Deep dish
On view at The Met Fifth Avenue in Gallery 535
Tin-glazed earthenware, of which lusterware is one type, was developed in the Middle East in the ninth and tenth centuries to imitate the porcelains produced in China. The opaque white glaze concealed the clay body, which could range from pale buff to brick red, allowing for brilliant effects created by painting the white surface with metal oxides that fired to a range of colors. This technique, as well as the use of metallic luster—an iridescent, coppery painted glaze—spread throughout the Muslim world, arriving among the potters of Valencia in the thirteenth century. The so-called Hispano-Moresque lusterware, with its fusion of Islamic and Gothic styles and motifs, often in shaped imitating those of metal vessels, was treasured by the elite in Spain during the fifteenth century and exported to the courts of Europe. The Valencian industry declined in the late sixteenth century, as colorful Italian Renaissance maiolica gained in popularity among the fashionable and as Spanish centers were founded to produce versions of its pictorial forms. Adding to this decline was the expulsion from Valencia in 1609 of all the remaining Moriscos (Muslims converted to Christianity), though Christian potters reestablished the industry shortly thereafter.

This dish, with its diagonally gadrooned border, is fashioned after a common metal form. As are many seventeenth-century pieces, it is decorated with a mostly illegible psuedo-Latin inscription.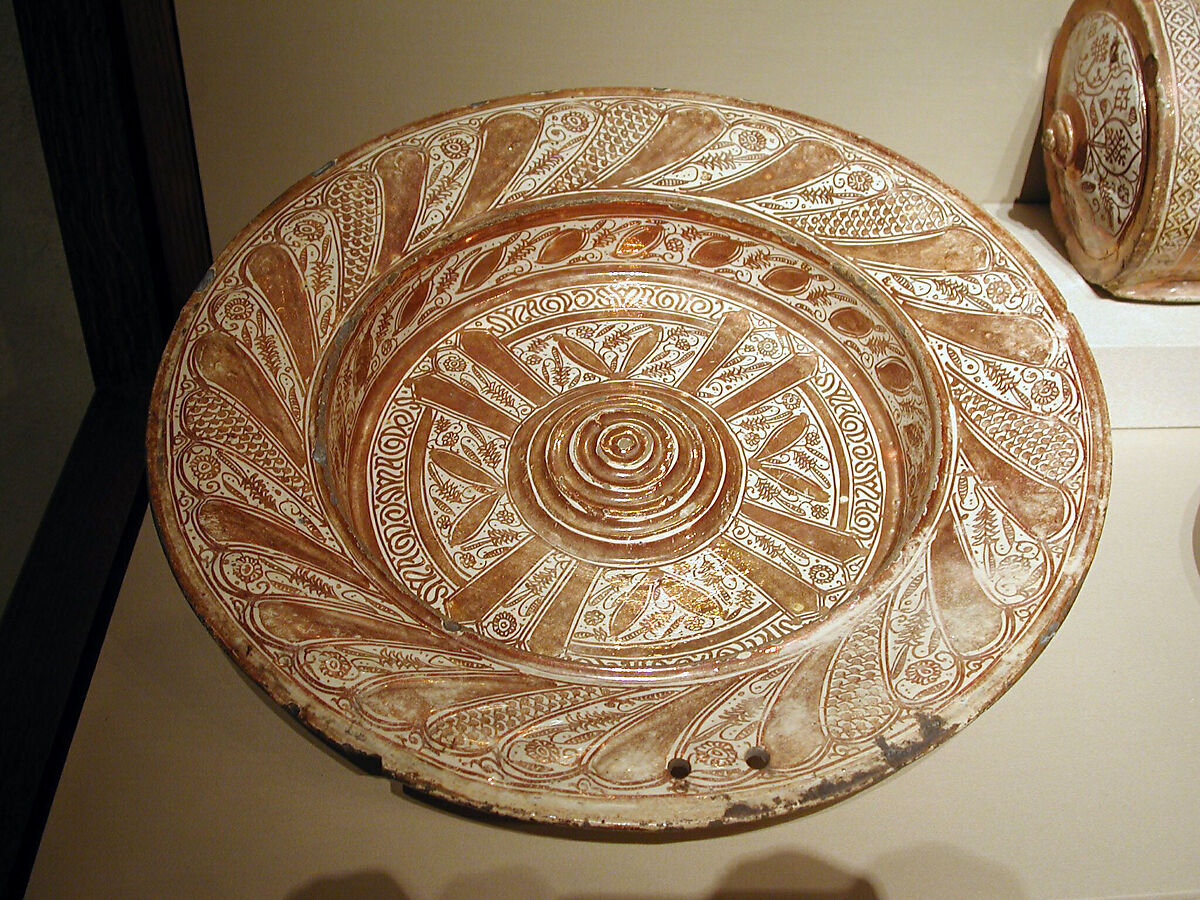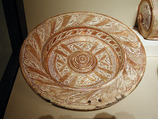 This artwork is meant to be viewed from right to left. Scroll left to view more.