Sculptural group with The Lamentation Over the Dead Christ
Eastern Central Italian, Emilia-Romagna or the Marche
Not on view
This work is the largest and most spectacular surviving example of sculptural maiolica from the Renaissance. The standing figures are set in high relief against a landscape of rocky yellow earth and green grass. Conceived as an altarpiece, the scene depicts the moment of grief and reflection after Christ's body is taken down from the cross. It allowed the artist—a highly skilled potter—to explore the expressive potential of his medium.

Although this work surpasses in ambition many earthenware vessels from the period, it was made with traditional maiolica techniques. Therefore, the color palette is limited due to the chemical properties of the pigments. The patterns on the mourners' garments are related to contemporary European fashion but also recall the energetic Spanish-influenced ornament found on many objects in this exhibition.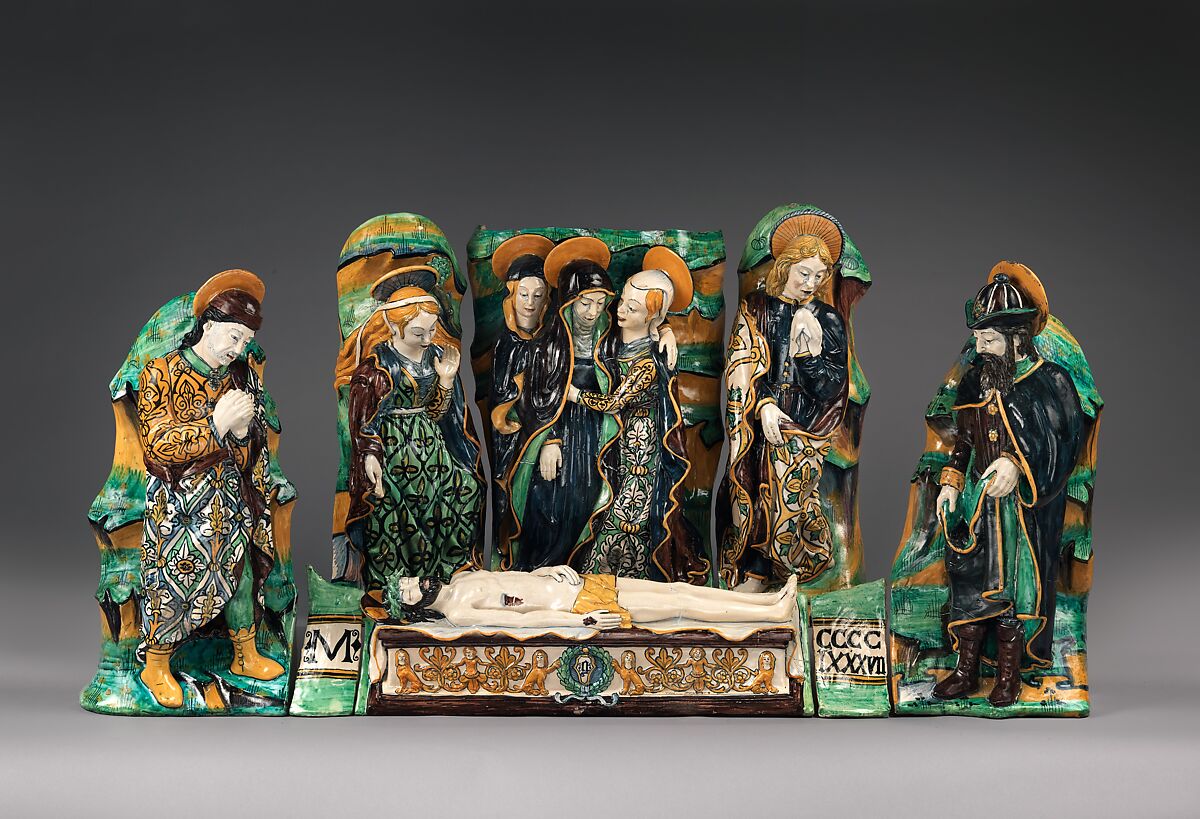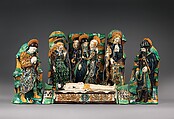 This artwork is meant to be viewed from right to left. Scroll left to view more.