Desk chair (fauteuil de bureau)
Not on view
During the mid-eighteenth century, French menuisiers or joiners made both practical and elegant chairs, specifically for use behind a desk. By changing the traditional layout of a chair, they created a so-called fauteuil de cabinet or office armchair. For greater stability, they placed one upright in front so that the user could arrange his legs on either side. With their undulating outline, these chairs have a rounded back offering support for the upper body while the curving arms are provided for additional support. During the second half of the eighteenth century, a variant was introduced, a chair with a rotating seat, to allow the user greater mobility. This kind of swiveling office chair remained popular until the early nineteenth century. Richly decorated with gilt bronze, this mahogany desk chair not only rotates but also has castors underneath the legs to move it around with ease.

Surmounted by a ducal crown, the initials CMJ are branded on the underside of the seat rail. Although a likely inference would be that these initials stand for Caroline, a younger sister of Napoleon I, and her husband Joachim Murat, a Marshal and Admiral of France, and later King of Naples, but these marks are not otherwise recorded. It is known that Napoleon used a similar chair at the Tuileries Palace.

This is one of the few pieces of Empire style furniture owned by the Parisian decorator Georges Hoentschel whose collection was purchased by J. Pierpont Morgan and donated to the Museum in 1907.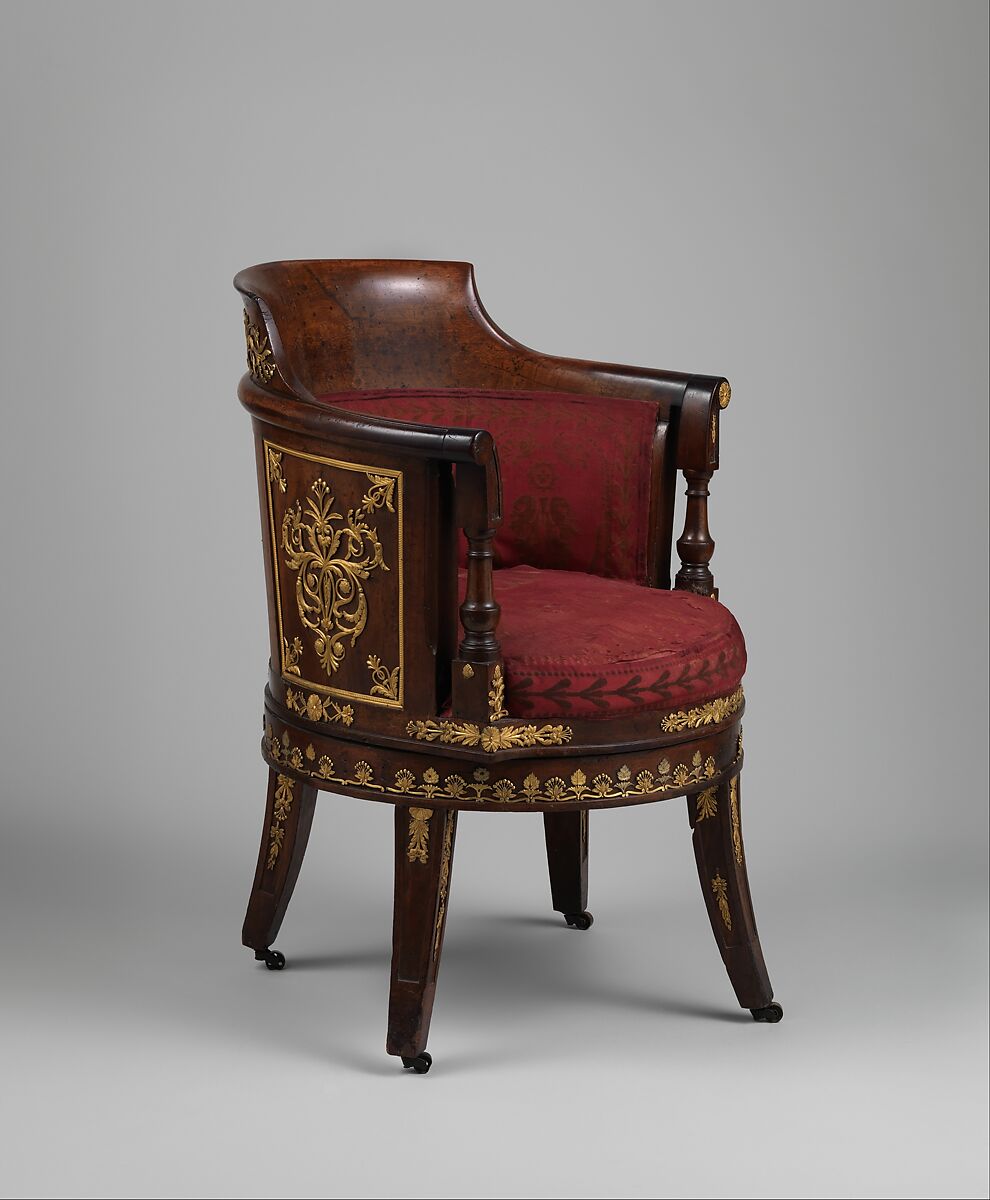 This artwork is meant to be viewed from right to left. Scroll left to view more.