Bacchante with lowered eyes
Jean-Baptiste Carpeaux French

Not on view
Commissioned by the architect Charles Garnier for the facade of the Paris Opéra, Carpeaux's monumental decorative sculpture La Danse was unveiled on July 26, 1869. The figural group, consisting of a slim central youth shaking a tambourine, with a putto at his feet and encircled by six joyously dancing bacchantes, quickly became the talk of Paris for its frank sensuality and unidealized female nudes. Nearly as shocking was the act of vandalism to which the sculpture was subjected when, during the night of August 27, 1869, a bottle of ink was hurled at it, staining the left front bacchante. Despite its controversial reception, La Danse (now in the Musée d'Orsay, Paris) is regarded by many as the artist's masterpiece.

Although unused in the end, this terracotta bust of a maiden with vine leaves twined in her hair was one of Carpeaux's studies for the final work. Carpeaux probably modeled this version with the intent of replicating it in an edition of cast terracottas.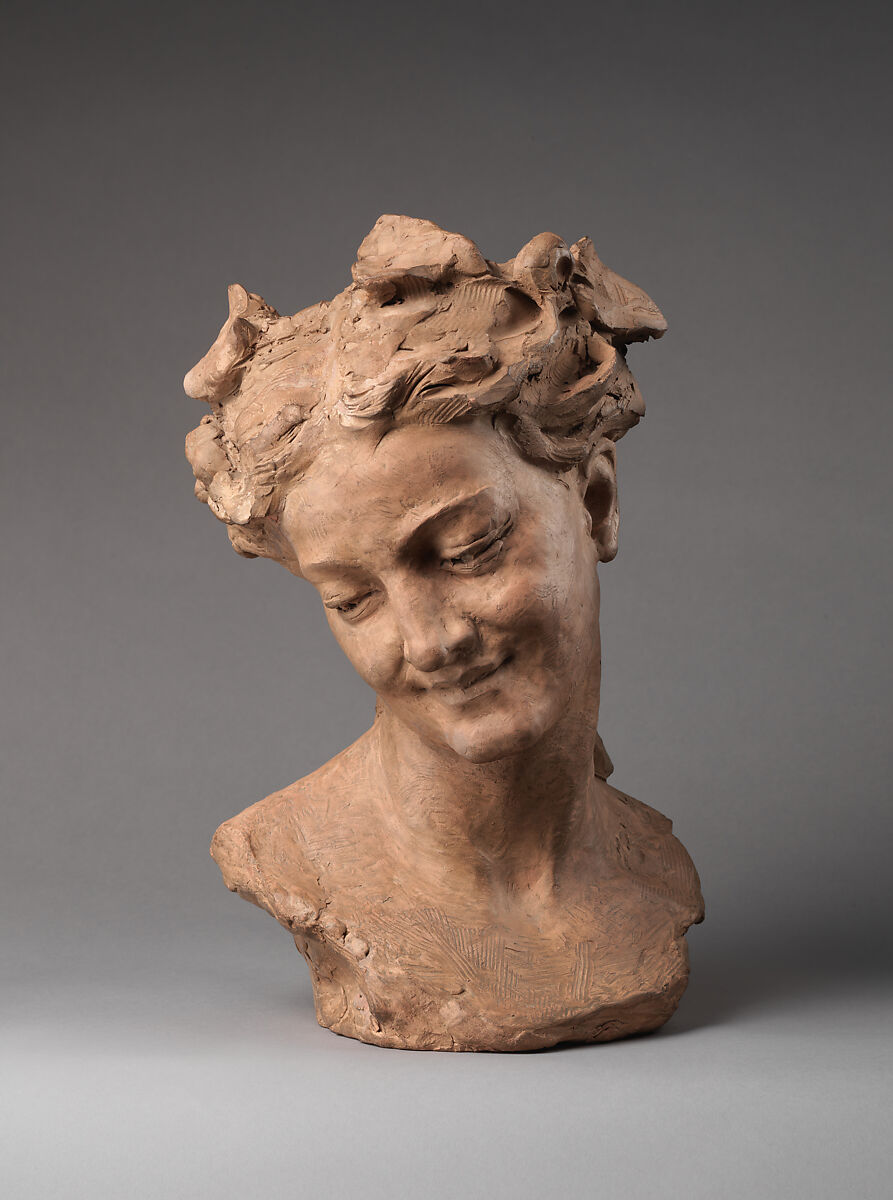 This artwork is meant to be viewed from right to left. Scroll left to view more.