The Intoxication of Wine
Clodion (Claude Michel) French

On view at The Met Fifth Avenue in Gallery 552
Clodion, whose career spanned the last decades of the ancien régime through the French Revolution and Napoleon's reign, embraced his era's taste for antiquity. Sometimes this preference is more apparent in his choice of theme than in his style. While often Neoclassical, his manner at times remained quite Rococo, as in the present example. Although Clodion received a number of important commissions for monumental marble sculptures, his fame and popularity rested on his skill at modeling small-scale terracotta groups for private collectors.

The seeming spontaneity of this composition, a rapturous embrace, in which it appears that the senses are totally abandoned, was achieved only after much meditation. This work is one of the most minutely studied of all the Bacchic orgies that were Clodion's specialty. The front and back show deliberate adjustments of angles, openings, and masses, all checked and balanced as the model passed under his fingers on his trestle table.

Clodion was deeply steeped in the imagery of Greek and Roman art, but the deliciously charged rhythms seen here are entirely his own. He made such works for connoisseurs during his stay in Rome from 1762 to 1771, but this group is so highly evolved that it may date to the 1780s.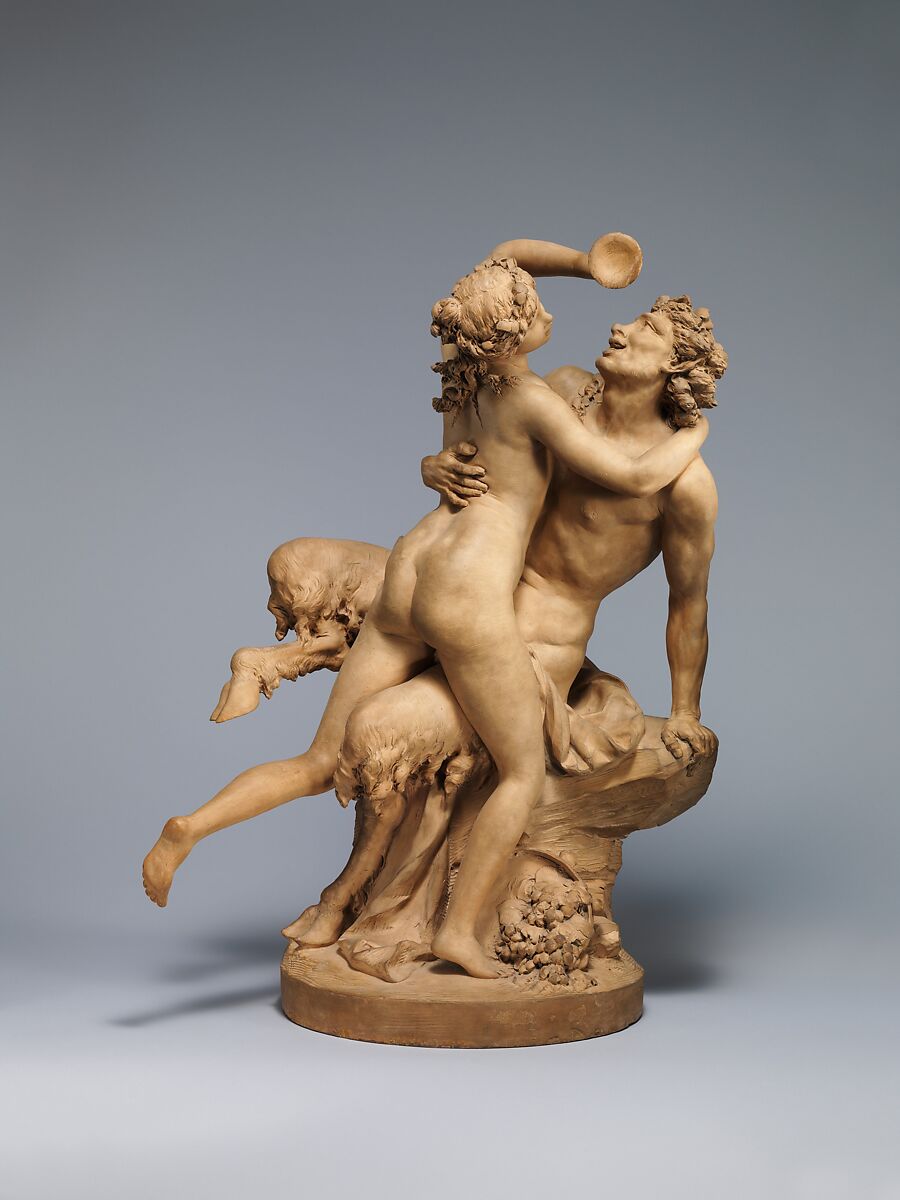 This artwork is meant to be viewed from right to left. Scroll left to view more.