Snuffbox with theatrical scenes of a rope dancer and a puppet show
Box by Joseph Etienne Blerzy French
Miniature by Louis Nicolas van Blarenberghe French
and Henri Joseph van Blarenberghe French

Not on view
The box bears four marks, among them the Paris mark for 1778–79, and the mark of Joseph-Étienne Blérzym a master in 1768, working to 1806. The sides and chamfered corners are decorated with plaques of translucent opalescent enamel resembling moss agate with delicate branches in silhouette. Judging by the costumes, the miniatures, this one and that on the lid, A Rope Dance, are contemporaneous. Neither is signed, but the style is typical of the Van Blarenberghes in the late 1770s, the date of the box.

Seated to the left are a hunchbacked violinist and a cellist, while to the right, a family group, an elegant couple with small children, enters through a drawn-back curtain. The hall is hung with brightly painted curtains and lit by candles; the audience is seated on plank benches and on risers. A white-faced Pierrot in a traditional costume with a ruff and a hat calls attention to the performance of the marionettes, a dancing Punchinello, also in white but with a colorful plumed hat, and a female figure from whose skirt a tiny clown emerges to join his fellow acrobats.

In late eighteenth-century paris, on the boulevard du Temple, there were theaters offering spectacles of various kinds involving actors, marionettes, tightrope walkers, jugglers, and animal acts. The most famous of these was presided over by Jean-Baptiste Nicolet, who was an actor and acrobat and the son of a puppet master. Nicolet's company and others competed with the Comédie Italienne. This vignette shows what such a place of entertainment must have looked like.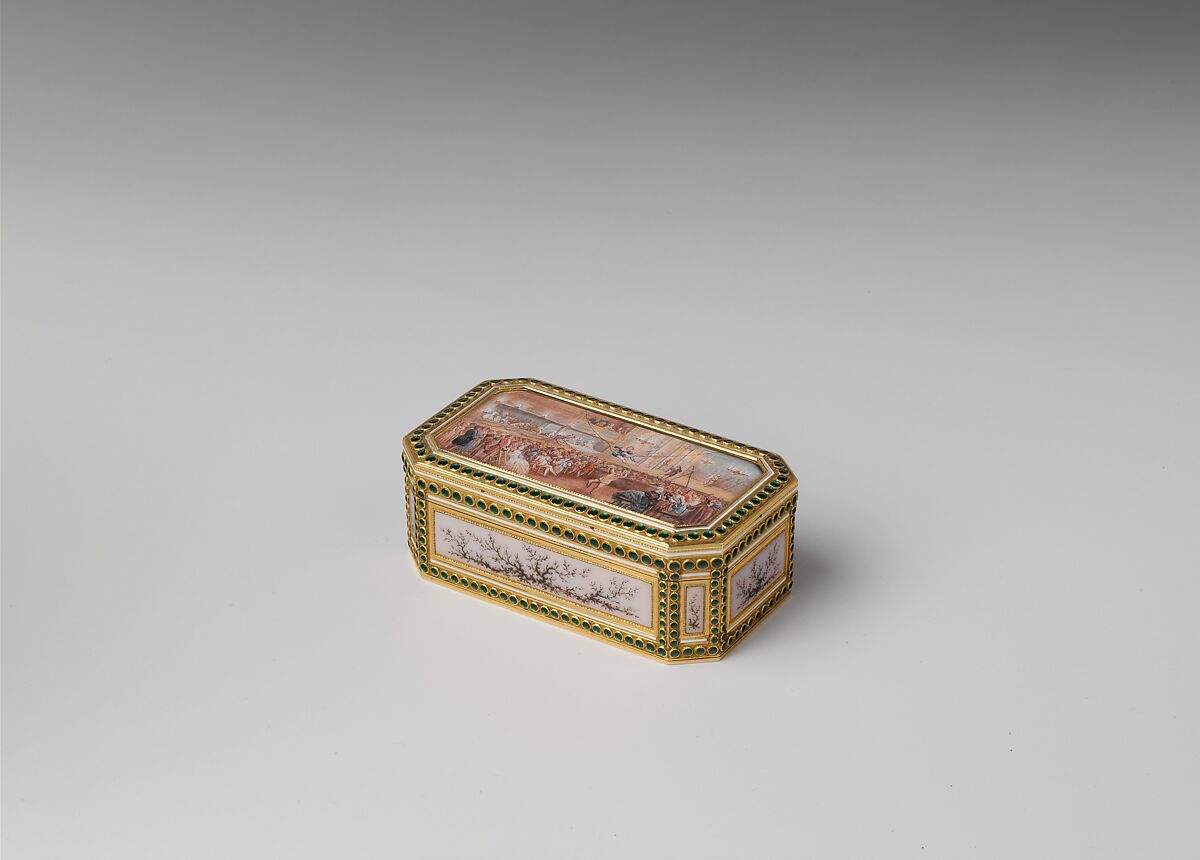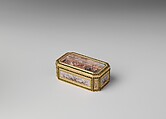 This artwork is meant to be viewed from right to left. Scroll left to view more.