Watch
Watchmaker: Nicolaus Rugendas the Younger German

Not on view
Concealing a gilded brass sundial, encased in rock crystal, or studded with eighty-five rubies, these three watches (17.190.1603; 17.190.1579; 17.190.1520) exemplify the commodification of time into portable objects communicating great wealth, virtuoso craftsmanship, and the latest style. Their "invisible" clockworks were likened to the invisible powers understood to regulate the universe.

The Dutch clock watch with sundial was designed to be admired from every angle. The French watch is distinguished by its difficult-to-produce cosses de pois (peapod) decoration. Transparent rock crystal—then highly valued and used to enshrine religious relics—elevated the miniaturized movement to a technical wonder. The ruby-covered watch by Nicolaus Rugendas, member of a prominent family of Augsburg clockmakers, is a refined example of the florid designs of Augsburg goldsmiths at the time.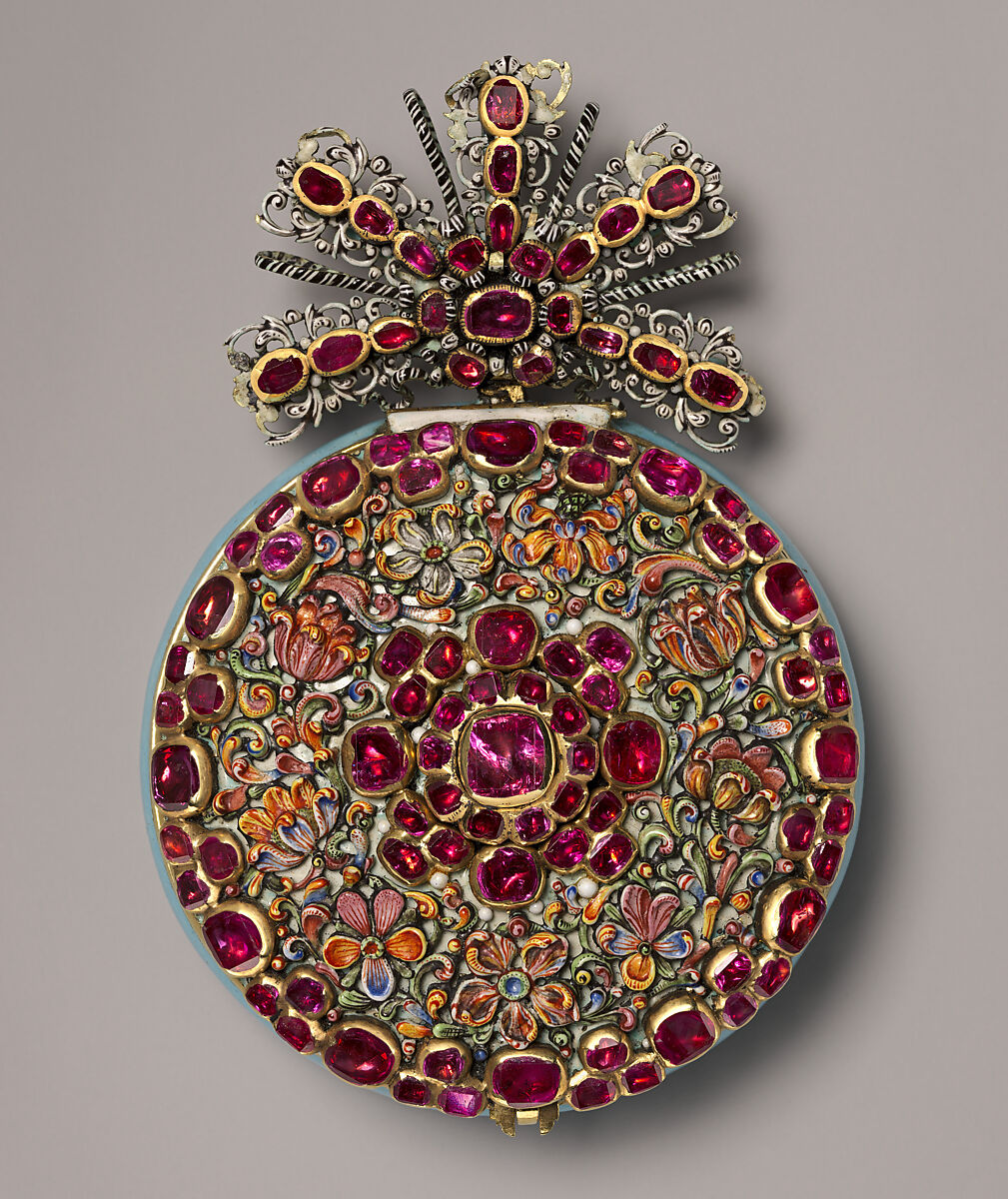 This artwork is meant to be viewed from right to left. Scroll left to view more.