The Backgammon Players
Designer Philip Webb British
Manufacturer Morris, Marshall, Faulkner & Co.
Painted by Sir Edward Burne-Jones British

On view at The Met Fifth Avenue in Gallery 516
This early masterpiece of the Arts and Crafts Movement exemplifies the collaborative endeavors of William Morris and his circle to improve design standards. Morris believed that a return to the principles of medieval production, with fine artists creating functional objects, could help overcome the evils of industrialization. This cabinet, one of several in which Morris enlisted the participation of Sir Edward Burne-Jones, is an attempt to erase the distinction between the fine and the applied arts. The painting on leather with a punched background is itself a craftsman's medium.

Although the cabinet is usually described as in the "medieval style," it is actually a vivid example of the ability of the Morris firm to convert the eclecticism that marked much of the art of the late nineteenth century into an original and modern style. Although Burne-Jones's painted figures are in medieval costume much of the decoration is equally Oriental in inspiration. Philip Webb's straightforward design, however, which boldly displays the casework skeleton on the exterior, anticipated the emphasis on structural elements that would inform the design revolution of the next century.
#419. The Arts and Crafts Movement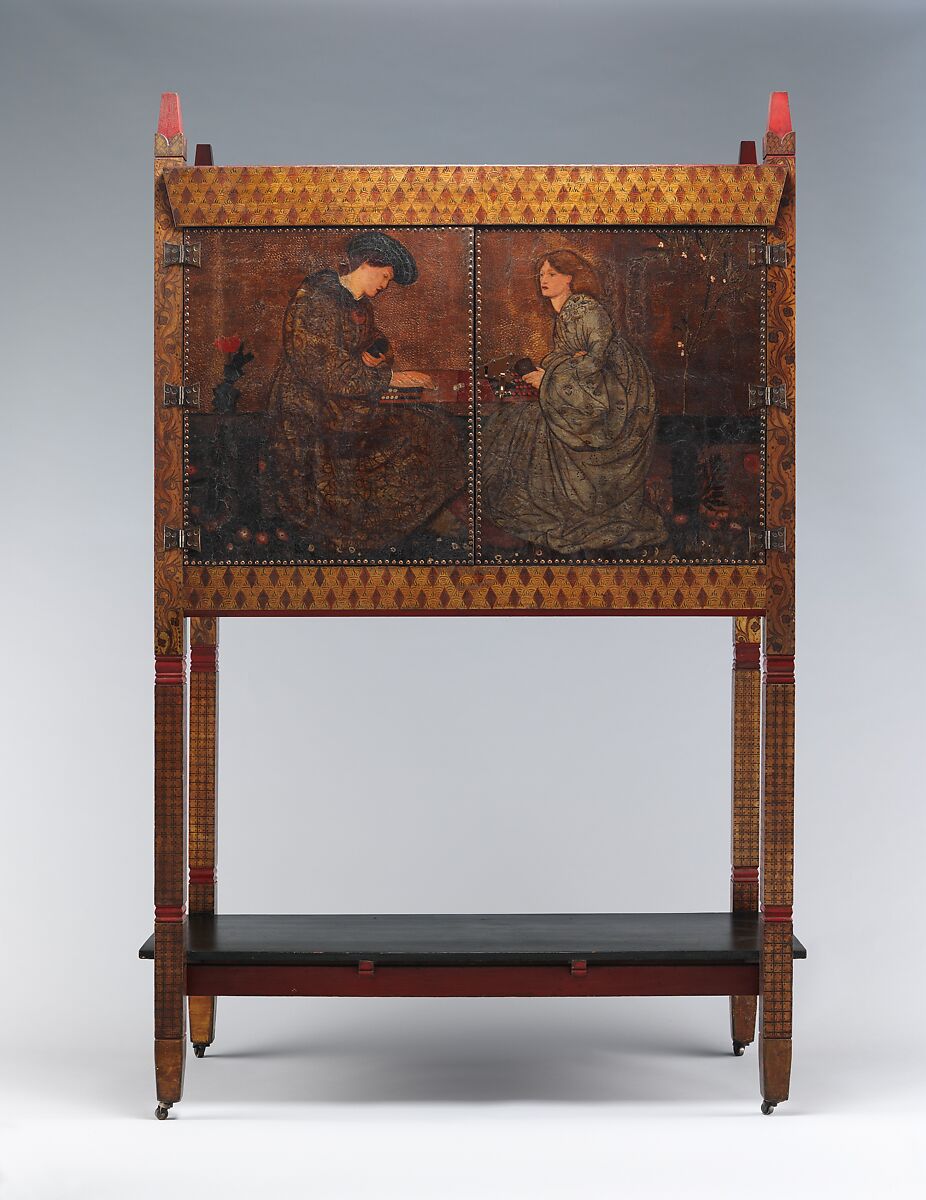 This artwork is meant to be viewed from right to left. Scroll left to view more.