Standing cup
Possibly by Naphtäli Hart

Not on view
This stately ceremonial goblet was a gift to Frederica Sayers from her godmother for whom she was named, Princess Frederica of Prussia, wife of Prince Frederick Augustus, duke of York, the second son of King George II of Great Britain. Their coat of arms upon oval shields, with a prince's coronet above, face the viewer. The lion of England and the unicorn of Scotland support the royal arms. On the opposite side are engraved the initials F S, for Frederica Sayers, whose granddaughter gave the goblet to the Museum.

The deep color of the gilding that covers the interior of the goblet is due to the presence of copper in the gold as an alloy. It was called "red gold" and was particularly popular in the nineteenth century. While the vase form of the goblet, with its calyx of convex flutes enclosing the lower half of the body, and the scoop-sided stem are Neoclassic features, the sharp curve of the bowl and the hexagonal base convey also a suggestion of the Gothic. Such dual references were not uncommon in silver design in the early years of the nineteenth century.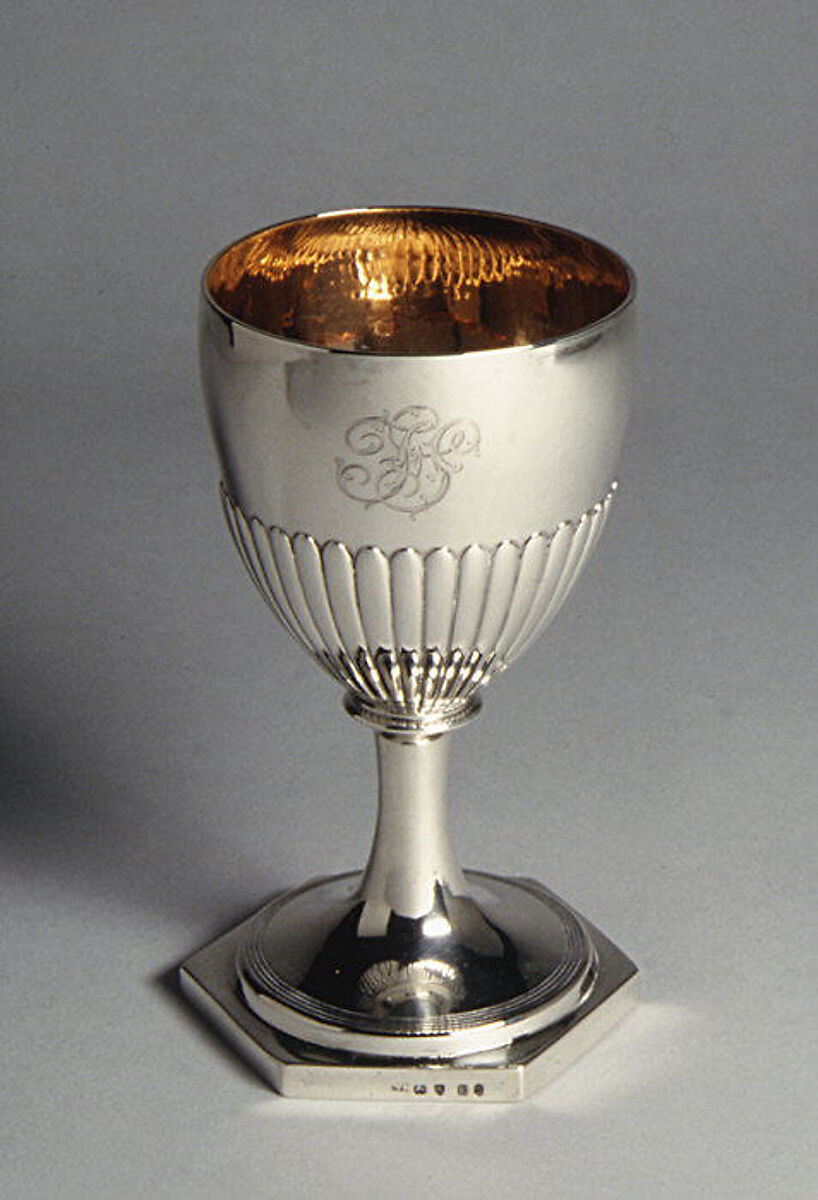 This artwork is meant to be viewed from right to left. Scroll left to view more.