Pair of candlesticks
On view at The Met Fifth Avenue in Gallery 522
These two candlesticks are particularly fine examples of French silver from the close of Louis XIV's reign. Their decorative vocabulary of interlaced strapwork, foliage, and heads in profile is typical of that found throughout French decorative arts of the late seventeenth century, as is the architectural quality of the design. The various motifs call to mind the works of the court designer Jean Berain (1640–1711), whose many prints and drawings influenced the production of ceramics, furniture, wall paneling, and silver well into the eighteenth century.

The candlesticks bear the mark of the silversmith now identifed as Jacques Demé and the Paris warden's mark of 1690–92. This latter mark indicates that the silver content of the candlesticks met the strict guidelines imposed by the guild. Silver in its pure state is too soft to withstand daily use, so small amounts of copper were added for durability. In the late seventeenth century, the Paris standard required that 958.33 parts out of a thousand be pure silver.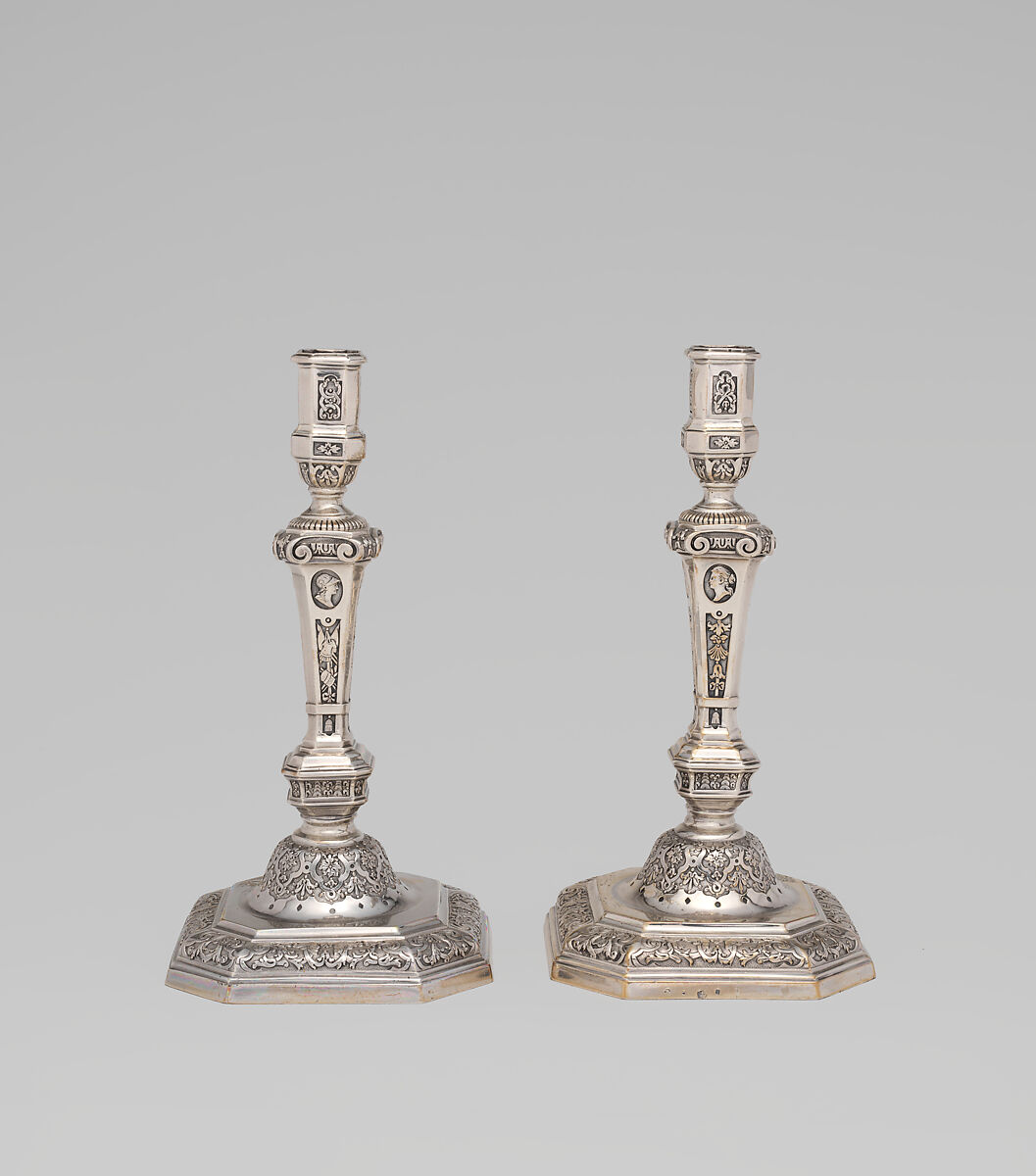 This artwork is meant to be viewed from right to left. Scroll left to view more.