Potpourri jar
Manufactory Louis Poterat Manufactory French

Not on view
Porcelain was highly prized in seventeenth-century Europe, and the popularity of imported Chinese and Japanese porcelains led to various experiments in France to produce porcelain domestically. The French were skilled at making faience (tin-glazed earthenware), but the ingredients for true or hard-paste porcelain—as produced in Asia—were not known to French potters at this time.

The most successful experiments in producing an artificial porcelain, known as soft-paste, were carried out in small faience factories in Saint-Cloud and Rouen. The Saint-Cloud factory eventually was able to manufacture soft-paste porcelain on a viable, commercial scale, but the production of soft-paste in Rouen remained on a very limited and experimental basis.

This pot pourri is one of the very few surviving examples of Rouen porcelain. None of the porcelain made in Rouen bears a factory mark, so the attribution to Rouen is based on the style of the decoration and on the noticeably bluish cast of the glaze, which appears to be a common characteristic of Rouen porcelain.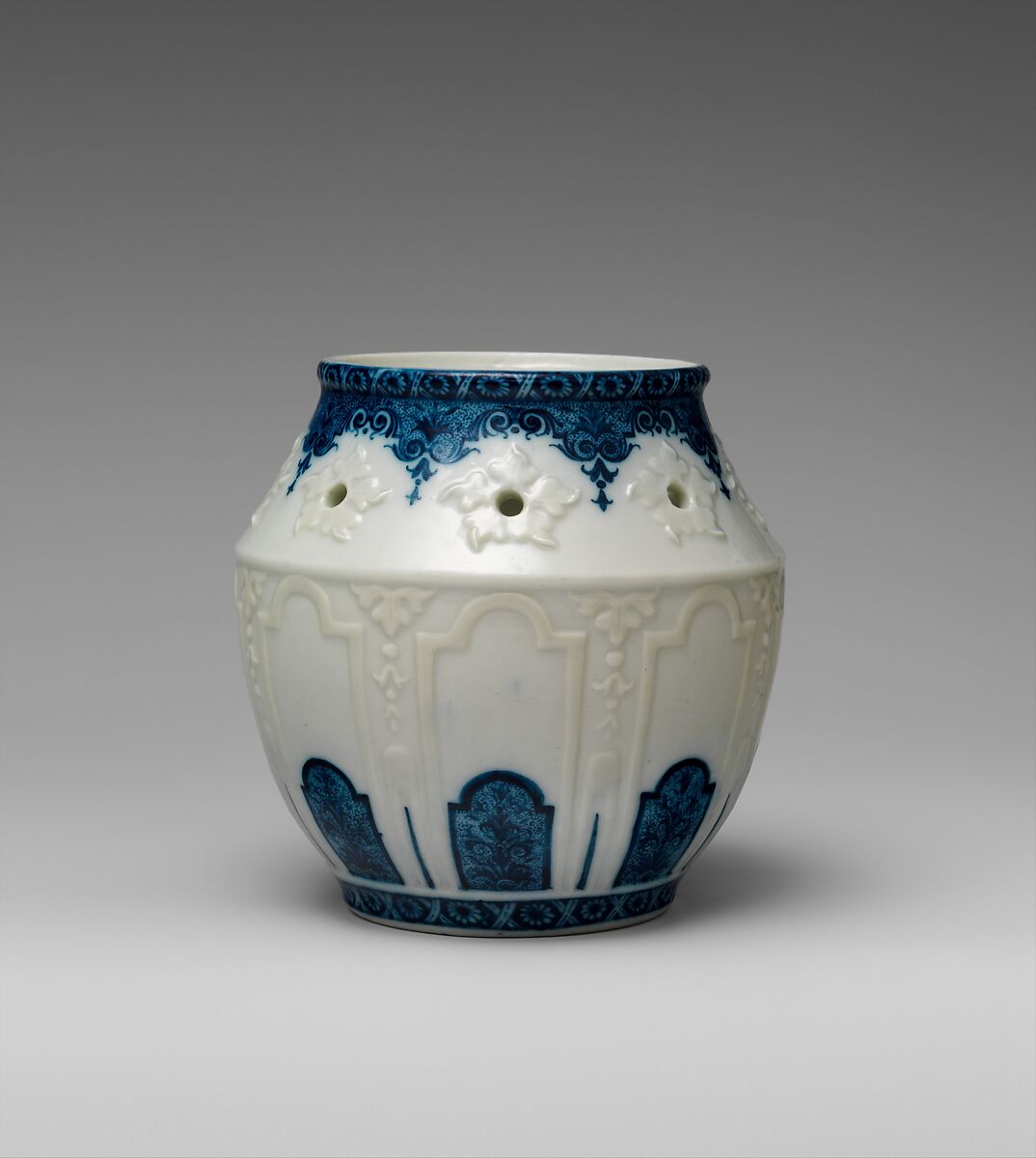 This artwork is meant to be viewed from right to left. Scroll left to view more.