Pulcinella
Manufactory Real Fabrica de Buen Retiro Spanish
Modeler Giuseppe Gricci Italian

Not on view
It is unclear whether this figure of Pulcinella was produced at Capodimonte in Italy or its successor factory at Buen Retiro in Spain. When Charles VII of Naples became Charles III of Spain in 1759, he moved the entire operation, including forty workers and five tons of raw material, from Capodimonte to the palace of Buen Retiro, outside of Madrid. The factory mark of a fleur-de-lis remained in use in the new location, and thus it is often difficult to distinguish wares and figures made in the last years at Capodimonte from the early products of Buen Retiro.

In this depiction of Pulcinella, the well-known character from the Italian commedia dell'arte is shown consuming spaghetti, once held in his right hand but now broken off. Pulcinella is commonly associated with food and gluttony, and his attributes here include Parmesan cheese, a grater, a carafe of wine at his feet, and a covered jar that presumably contains the spaghetti he is eating. It has been suggested that the pepper worn pinned to his tunic symbolizes his hot temper. The skillful modeling and expressive pose make this figure a particularly impressive piece of porcelain sculpture.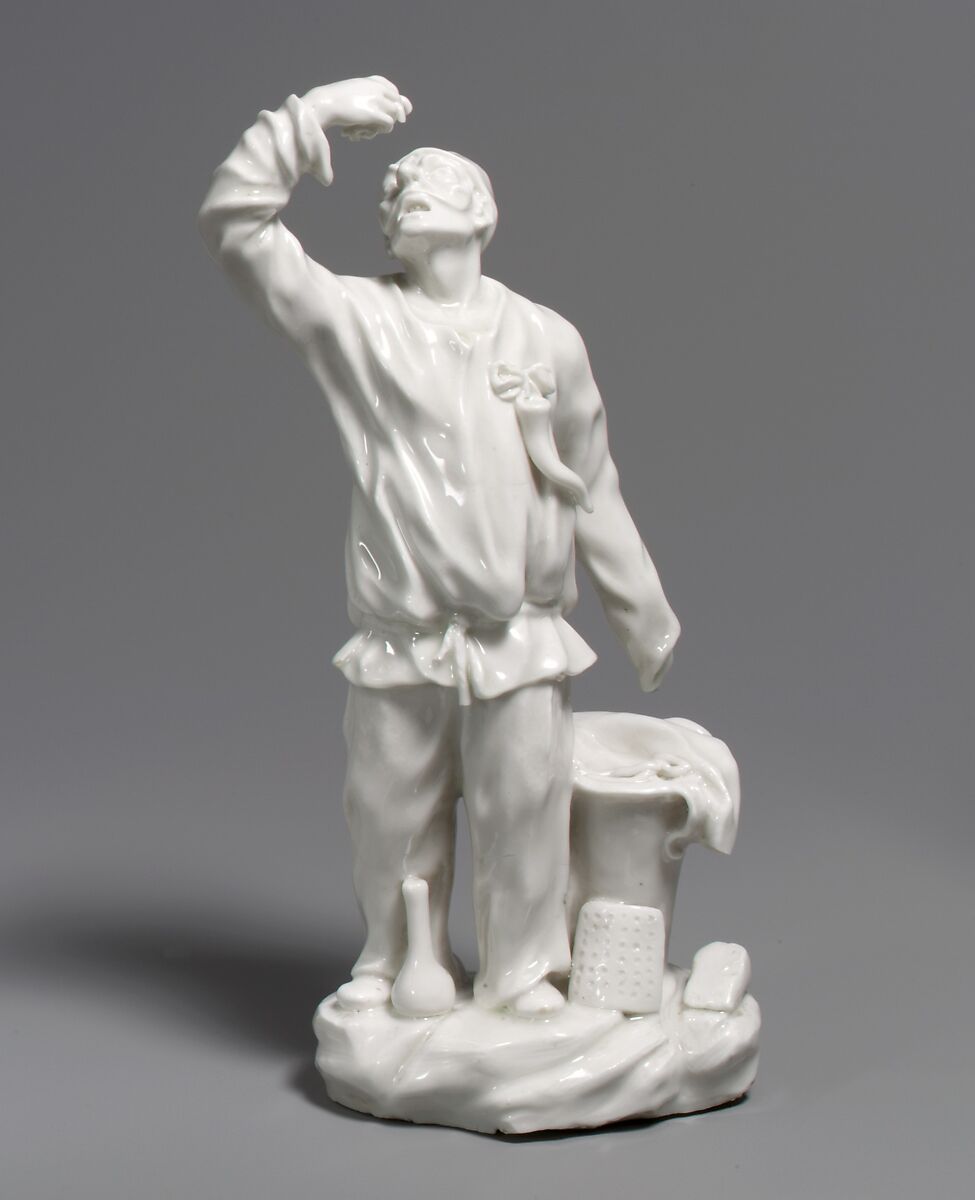 This artwork is meant to be viewed from right to left. Scroll left to view more.