Vase with cover (Vase en tour) (one of a pair)
Manufactory Sèvres Manufactory French

On view at The Met Fifth Avenue in Gallery 523
Because of the functional nature of services made for dining or for tea, the models of these useful wares changed infrequently at Sèvres. In addition, it was not feasible from an economic standpoint to constantly invent new forms for all of the components of these services. However, for decorative objects such as vases, usually made in pairs or to form a garniture (a set of three or five), the factory was able not only to respond quickly to changing fashions, but also to demonstrate its ability to push the boundaries of ceramic design.

These remarkable vases are in the shape of a fortified tower, with buttresses encircling the top of the body. Small gilt-porcelain cannons extend from underneath the buttresses, the lids are formed as high domes with dormer windows, and a cupola serves as the finial. The body is painted with trophies of war, composed of various elements associated with military campaigns. The painting is both unusually fine and detailed, suggesting that the vases may have been commissioned for a specific person. However, a precise description in the factory's list of unsold stock in 1770 indicates that they had neither found a buyer nor been given as a gift. Although their early history is unknown, the vases reflect the Sèvres factory's interest in the creation of extraordinary objects that had no precedent in the medium of ceramics.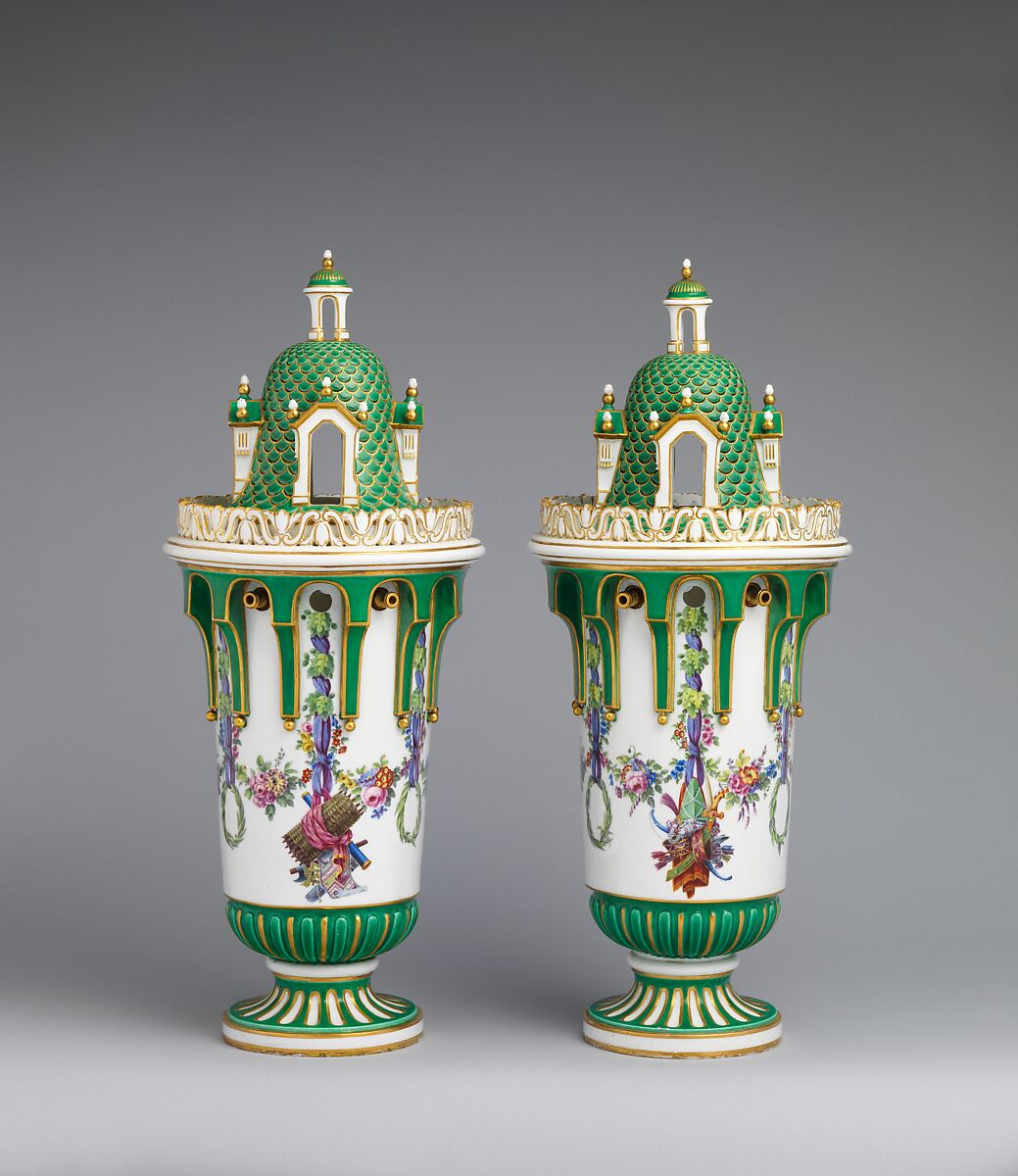 This artwork is meant to be viewed from right to left. Scroll left to view more.