Nine-light candelabrum
Paul Storr British

Not on view
This immense centerpiece rests on a triangular base with sloping sides and figures of children at each corner, rising to a triangular platform to which is bolted the candelabrum proper. Three substantial scrolling feet support a second platform from which rises a shaft supporting three branches, each with three candle arms—creating nine lights overall. Rising through the middle of the candle arms are a group of large scrolls on which stands the crest of the Herbert family—a wyvern with outspread wings. The candelabrum was made for Robert Herbert, twelfth earl of Pembroke and Montgomery; his initials, PM, are ensigned by an earl's coronet on the sides of the base. The wyvern is not uncommon in British heraldry. It is a mythical monster with two eagle's legs ending in large talons, a dragon's head, batlike wings, and a long tapering tail ending in a narrow point.

The candelabrum is an example of a second phase of the Rococo—that style of the eighteenth century which reached its greatest development in the use of asymmetry almost a century before this piece was made. Here the difference is in the symmetrical combination of asymmetrical, smaller units, such as scrolls and large leaf forms, as well as the two little cupids who seem to be pursuing on a spiral path one little Psyche, who ascends the central shaft holding a rose. Added to the grand scale and presence of many diverse elements are the brilliantly burnished gilt surfaces alternating with other areas that are matte or broken up with ornament such as trellis panels.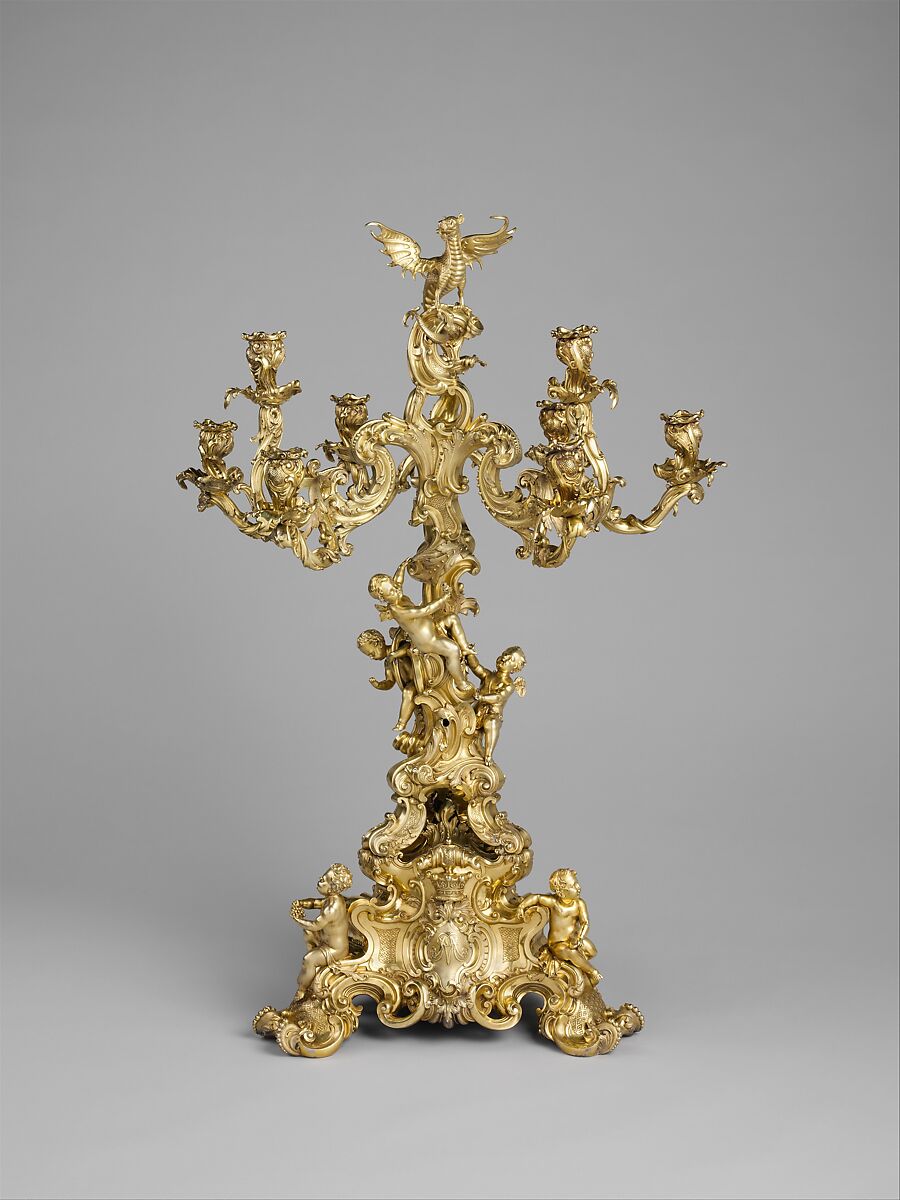 This artwork is meant to be viewed from right to left. Scroll left to view more.