Paneling from a house on the Hall Quay, Great Yarmouth, Norfolk
On view at The Met Fifth Avenue in Gallery 509
The carved oak paneling of this room came from a house on the Hall Quay, Great Yarmouth, Norfolk, that was built at the end of the sixteenth century for William Crowe. In the eighteenth century, Crowe's decendants sold the house, which by 1788 had been converted into an inn known as the Star Hotel. Charles Dickens is thought to have used the Star Hotel as a setting in his novel David Copperfield (1850).

Crowe, a bailiff of Yarmouth in 1594 and 1606, was a member of the Company of Spanish Merchants. The coat of arms of this trading company is set over the original stone chimneypiece of the room. The company traded exclusively with the Low Countries, and the decoration of the room is strongly influenced by Netherlandish styles of the time. The carving, which incorporates male and female term figures and architectural motifs freely derived from classical models, has been called "probably the most elaborate specimen of late Tudor woodwork of its kind." The room lacks its original plaster ceiling, which was enriched with moldings and pendants.

The Museum's room lay behind the two left-hand windows leading onto the first-floor balcony in the photograph. For this installation, this room has been reconfigured without windows. It was dismantled and shipped to America between 1913 and 1916 and was acquired by the Museum in 1965. The Star Hotel was demolished in 1935, and the Yarmouth post office now stands on the site.
#401. The Sixteenth Century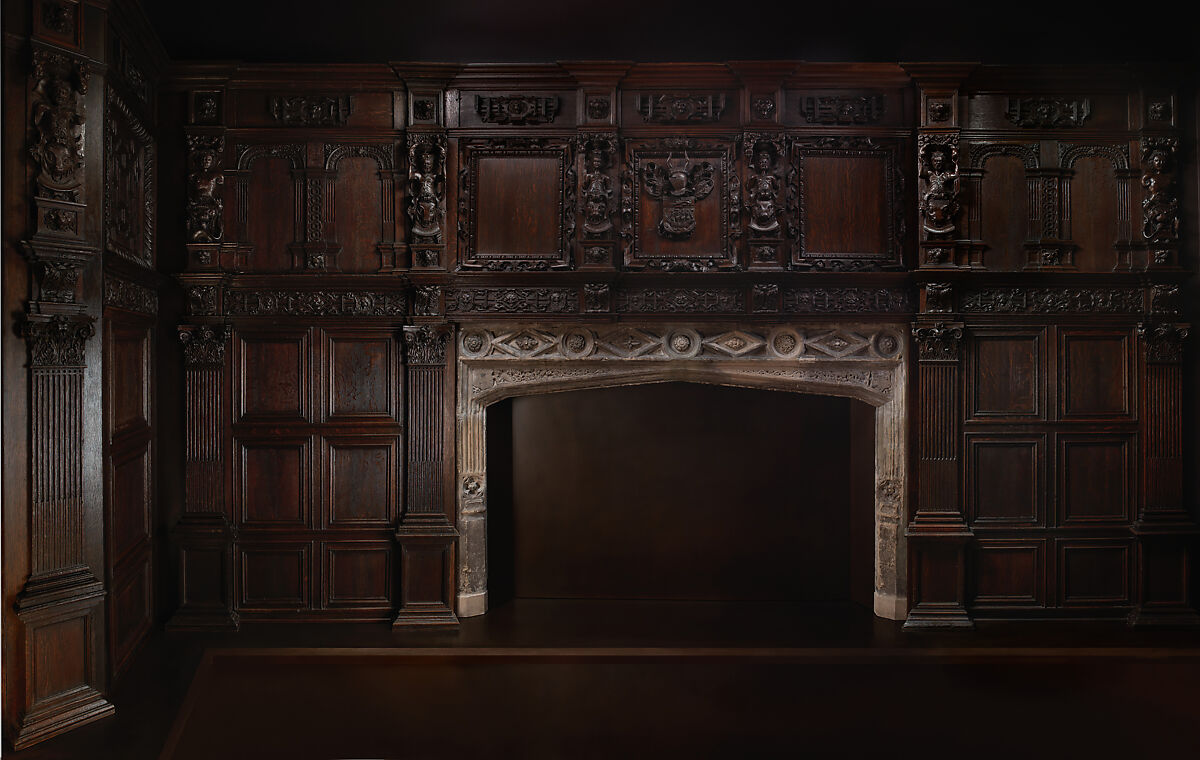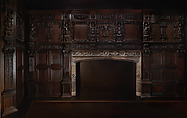 This artwork is meant to be viewed from right to left. Scroll left to view more.