Head of Medusa
Studio of Antonio Canova Italian

Not on view
On view in the Museum's Carroll and Milton Petrie European Sculpture Court is the marble version of Perseus with the Head of Medusa (67.110.1) that Canova carved for Countess Valeria Tarnowska. He wrote that he was also shipping a plaster of the Medusa head, lest the marble one add too much weight to the statue's outstretched arm. The countess could attach the lighter plaster to the arm instead, and, placing a lit candle inside the marble one, which is hollow, she could watch the eerie light effects. Like many other Neoclassical Medusa heads, Canova's is based on the ancient marble mask the Rondanini Medusa (Glyptothek, Munich).

The motif of the severed head of Medusa teeming with snakes became one of the most characteristic subjects for cameos. The image of the head perfectly suits the round field of a tondo. Artists were challenged to capture in the motif a perfect stasis between the macabre and the sublime. Generations versed in the classics knew that Perseus presented the head to the goddess Minerva and that it thenceforth embellished her breastplate. By implication, it served the wearer as a protective talisman, tacitly announcing the triumph of good over evil.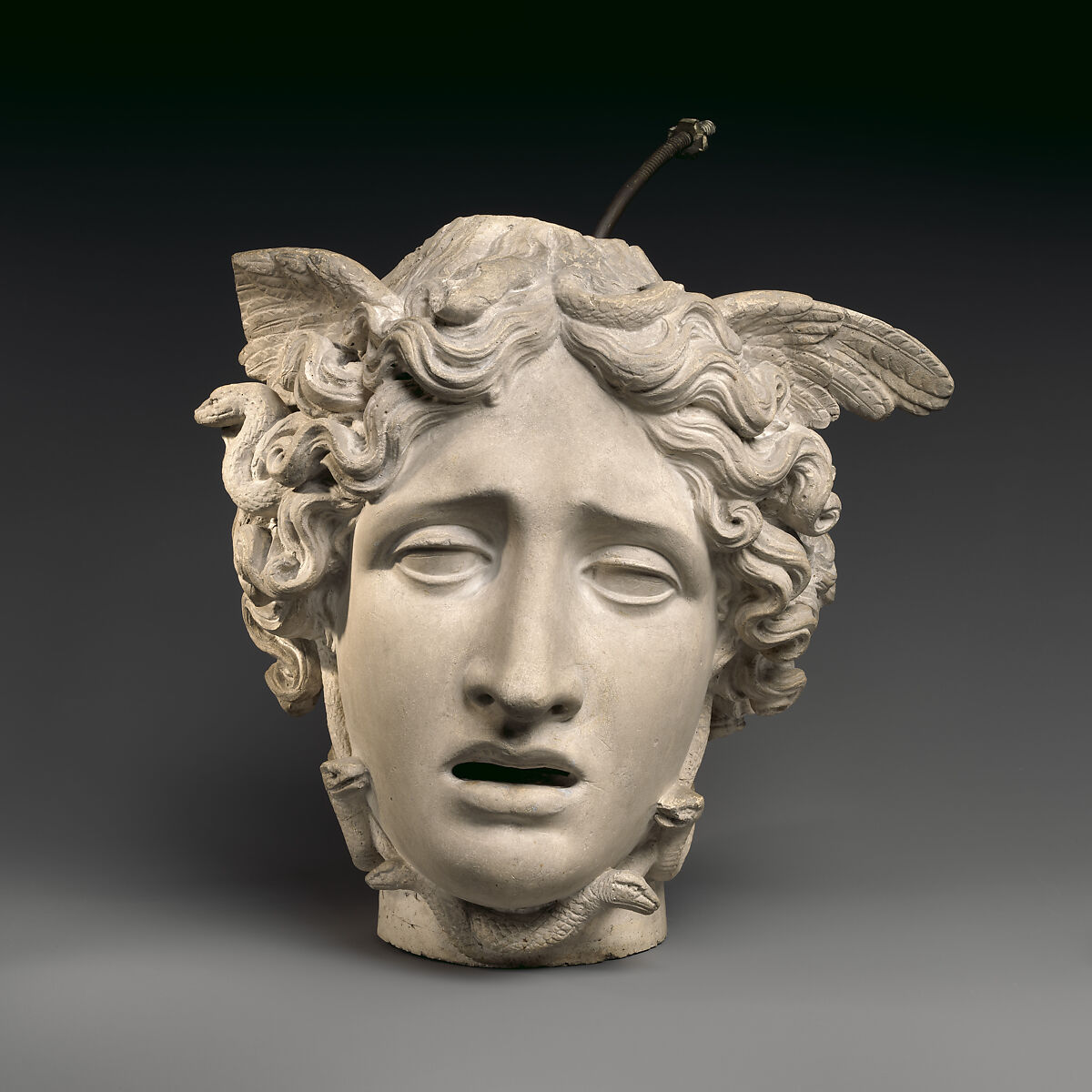 This artwork is meant to be viewed from right to left. Scroll left to view more.