Pair of andirons
Not on view
Fire dogs, or andirons—a term that in England is reserved for hand irons such as the poker, tongs, and shovel for use on the hearth—have a strong, raised projection behind and across which logs are laid in an open, wide-chimney fireplace. The generous silver fronts on these andirons are not functionally necessary, but would have been used in a great room and reveal their period by the volume and strength of the short scroll legs and scrolled-edged platform, which supports a vase of grandiose weight, the shoulder much wider than the base and the central body enlivened by a row of acanthus-leaf tips in high relief.

When ornamented, fire dogs made of iron were fronted with brass or, occasionally, enamel on brass. These pieces by Benjamin Pyne are two rare survivals in silver. Pyne had a long career as a goldsmith in London and much of his work for municipalities and churches has survived; in 1715, he was appointed Subordinate Goldsmith for the coronation of the first Hanoverian king, George I, and in 1725 he was elected Prime Warden of the goldsmiths' guild. Pyne's work is often marked by the massiveness and simplicity seen in these andirons.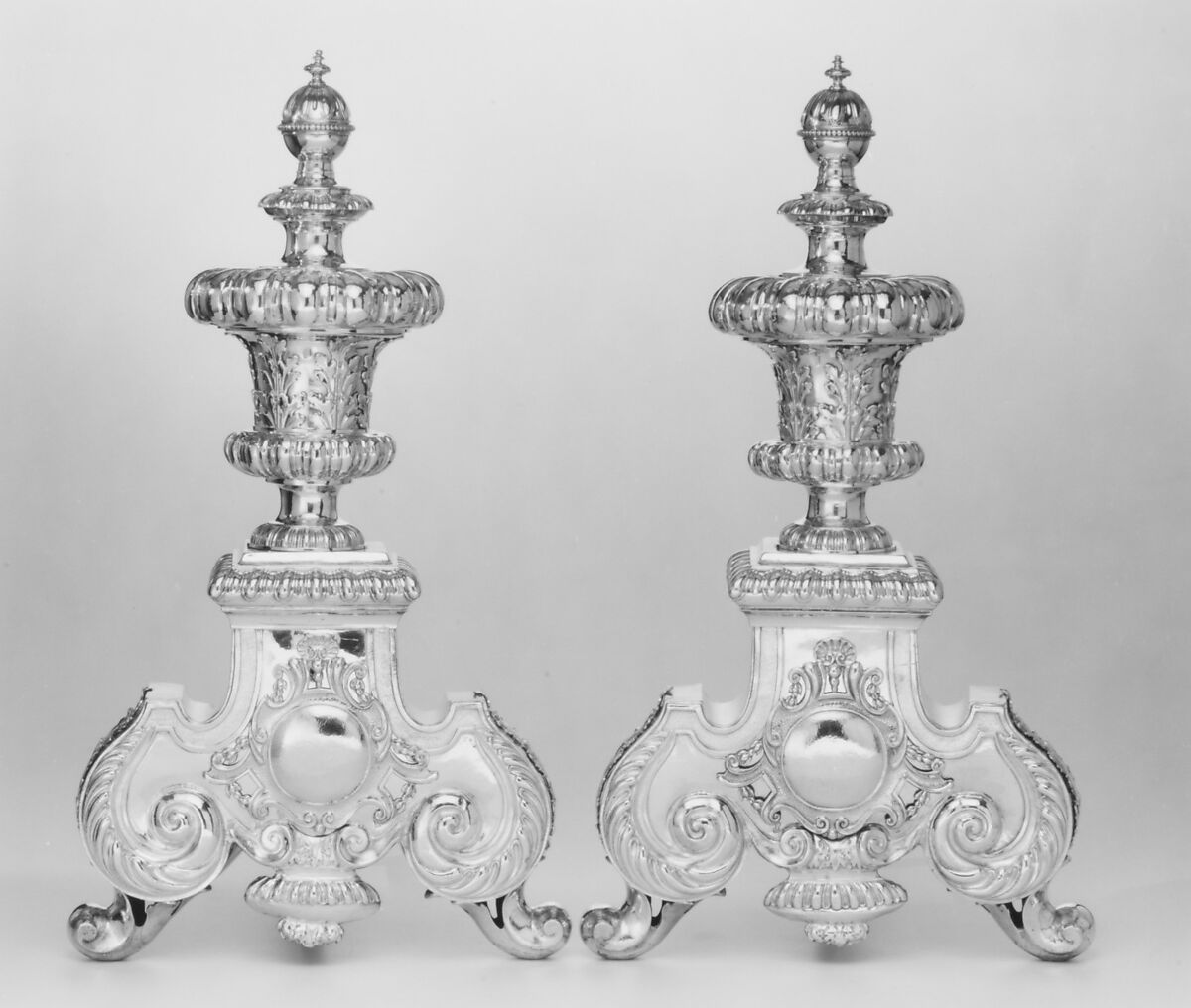 This artwork is meant to be viewed from right to left. Scroll left to view more.