Voltaire (François Marie Arouet de Voltaire) (1696–1778)
Jean Antoine Houdon French

Not on view
Empress Catherine II, a devoted admirer of Voltaire's writings, stimulated his cult in Russia. In response the philosopher dedicated a poem to her. Catherine's reply, dated October 15, 1763, initiated a correspondence that influenced her on many matters until Voltaire's death in 1778. She spared no costs to secure for her collection his library of seven thousand annotated volumes bound in red morocco that include most of his private papers and her own letters to him, most of which are preserved in the public library of Saint Petersburg.


Catherine II commissioned several portraits of Voltaire. In 1784 the intriguing marble Voltaire Seated in an Armchair arrived from Paris and was ceremoniously installed in a grotto at Tsarskoye Selo castle, before it was moved to the Hermitage in 1805. This bust from the world-famous Stroganoff collection in Saint Petersburg was presumably acquired by Count Alexander Sergeyvitch Stroganoff directly from Houdon during the count's years in Paris from 1770 to 1779. It was displayed in Saint Petersburg along with Houdon's bust of Denis Diderot (see 1974.291).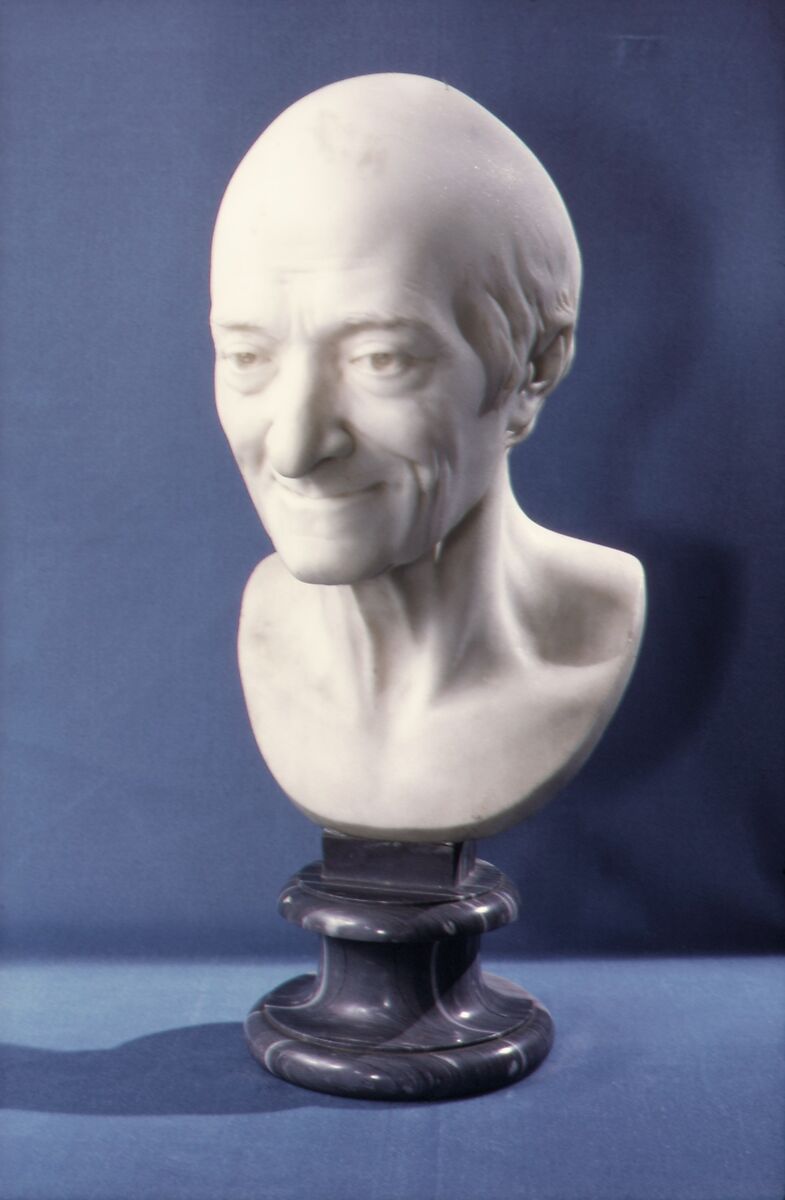 This artwork is meant to be viewed from right to left. Scroll left to view more.