Wine pot in the shape of a peach (cadogan type)
Manufactory Meissen Manufactory German

On view at The Met Fifth Avenue in Gallery 201
This unusual teapot is modeled in the form of a flattened peach; the spout and handle are joined to the body by means of short branches with leaves. With no opening at the top, the teapot was filled from a hole in the base that was plugged with a cork. The Meissen potters copied Chinese porcelain wine pots for the shape of the teapot, but the painted decoration is entirely European in concept, despite its seemingly Asian subject matter.

One side of the teapot is decorated with figures in exotic dress in front of a palm tree; the other depicts three figures in similar dress preparing tea. This type of scene is known by the term chinoiserie, which refers to the fanciful depictions of life in an imagined and exotic Far East. These vignettes of life in Asia reflect the European fascination with this unknown part of the world, and have little basis in reality. Understood as such, the chinoiseries that decorate Meissen porcelain of the 1720s are often painted with enormous skill, humor, and a playful spirit that makes them among the finest examples of the genre.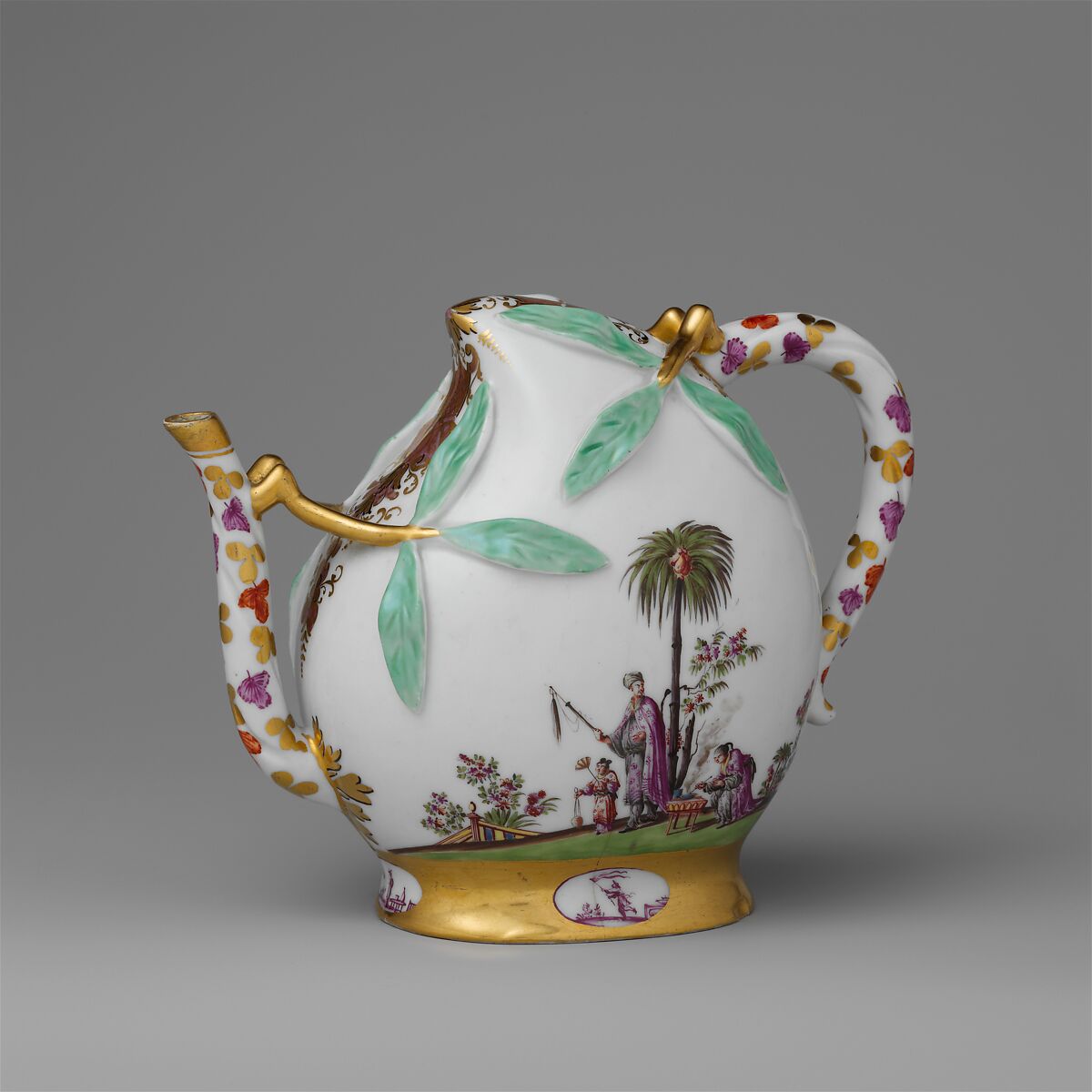 This artwork is meant to be viewed from right to left. Scroll left to view more.