Harlequina
Modeler Franz Anton Bustelli Swiss
Manufactory Nymphenburg Porcelain Manufactory German

On view at The Met Fifth Avenue in Gallery 533
In the eighteenth century, porcelain figures depicting characters from the Italian commedia dell'arte were extremely popular. The various characters that comprised a typical Italian comedy troupe were instantly recognizable to the audience because of their costumes, and the details of these costumes were faithfully copied in the porcelain figures. The male figure (see 1974.356.525) depicts Harlequin, the principal character of the commedia dell'arte, who always wears a suit composed of brightly colored patches. The female figure, Harlequina, is dressed in a complementary costume.

Italian commedia dell'arte figures were produced at all of the major German porcelain factories, but those made at Nymphenburg are among the most accomplished. Around 1760, Franz Anton Bustelli (ca. 1720–1763) modeled sixteen characters from the Italian commedia dell'arte, and these figures justify his reputation as one of the greatest of all eighteenth-century porcelain modelers. The characters are depicted in extremely elegant, slightly exaggerated poses that suggest movements in a dance and yet simultaneously convey some aspect of the character's personality.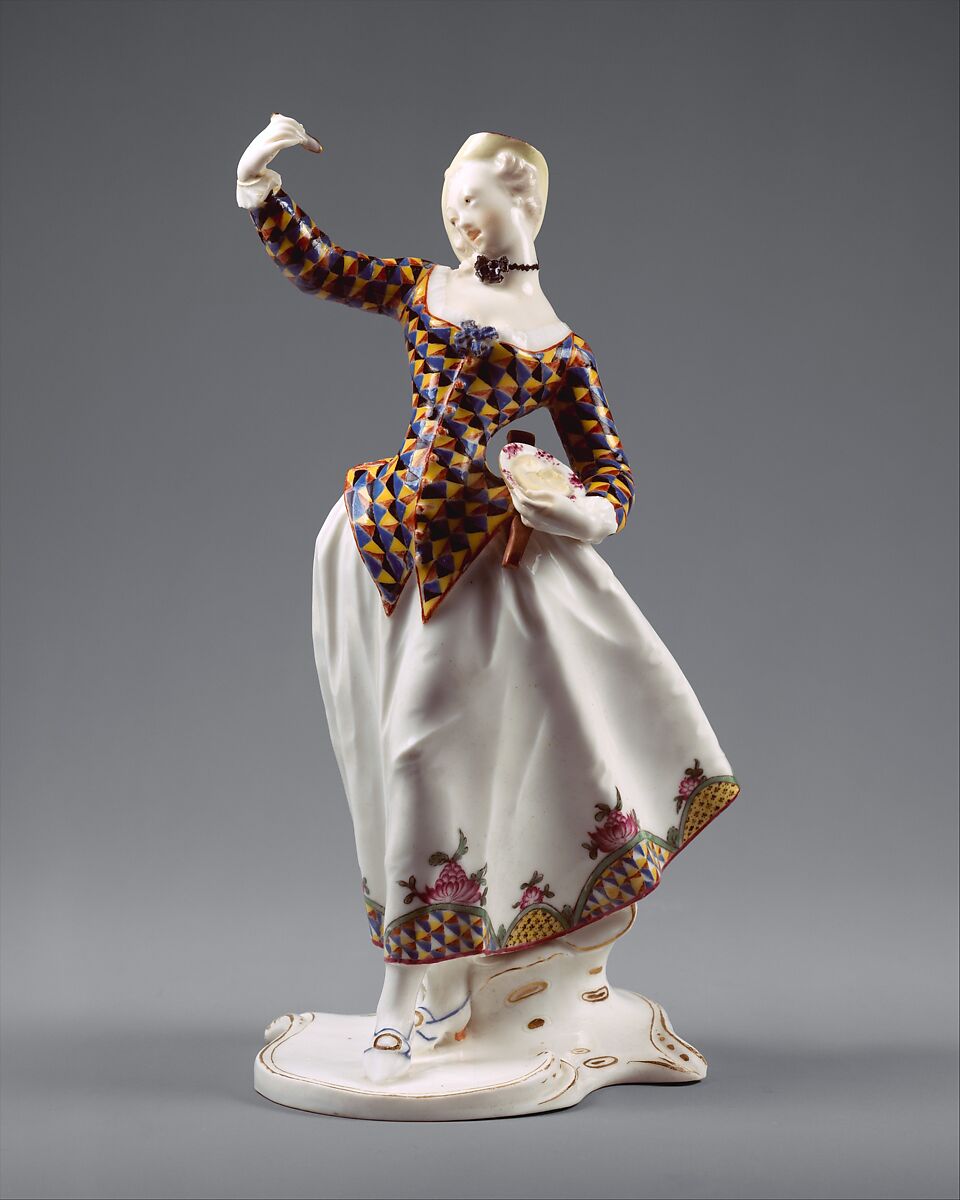 This artwork is meant to be viewed from right to left. Scroll left to view more.