Set of four three-light sconces (bras de lumière)
On view at The Met Fifth Avenue in Gallery 524
This set of wall lights was adapted from an existing model in order to match the decor of Louis XVI's bedchamber at the Château de Saint-Cloud, for which the four wall lights were commissioned. First executed for Marc-Antoine Thierry, baron de Ville d'Avray (1732–1792), who had been in charge of the royal furnishings as head of the Garde-Meuble de la Couronne since 1783, the original design incorporated a ram's head holding a garland of vine leaves and bunches of grapes in its mouth, below a flower vase. For Louis XVI's set, the ram's head was replaced by that of a lion, the king of animals and a symbol of power. A lion also served as a decorative motif on the bed and seat furniture in the same room. Since the rest of the design was not altered, the lions appear, curiously enough, to be eating grapes, as if they had turned herbivorous for the occasion.

According to extant bills, the bronze caster Forestier, either Étienne-Jean or his brother Pierre-Auguste, was paid 204 livres for his work. Pierre-Philippe Thomire charged 820 livres for chasing and 1,200 livres for gilding these unique sconces, bringing the total cost to 2,224 livres for the set of four. Almost immediately after the wall lights were delivered, in April 1788, they were replaced by others and are therefore not listed in the king's bedroom in the inventory of Saint-Cloud that was drawn up the following year.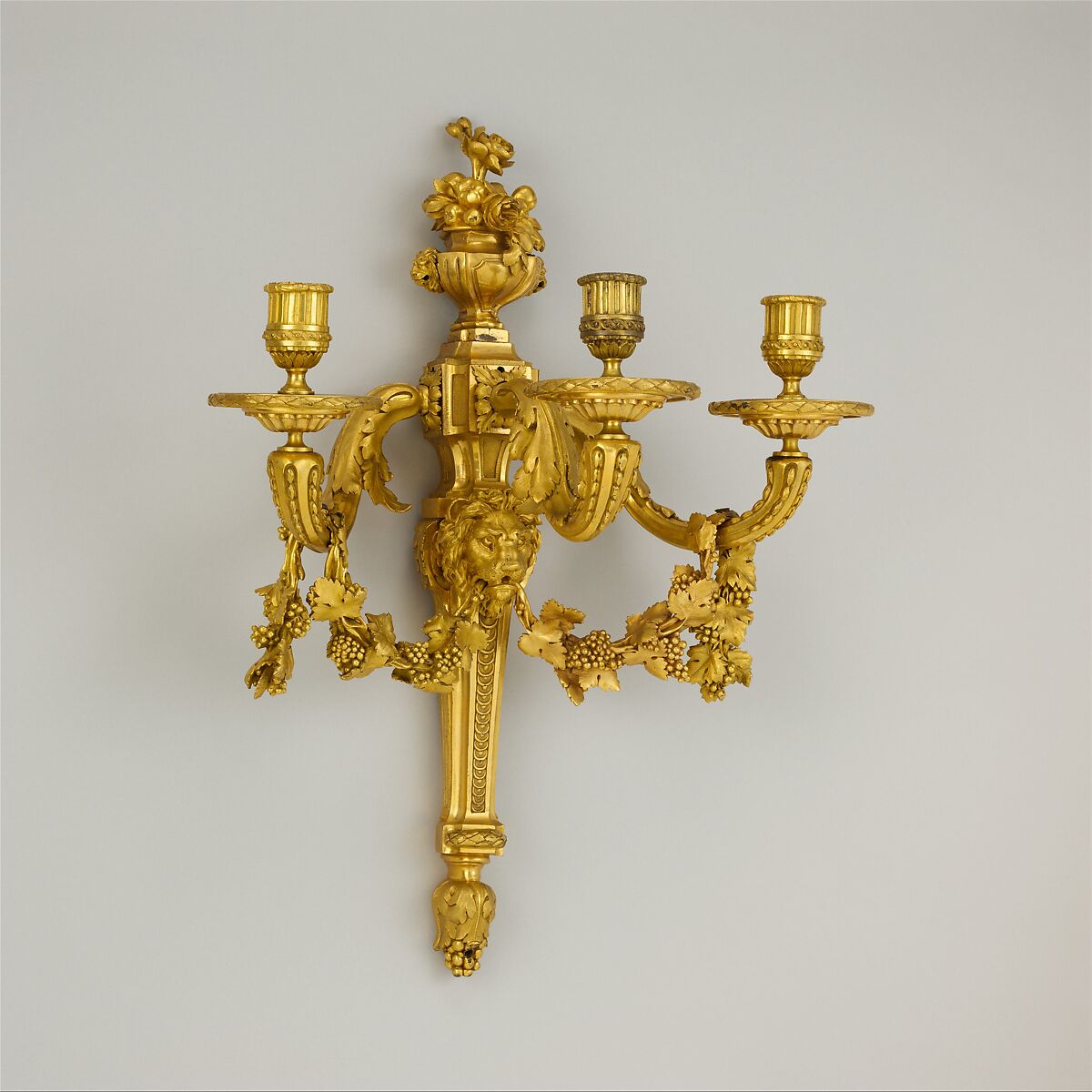 This artwork is meant to be viewed from right to left. Scroll left to view more.