U-shaped vase
Factory Minton(s) British
Designer Christopher Dresser British, Scottish

Not on view
This double vase represents a visual blending of cultures: the shape is derived from pre-Columbian vessels; the bands of gold stylized chrysanthemums are from Japanese sources; and the deep blue glaze, which may have been chosen by Minton, recalls Sèvres porcelain. Although Christopher Dresser takes his cues primarily from non-Western sources, this eclectic mix is typical of English decorative arts in the second half of the nineteenth century. Original models were not necessarily copied but used as a resource for designers from which new designs could be drawn. In 1862, Dresser published The Art of Decorative Design, in which he instructs fledging designers: "[W]e can by cultivation and careful encouragement induce the mind to produce the original, and ornament does not result from an unintelligent dream. Knowledge is the great source of ornament—it is the rich soil from which spring creations that attract by their beauty and delight by their gracefulness, and the merit of the ornament will be dependent upon the knowledge of its originator" (1:42–43).

While Dresser admired the plastic quality of clay and preferred the shapes of thrown ceramics, he resorted to factory-produced molded wares in order to manufacture affordable, well-designed pieces. The application of the gilt chrysanthemum band was produced by another industrial technique, that of transfer decoration.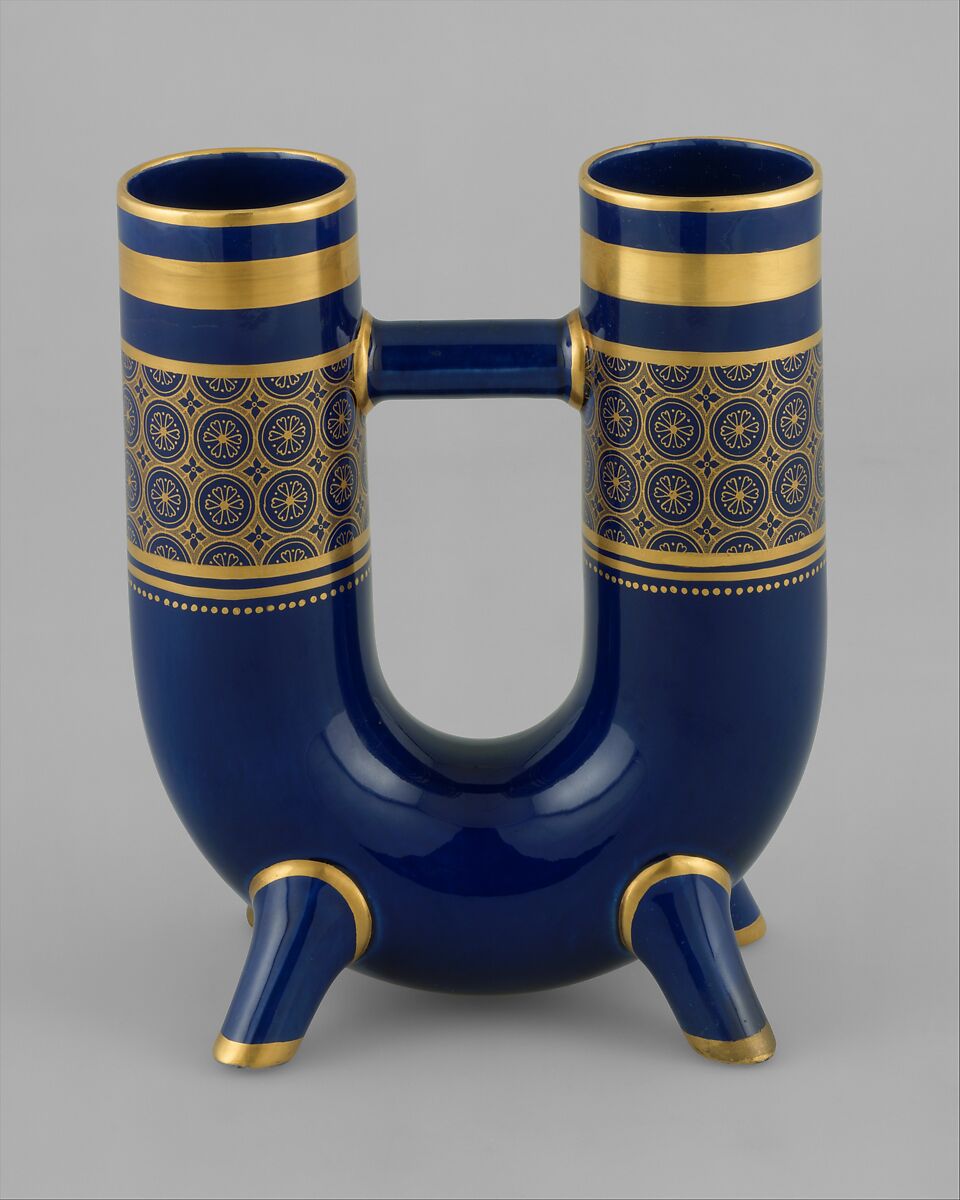 This artwork is meant to be viewed from right to left. Scroll left to view more.