Wine cooler (seau à demi-bouteille) (one of a pair)
Manufactory Vincennes Manufactory French

Not on view
In 1745 the company of shareholders in the Vincennes factory was granted a privilege by Louis XV for the exclusive production in France of porcelain "in the manner of Saxony, painted and gilded, with human figures." It is thus not surprising to encounter Meissen influence in both the forms and decorations of early Vincennes pieces. A well-established Meissen formula of the 1730s and early 1740s was the gold-banded cartouche enclosing a pictorial subject; at Vincennes this was adopted about 1749–52 for use mainly on coolers for wine bottles and glasses, which were painted with landscapes incorporating figures or humble cottages in the Dutch manner.

By about 1752, however, the presence at Vincennes of the model designer Jean-Claude Duplessis and the painter Francois Boucher was leading the factory in a new direction, and the bottle cooler and its mate mark the transition. On both sides of each are pastoral landscapes, in soft blues, greens, and browns, that rest lightly and freely on the clear white ground, unconstrained by a border. These idyllic scenes are quite unlike the cottage landscapes, which, though charming, have a slightly stiff and borrowed air about them. Here, emerging with grace and complete maturity of style, is the Vincennes of Madame de Pompadour and the French Rococo.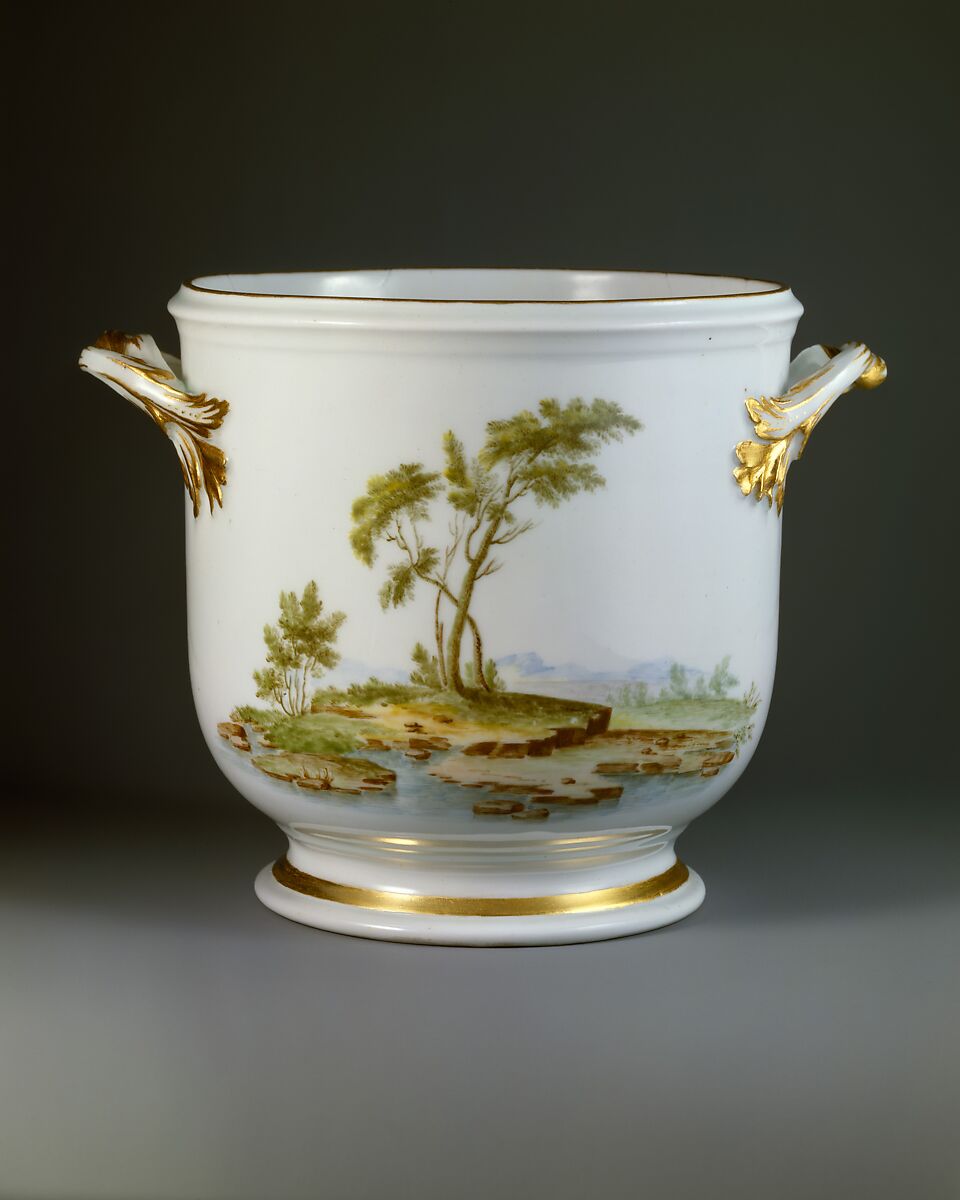 This artwork is meant to be viewed from right to left. Scroll left to view more.