The Institution of the Eucharist at the Last Supper with St. Peter and St. Paul
Not on view
This feather mosaic triptych from 16th-century Mexico is one of just three that survive. It was created by indigenous featherworkers who adapted the pre-Hispanic technique to Christian use. An altar card, it pictures the Last Supper as the first Mass. The Latin text beneath the image begins: "For this is my body. For this is the chalice of my blood."
Feather mosaics were highly prized by Europeans for their exotic origin and appearance. The present work, which can be traced to a Florentine collection, was among the "objects of curious pictorial art" given to the Museum in 1888 by a Manhattan law firm.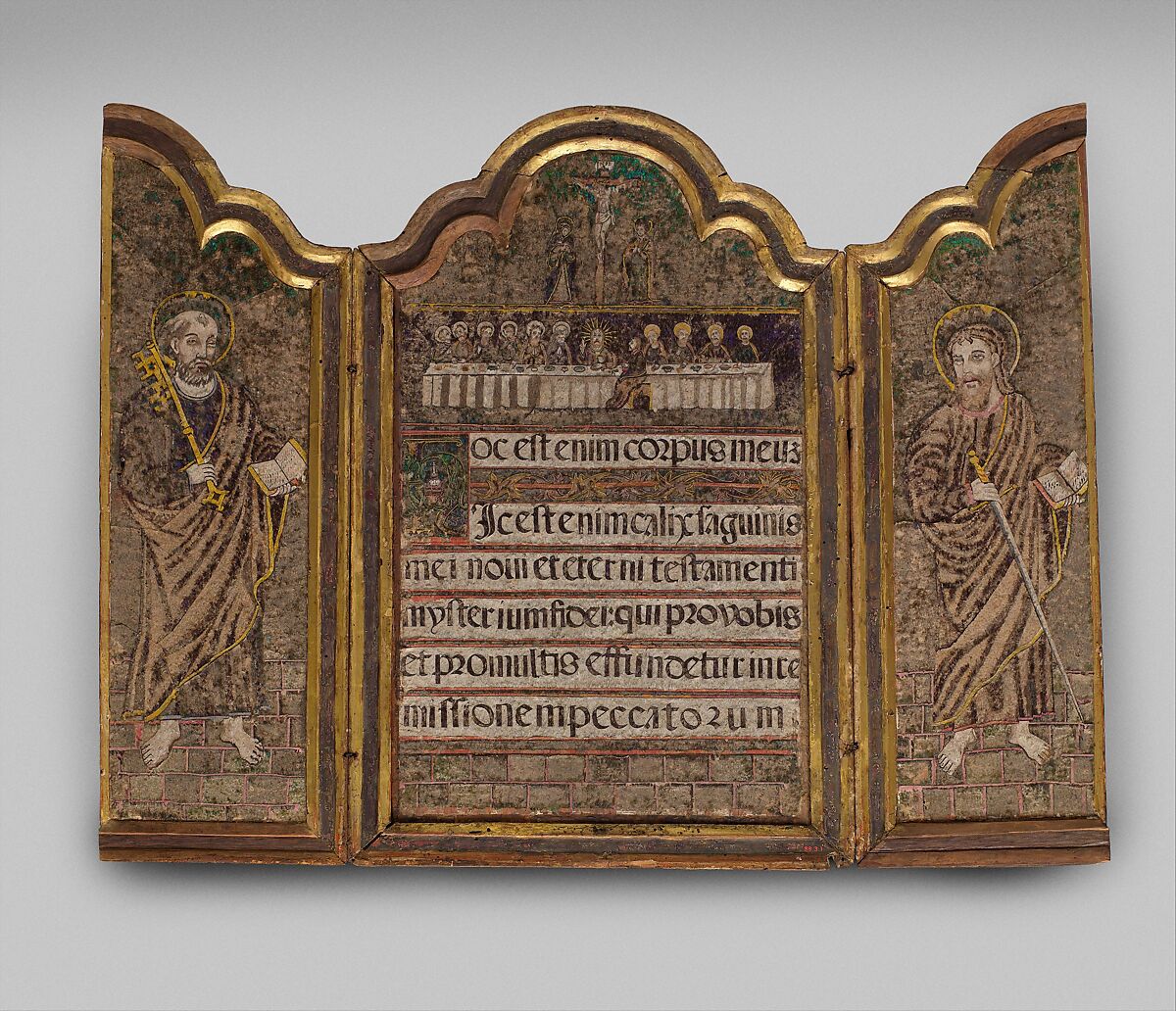 This artwork is meant to be viewed from right to left. Scroll left to view more.