Traveling tea set
Designer Christopher Dresser British, Scottish
for the firm of Hukin & Heath British

Not on view
The smaller pieces of this traveler's tea-set are designed by their shapes and dimensions to fit neatly inside the interior of the two largest pieces, the tea kettle and tea pot.

Trained at the London School of Design, botany was Dresser's first career choice, and he became a Ph.D. of the University of Jena at the age of 26. Failing, however, to become Professor of Botany at University College London he turned to designing for companies making all kinds of mass-produced household wares - carpets, silver, glass, furniture, metalwork, wall paper, etc.

Dresser was deeply impressed by the exhibits sent from Japan to the 1862 International exhibition in Paris, and from that time he introduced a specifically Japanese element into many of his designs, and it is this part of his work that is admired today. He visited Japan in late 1877, staying several months, and in his semi-official capacity representing British manufacturers, was accorded favored status to travel and examine many branches of decorative arts production there.

The tea set is one of many new designs made after his return. His book, "Japan, its architecture, art, and art manufactures," (London and New York, 1882) is a detailed record of his visit. Dresser also was a buyer of Japanese wares for Louis Comfort Tiffany's avant-garde store in New York.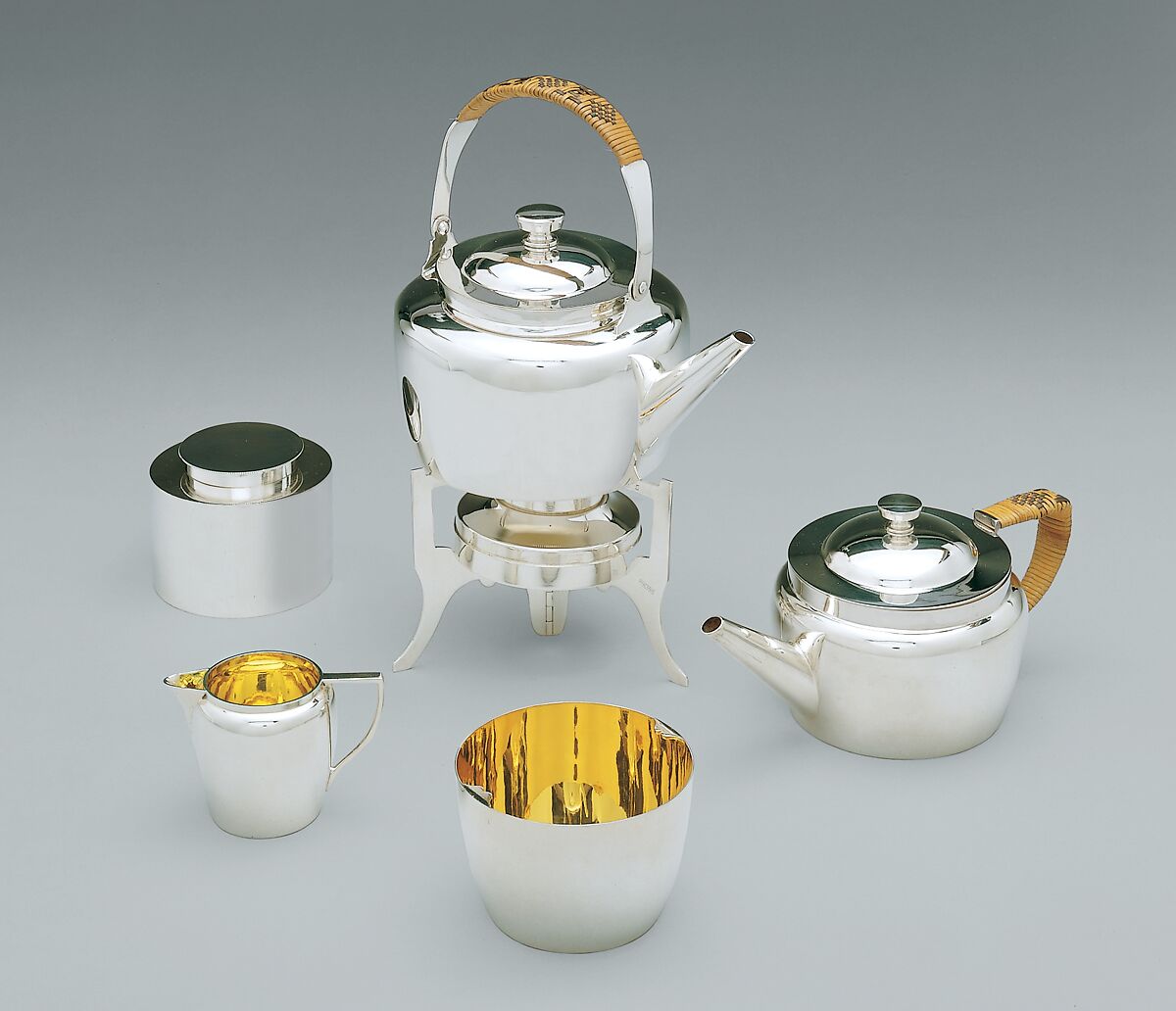 This artwork is meant to be viewed from right to left. Scroll left to view more.