Plate from the "Service Des Départements"
Manufactory Sèvres Manufactory French

On view at The Met Fifth Avenue in Gallery 554
This plate is from a service known as the "Service des Départements" that was produced at Sèvres in 1827. The idea for the service was conceived in 1824 by Alexandre Brongniart (1770–1847), director of the factory, to commemorate the coronation of Charles X. Each plate in the service was to be painted with a famous topographical view from each of the départements (administrative units) of France. The border was to be decorated with small cameo portraits of famous figures from the region, as well as various attributes or trophies symbolizing the major industries, products, and arts of the area. These attributes and the cameo portraits are identified in black enamel script fired on the back of each plate.

Due to the complexity of designing and then decorating each plate, the service was never completed, and its high cost discouraged Charles X from acquiring it. The service ultimately was delivered to the residence of the president of the Assemblée Nationale in 1848, and the majority of it remains in the possession of the Ministry of Foreign Affairs in Paris.

This particular example depicts the département of the Loiret; the center is painted with the Cathedral of Orléans and the Porte Saint-Vincent. Among the cameo portraits is that of the painter Anne-Louis Girodet, and the various attributes include a loom, a river barge, and equipment for refining sugar and for producing vinegar.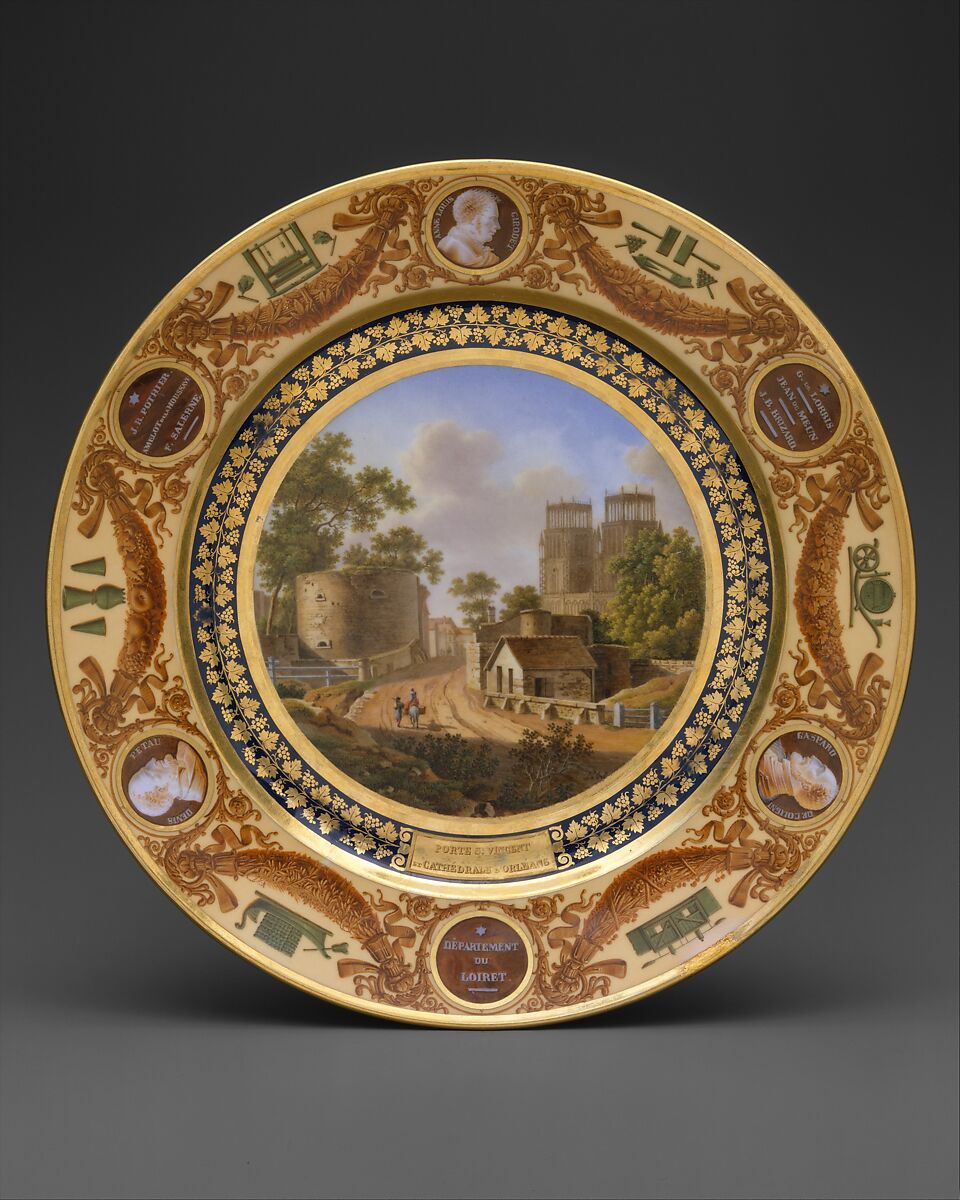 This artwork is meant to be viewed from right to left. Scroll left to view more.