Rapier
Andreas Munsten, German, Solingen, active ca. 1600, or Peter Munsten German

On view at The Met Fifth Avenue in Gallery 376
The rapier was the principal civilian sidearm throughout the sixteenth and seventeenth centuries. Designed for cut-and-thrust fencing of progressively complex techniques, the rapier is characterized by a double-edged blade with an acute point and an elaborate guard for the hand. The guards, usually of iron or steel, were subject to a variety of embellishment. They were engraved, chiseled, gilded, damascened, and encrusted in gold and silver in keeping with fashionable styles.

Unless otherwise noted, the materials, attributions, and dating given here refer to the hilts. Rapier blades, invariably of steel, bear a variety of maker's marks denoting their origin in the two principal centers of blademaking, Toledo in Spain and Solingen in Germany.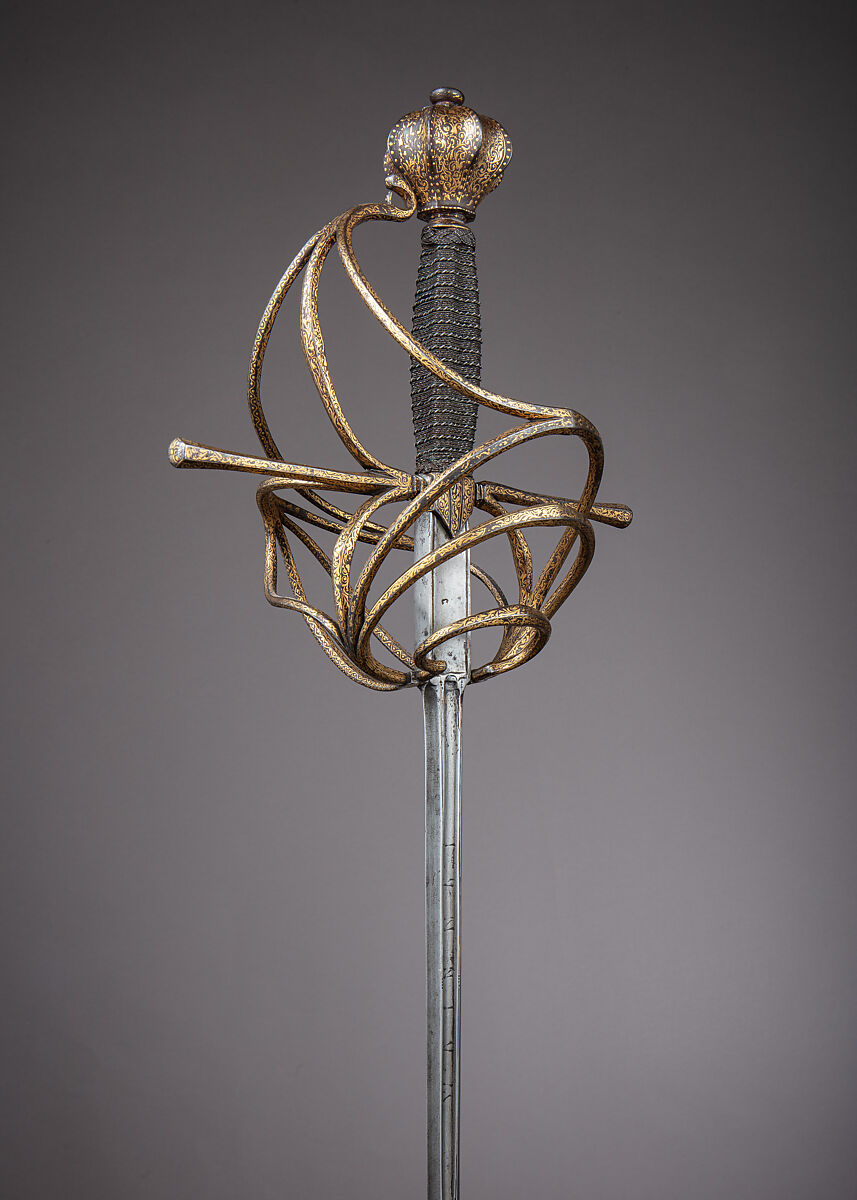 This artwork is meant to be viewed from right to left. Scroll left to view more.