Cabinet with personifications of the Five Senses
Not on view
Raised work, or stumpwork as it is sometimes called, developed in England during the early seventeenth century, and was characterized by its high relief. The technique was used to create pictures and to decorate objects such as storage boxes for jewelry and writing supplies, baskets, and mirror frames. This box is typical of raised-work pieces in that it employs a variety of stitches and includes the use of metal thread and other materials, in addition to colored silks. The faces of the five women representing the Senses are drawn in ink on satin, and the figure of Sight holds a mirror made of mica that reflects her face. Other unexpected materials were frequently used to highlight details: real hair for a figure's head, tiny seed pearls for a necklace, and glass beads for animal eyes.

Allegorical and biblical subjects, along with portraits of monarchs, were the most common themes for the decoration of a seventeenth-century box. Of the seven complete and partial boxes in the Museum's collection, the majority show biblical scenes, although these are sometimes combined with depictions of the Senses or the Seasons.

Raised work had a rather short period of popularity and was at its peak during the mid-seventeenth century. The creation of raised-work boxes, mirror frames, and pictures ceased to be a fashionable occupation by the turn of the eighteenth century, if not sooner.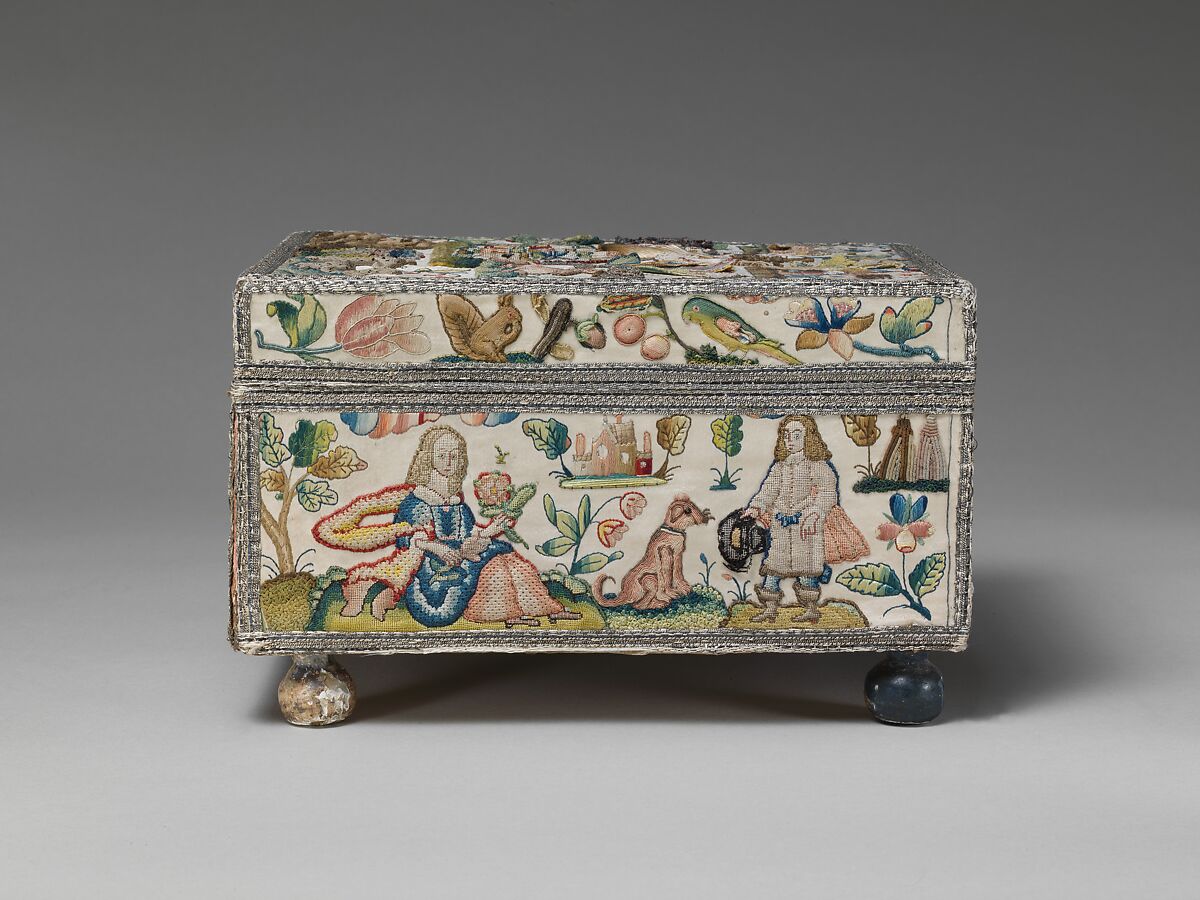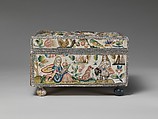 This artwork is meant to be viewed from right to left. Scroll left to view more.