Morion for the Bodyguard of the Prince-Elector of Saxony
On view at The Met Fifth Avenue in Gallery 371
The electors of Saxony appear to have been the only German princes in the sixteenth century to outfit their bodyguards with matching equipment. The guards' helmets are etched and gilt on one side with the coat of arms of the dukedom of Saxony and on the other side with the crossed swords that signify the duke's office as archmarshal of the Holy Roman Empire. Originally, the gilt decoration was contrasted with black painted surfaces (some now polished bright). The black and gold derived from the Saxon coat of arms and were also the colors of the guards' uniforms. This helmet, and another like it in the Museum's collection (acc. no. 1989.288) were made by armorers in Nuremberg.

The similar helmet (acc. no. 1989.288) is dated 1568. The only dated morion of this series known, it establishes that the creation and use of the guard morions in the reign of August I (1553–86) occurred twenty to thirty years earlier than previously thought.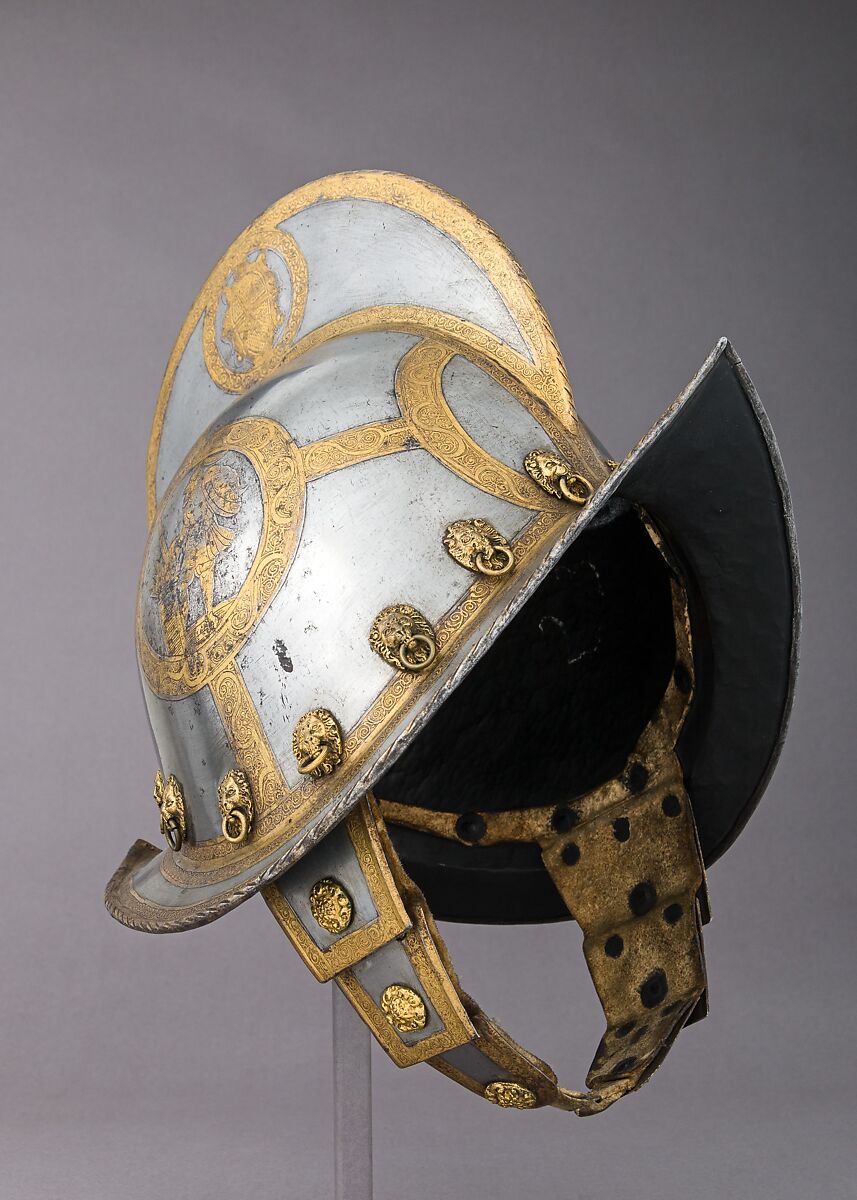 This artwork is meant to be viewed from right to left. Scroll left to view more.