Infantry Armor
Upper plate of the gorget, skirt lames, and cheek pieces made by Daniel Tachaux French

Not on view
The open-faced burgonet and the absence of a lance rest identify this as an armor for infantry or light cavalry use. The quality of its construction and decoration indicates that it was probably intended for an officer. Infantry armed with swords, pikes, or handguns played an increasingly important role in military tactics throughout the sixteenth century.

The decoration of this armor typifies that used most frequently in Italy from about 1550 to about 1590. The bands of ornament are filled with classically inspired trophies of armor, musical instruments, and masks. By the 1570s, however, the individual designs had become so stylized that they became almost unrecognizable. Dated examples of this type of armor are rare.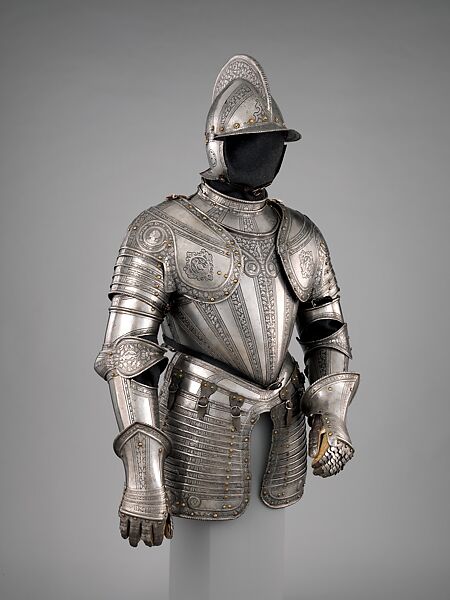 This artwork is meant to be viewed from right to left. Scroll left to view more.