Table carpet fragment
On view at The Met Cloisters in Gallery 10
Textiles were rarely used as floor coverings in the late sixteenth century, except by the wealthiest individuals, but "carpets" of pile weaves, tapestry weaves, or embroidery were often used to decorate tables. This fragment of a large table carpet displays strapwork motifs typical of other English sixteenth-century decorative arts such as wood carving and plaster decoration, and the ripe fruits, flowers, and vegetables are varieties that often appear on embroidered objects of the period. These include Tudor roses, pomegranates, pears, squash, honeysuckle, and grapes.

The somewhat awkward drawing of the armorials suggests that this was not the product of a professional workshop. The table carpet may have been an amateur or semi-professional production, perhaps made by servants and extended family members for use in their own home. However, this project was no small undertaking; when complete, the carpet might have measured as much as twelve to fifteen feet in length.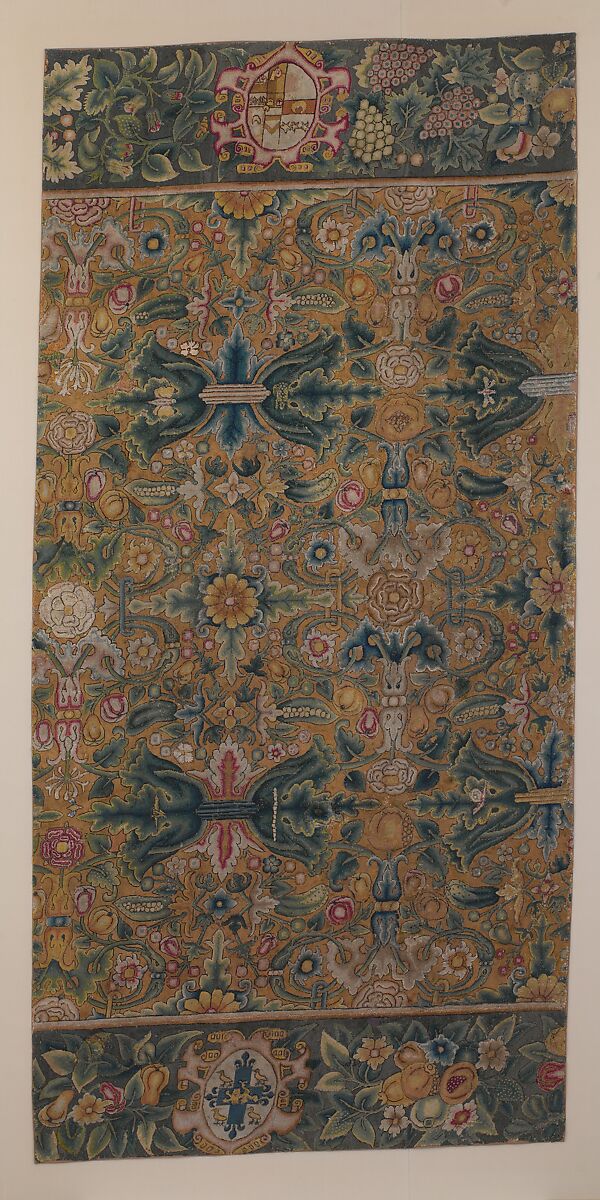 This artwork is meant to be viewed from right to left. Scroll left to view more.