Scenes from the Story of Abraham
Not on view
This panel was probably intended as a cushion cover. It illustrates scenes from the life of the biblical patriarch Abraham, as recounted in the Book of Genesis. The central scene shows Abraham being informed by a host of angels that his wife Sarah will bear him a son, despite her advanced age. Other scenes include Abraham banishing his servant Hagar and her son by Abraham, Ishmael (lower left corner), and Abraham's attempted sacrifice of Sarah's son Isaac, the act he was ordered by God to perform as a test of his faith (upper right corner).

Biblical narratives were extremely popular subjects for seventeenth-century pictorial embroideries, and a number of other examples depicting the life of Abraham exist. The imagery of the Museum's example is derived from engravings after Maarten de Vos which first appeared in Gerard de Jode's 1579 illustrated bible Thesaurus Sacrarum Historiarum Veteris Testamenti, published in Antwerp. These engravings were also the inspiration for other biblical embroideries, such as the story of David and Bathsheba, and David and Abigail (see MMA 64.101.1325).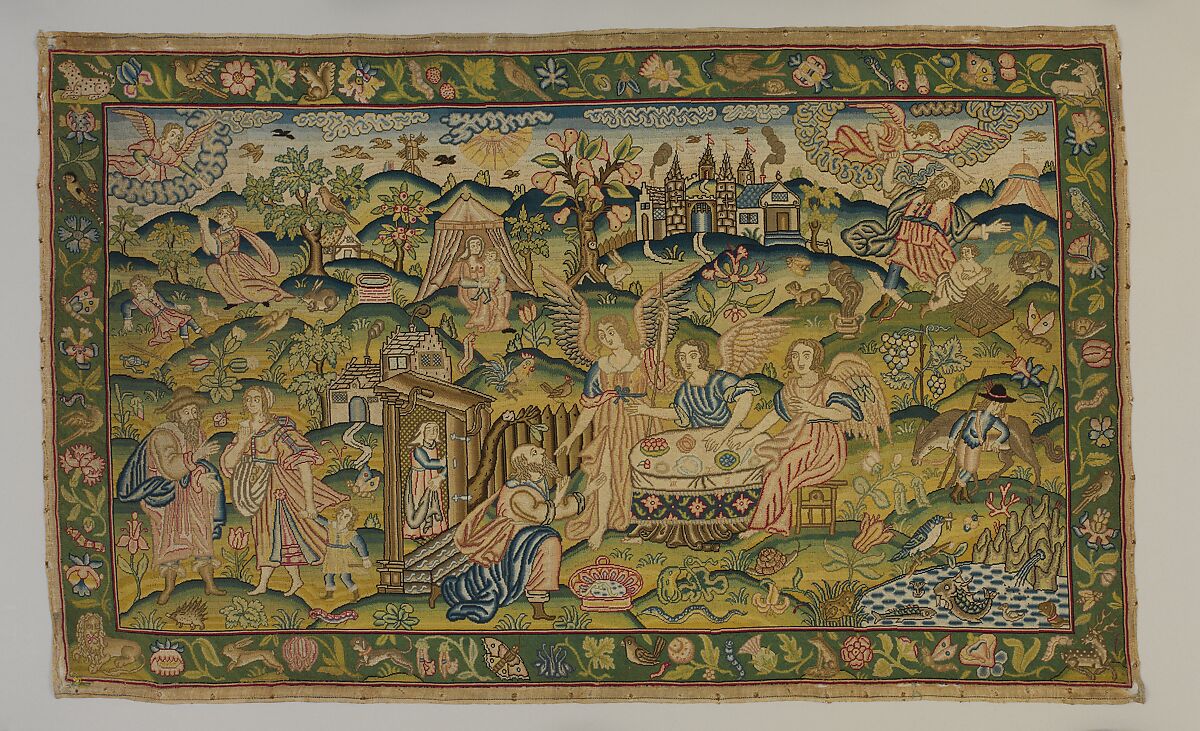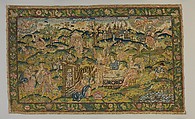 This artwork is meant to be viewed from right to left. Scroll left to view more.