Woman of Algiers [originally titled "The Jewish Woman of Algiers"]
Charles-Henri-Joseph Cordier French
Pedestal attributed to designs by Charles-François Rossigneux French

On view at The Met Fifth Avenue in Gallery 556
In his unpublished memoirs Charles Cordier cites the law of April 27, 1848 that abolished slavery in France and its colonies, writing: "My art incorporated the reality of a whole new subject, the revolt against slavery and the birth of anthropology." In pioneering ethnography as a subject for sculpture in the nineteenth century, Cordier aimed to illustrate what he described as "the idea of the universality of beauty." His busts often paired couples of the opposite sex but of the same race. This rare instance of matched busts of women (see also La Capresse des Colonies, 2006.112) was desired by the purchaser, a gaming club in Marseilles, that also commissioned the sumptuous Second-Empire pedestals from Cordier.

The busts revel in the period taste for polychromy in sculpture, an international phenomenon sparked by artistic debates about the painting of ancient statuary and inspired by ancient Roman and Renaissance sculpture composed of variously colored marbles. On a trip to Algeria in 1856 Cordier discovered onyx deposits in recently reopened ancient quarries and began to use the stone in busts such as these. He ingeniously fitted enameled bronze heads into the vibrantly patterned stone, creating exciting though costly representations of Africans that appealed to the highest levels of European society.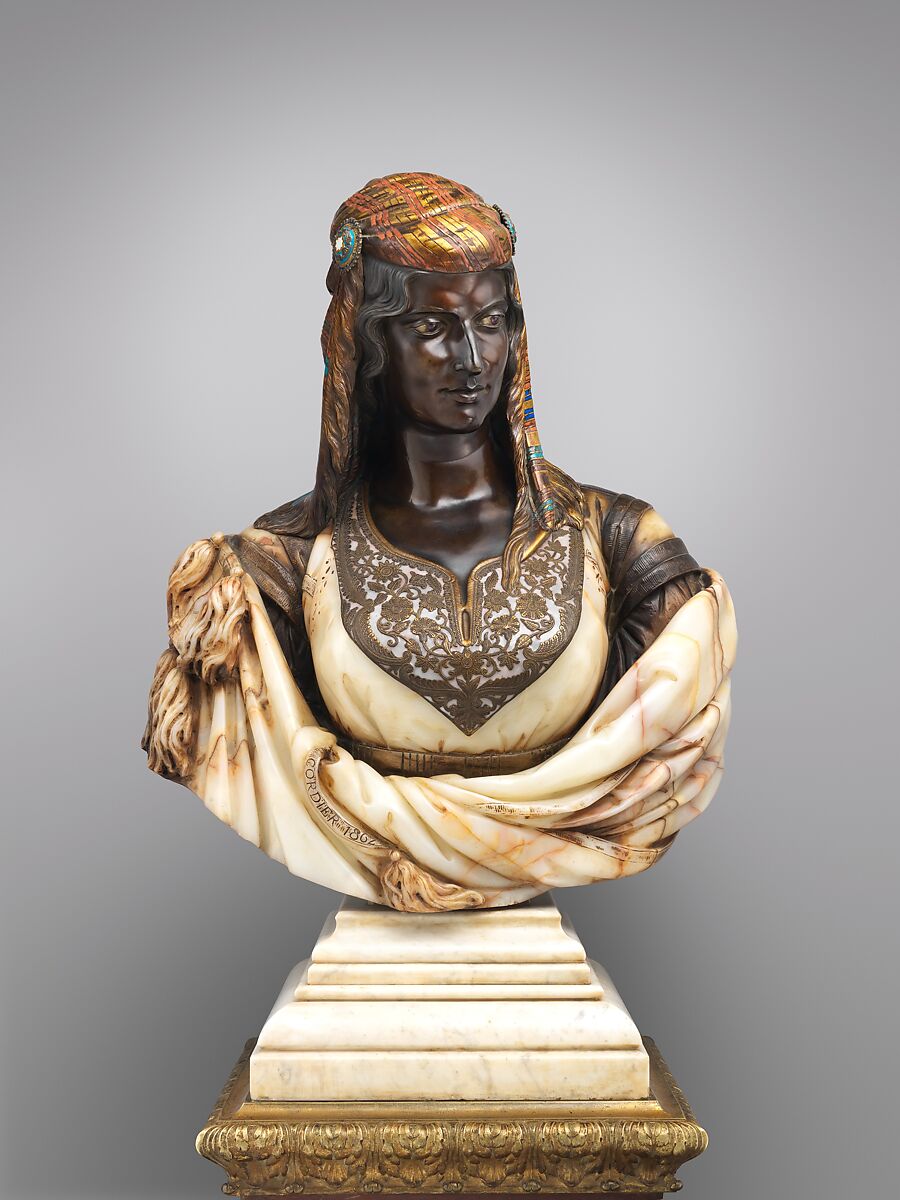 This artwork is meant to be viewed from right to left. Scroll left to view more.