Field and Tournament Armor of Johann Wilhelm (1530–1573), Duke of Saxe-Weimar
Attributed to Anton Peffenhauser German
Etched decoration attributed to Jörg Sorg the Younger German

On view at The Met Fifth Avenue in Gallery 371
This armor consists of a mixture of pieces from a large and complex garniture for use in the field and in various forms of tournament. Its principal parts are now divided between the Historisches Museum, Dresden, and The Metropolitan Museum of Art.

As presently assembled, this armor is made up of elements designed for the field, joust, and foot combat tournament. It includes a close helmet, pauldrons (shoulder defenses), tassets (upper thigh defenses), and gauntlets for the field; a breastplate for the tilt (a joust in which a barrier separated two mounted contestants); and arm and leg defenses with closed joints for foot combat. The armor is attributed to Anton Peffenhauser (1525–1603), the leading armorer in Augsburg, and the etched decoration to Jörg Sorg the Younger (ca. 1522–1603).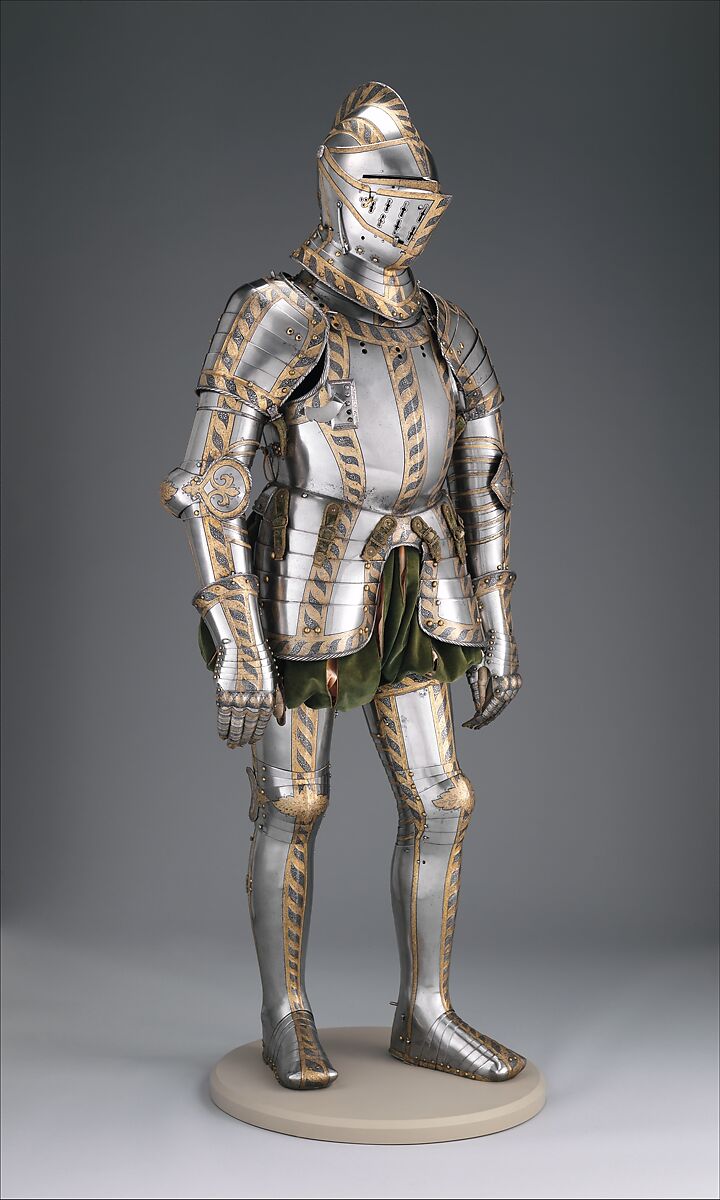 This artwork is meant to be viewed from right to left. Scroll left to view more.