Model for the so-called "Female Saint of Starnberg"
Ignaz Günther German

On view at The Met Fifth Avenue in Gallery 533
The celebrated eighteenth-century Munich court sculptor Ignaz Günther carved this mesmerizing statuette. It is a "bozetto," or working model, for the nearly lifesize sculpture of the so-called "Female Saint of Starnberg," whose haunting composition was widely considered to be one of the artist's most innovative and poignant figural inventions. Günther captured the principal forms and volumes and the essential elements of the composition in his 'bozetto" in the same way a painter would use a sketch. Though the model's surface is still angular and the detailing is uneven, its elegance and courtly gesture presage its transformation into a large figure. The seductive twisting of the saint's body, her theatrically animated costume rippling in an imaginary breeze, and the play of light and shadow contrast dramatically with the aura of restrained ecstasy. Whimsical sculptural accents such as the coiffure reflect Günther's superior command of the medium. He has transformed the wood material into a précis of heavenly lightness more befitting a ballerina than a female saint. His naturalistic rendering reflects the spirit of South German Rococo at its very best.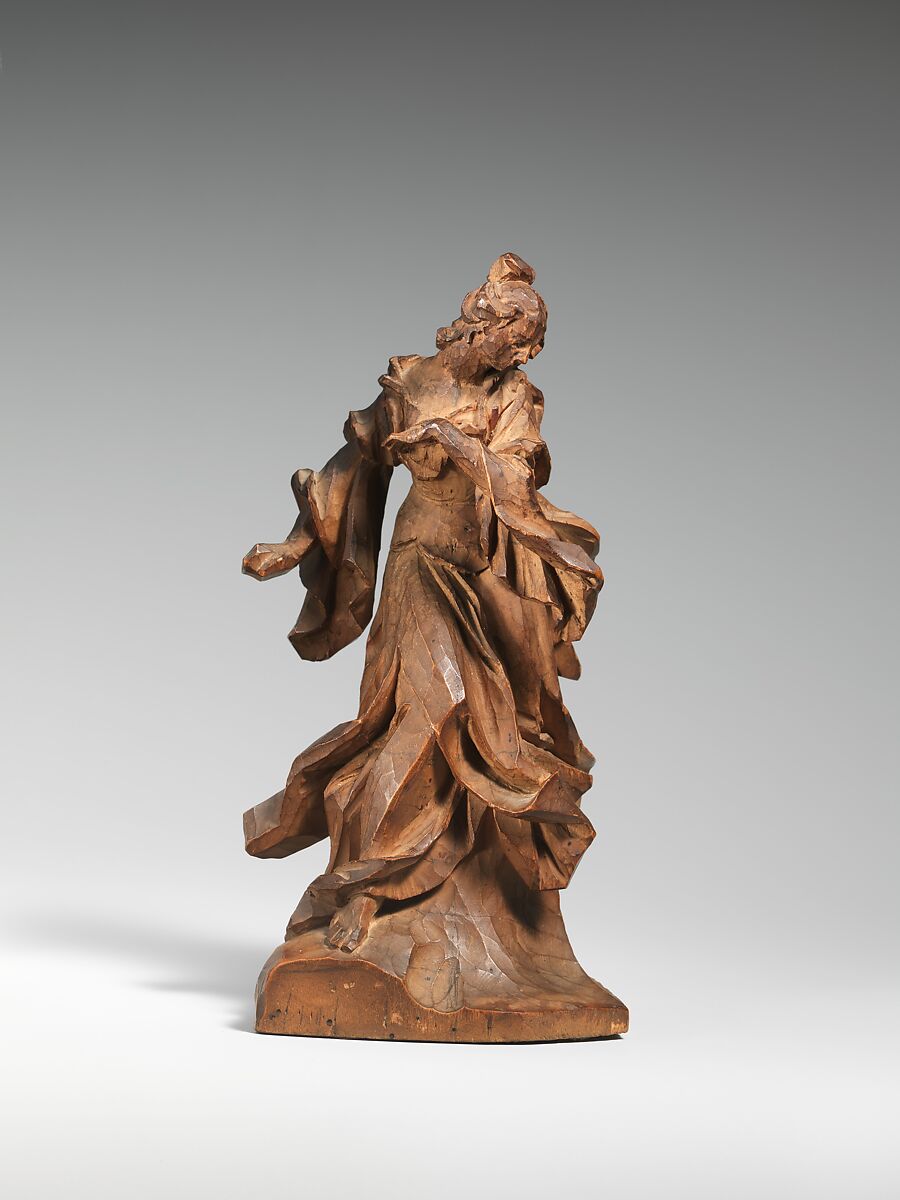 This artwork is meant to be viewed from right to left. Scroll left to view more.