Terracotta oil lamp
Not on view
Late Loeschcke Type 8. Mold-made, with unpierced handle. Deep, concave discus: rosette of sixteen rounded petals; a filling hole at center, and another, not fully pierced through, at top back; a single raised circle around edge. Horizontal shoulder: pattern of impressed circles. Undefined, pushed-in base.

Complete, except for chip in front edge of nozzle.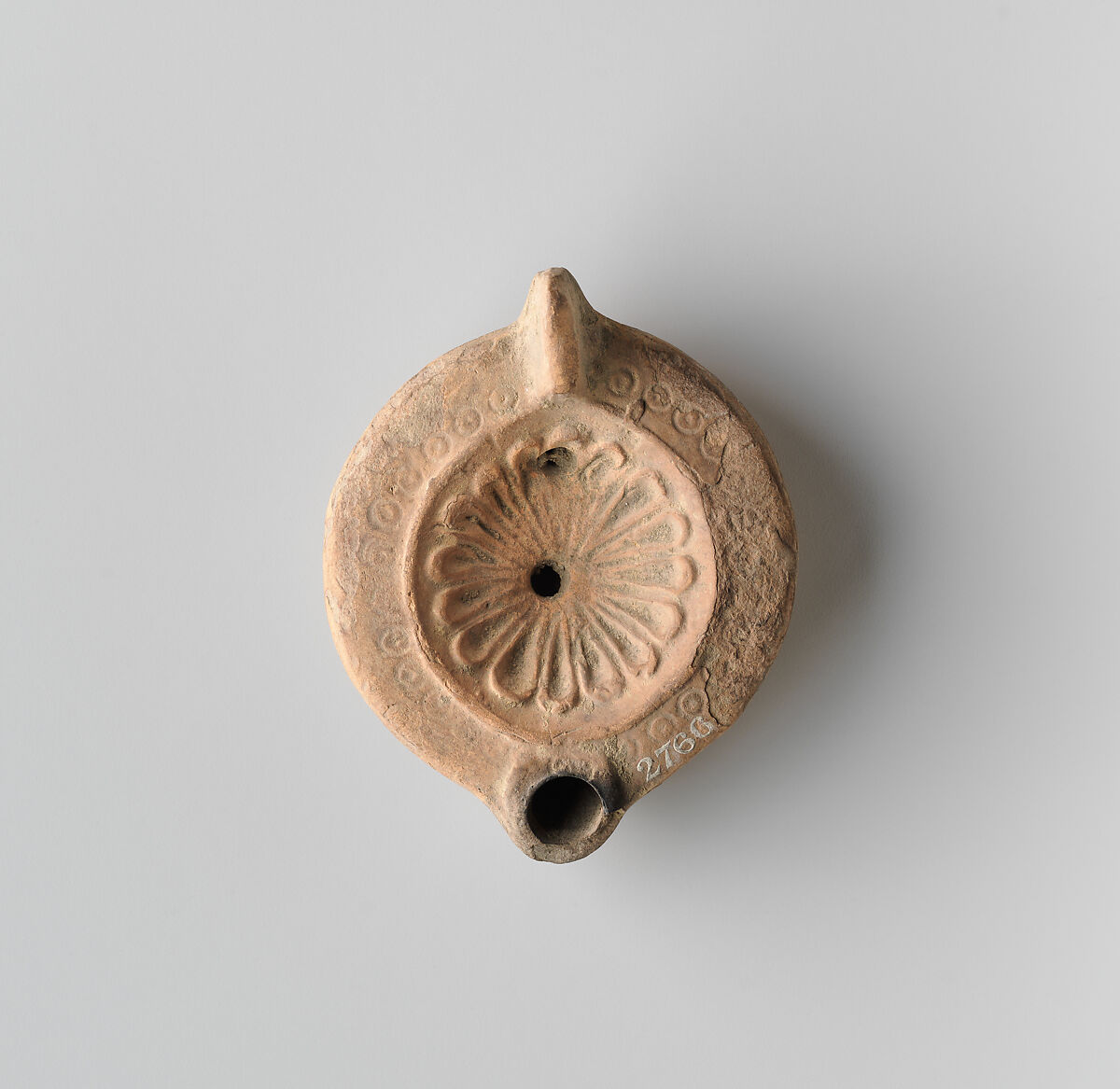 This artwork is meant to be viewed from right to left. Scroll left to view more.