Terracotta oil lamp
Not on view
Mold-made. Almost triangular body. Central filling hole, surrounded by a broad band. Sloping shoulder, decorated in relief with two standing figures with legs to front and heads almost touching at back; at left, a female wearing a long chiton, and at right, a male in a short tunic; around edge, beaded pattern; at sides, projecting knobs with S-pattern, and on top of nozzle, straight grooves and above two indents. Long, straight nozzle. Broad base ring, and small, uneven base.

Complete, except for left front edge of nozzle and small hole in base.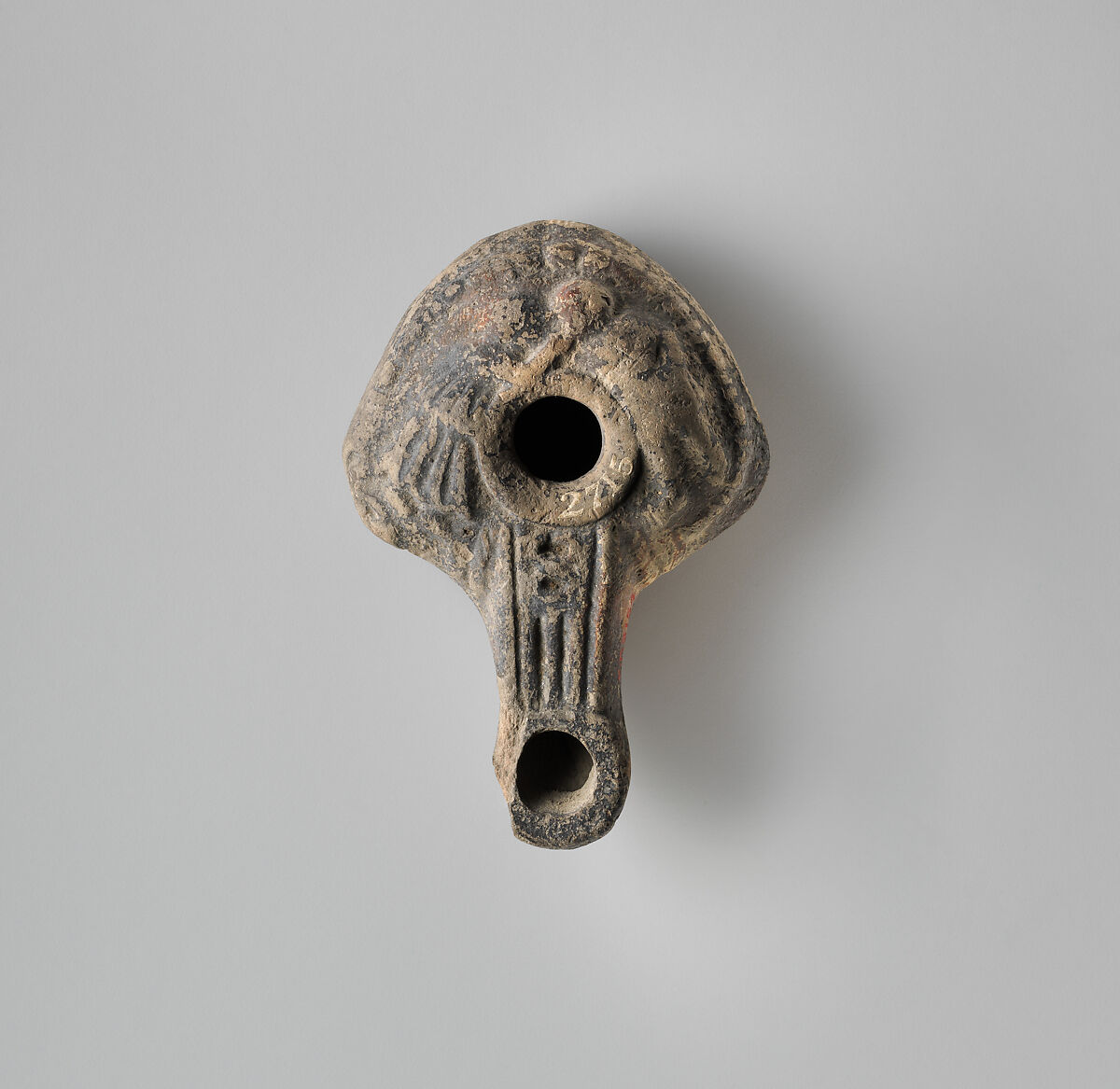 This artwork is meant to be viewed from right to left. Scroll left to view more.