Terracotta oil lamp
Not on view
Mold-made. Oval shaped body tapering to point at wick hole. Discus: scallop shell in relief; a single deep groove surrounds the discus; a small central filling hole, and another tiny hole at bottom of shell at front; a narrow, plain shoulder; deep side to body, curving inward slightly; a flat base, with three small flattened pads added as feet.

Broken at back, with small hole in top of body; handle missing.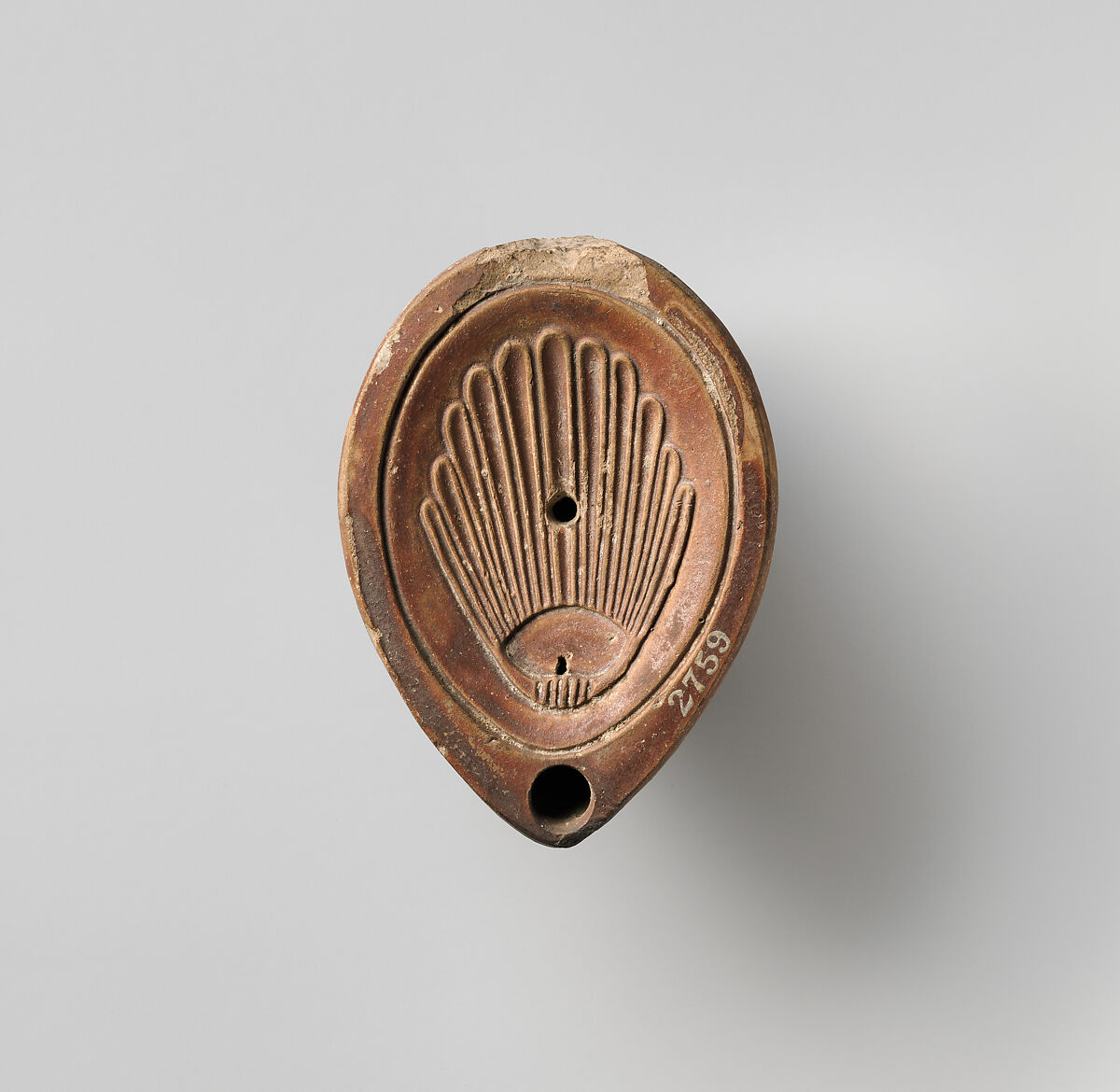 This artwork is meant to be viewed from right to left. Scroll left to view more.