Terracotta oil lamp
Not on view
Loeschcke Type 4. Mold-made. Discus: a bird (an eagle or parrot?), facing right, holding a ribbon in its curved beak, standing in front of a winged caduceus, slanting obliquely to left; filling holelling hole at lower left behind the bird's tail, and a band of lines and grooves toward edge. Small volutes flanking nozzle, with off-center wick hole. Incised base ring, and concave base.

Hole and extensive chipping to shoulder and top of body at back.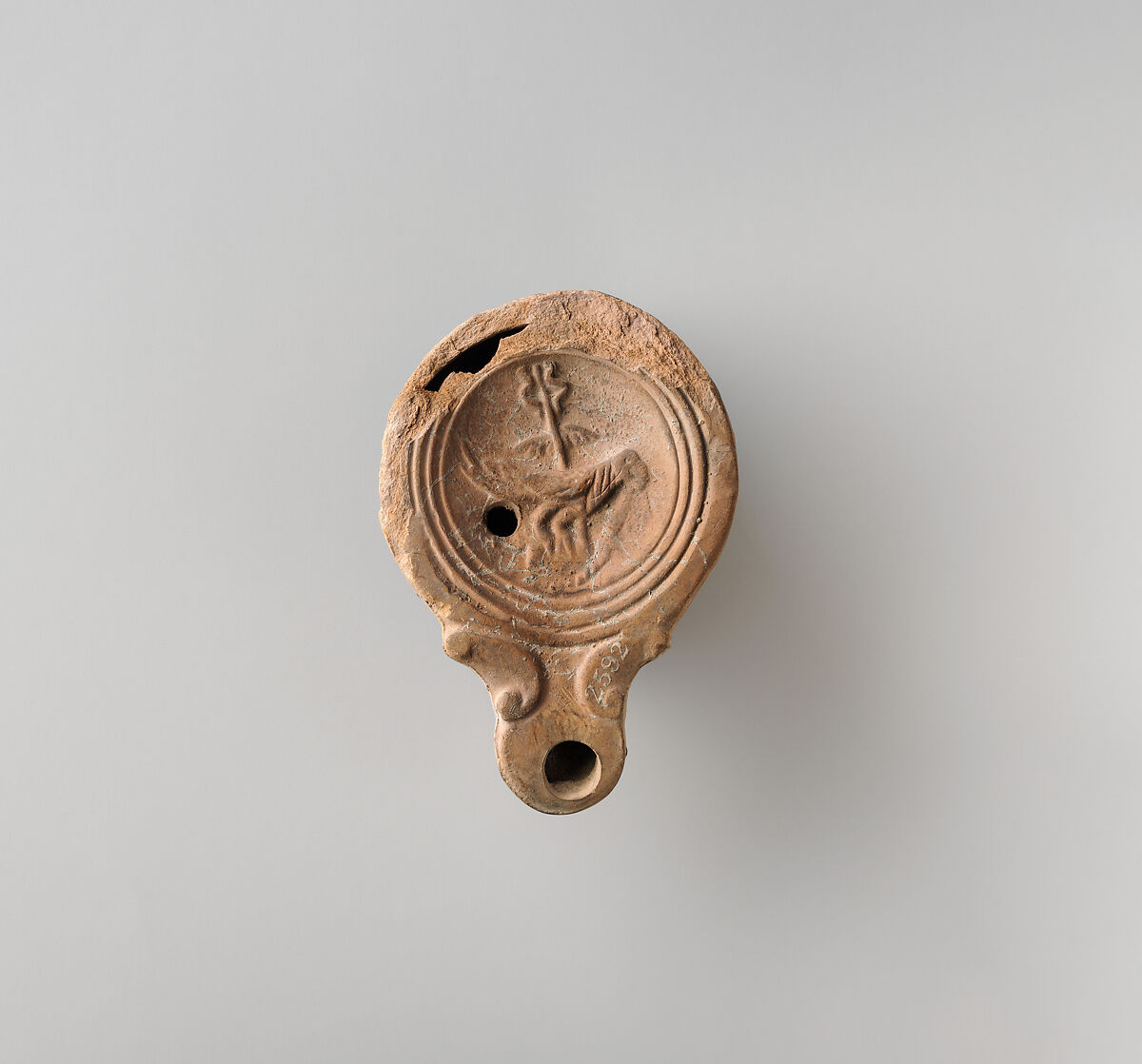 This artwork is meant to be viewed from right to left. Scroll left to view more.