Limestone sarcophagus
On view at The Met Fifth Avenue in Gallery 175
On the long sides A: Hunt
B: Banquet

On the short sides A: Chariot scene
B: Perseus departs with the head of the Gorgon Medusa. The winged horse Pegasos and the hero Chrysaor are born from her severed neck.

Like the large sarcophagus in the adjacent gallery, this chest-shaped sarcophagus stands on four square feet and has a lid in the form of a peaked roof. The scenes carved in low relief on all four sides have parallels in Greek art but show variations in style and in detail that were introduced by the artists working at Golgoi. In the hunting scene two pairs of warriors armed as hoplites (foot soldiers) attack a bull and a boar while a single archer approaches from the left with drawn bow. Three trees fill the background and a horse, a rooster, and a dog complete the composition. While pairs of fighting warriors were common motifs in Greek art, the Cypriot sculptor has conflated a battle scene with a hunting scene and has also taken more liberties with the scale of the animals than is usually found in Greek art. The archer may represent the deceased, and he may also be shown on the other three sides of the sarcophagus: reclining alone in the banquet scene, riding in the chariot drawn by four horses, and even as Perseus, the Greek hero who decapitated Medusa, the Gorgon who turned men to stone.
#1108. Limestone sarcophagus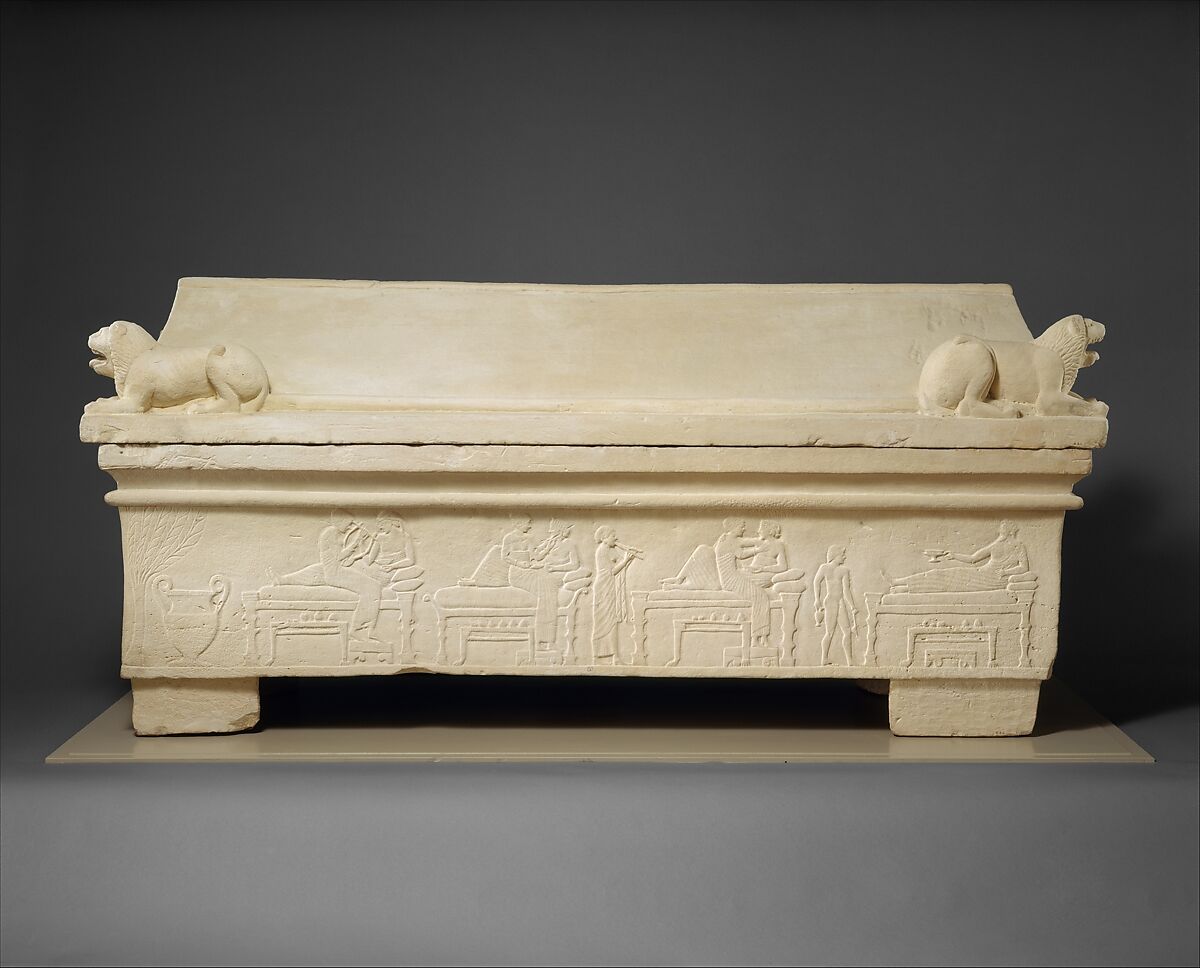 This artwork is meant to be viewed from right to left. Scroll left to view more.