Terracotta amphora (jar)
Attributed to the Amasis Painter

On view at The Met Fifth Avenue in Gallery 154
Obverse and reverse, warrior putting on armor

Although both sides of this amphora show the same subject, the Amasis Painter has introduced subtle variations in the sequence of action and in detail. On one side, a warrior holds a greave (shin guard); on the other side, he adjusts it on his leg. A nude youth with a spear and a wreath is replaced in the opposite scene by a woman with a spear and an aryballos (oil flask). This is an interesting conflation of two important themes because both the wreath and the oil flask are usually associated with athletes, not warriors. The male figures have the same long hair and proud stance as contemporary marble statues and reliefs of kouroi (youths) and embody the same ideal of young manhood.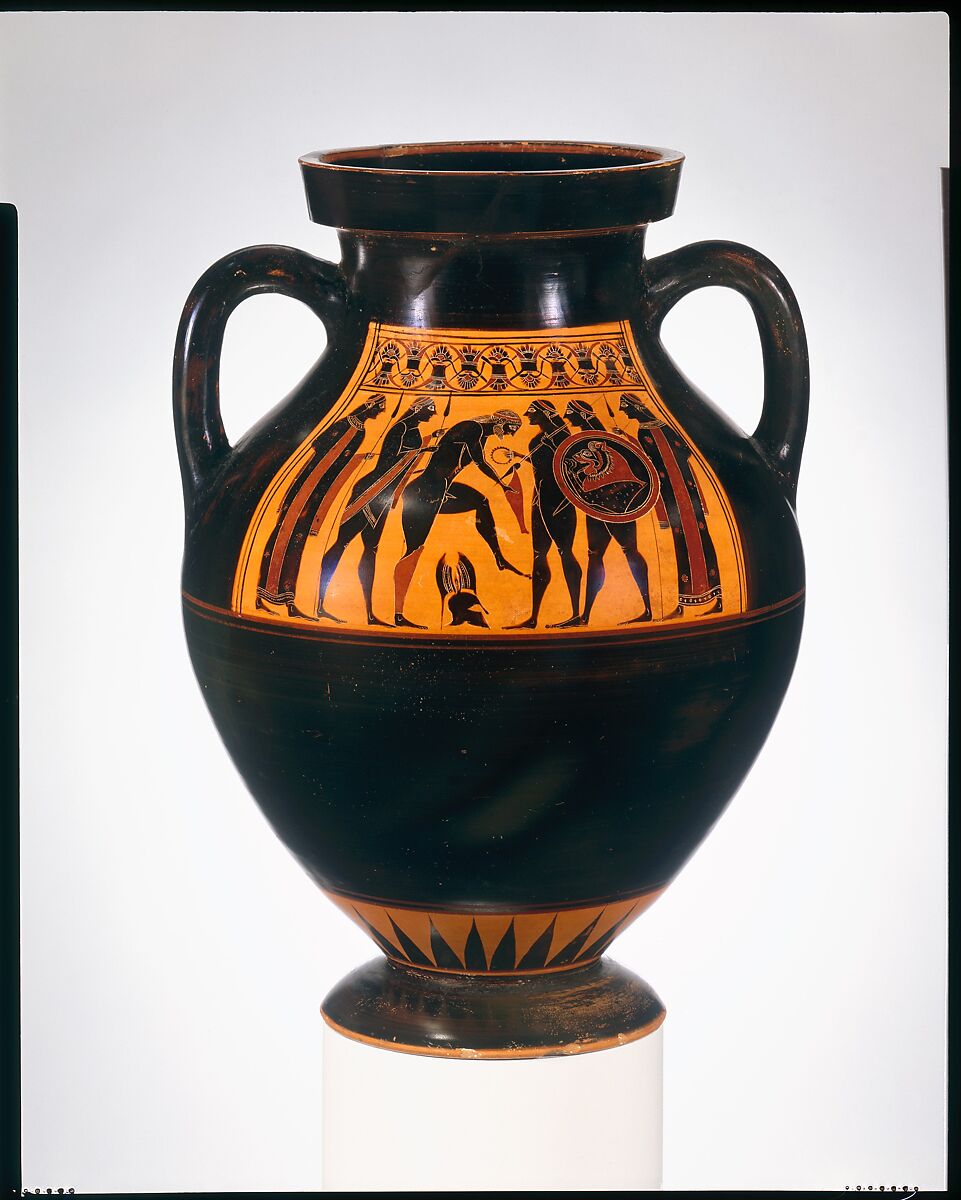 This artwork is meant to be viewed from right to left. Scroll left to view more.