Terracotta calyx-krater (bowl for mixing wine and water)
Attributed to the Spreckles Painter

On view at The Met Fifth Avenue in Gallery 171
Obverse, Kadmos and the snake
Reverse, man between two women

Kadmos, son of Agenor king of Tyre, was told by the oracle at Delphi to follow a cow until she lay down and to found a city there. The place was Thebes. In order to sacrifice the cow to Athena, Kadmos needed water. The nearest spring was guarded by a serpent, son of Ares. The representation here shows Athena seconding Kadmos, who raises his hydria (water jar) against the serpent. Ares stands at the far right. The seated woman is probably the nymph associated with the spring or a personification of Thebes. Kadmos kills the monster, and sowing its teeth in the ground, he produces the inhabitants of the new city.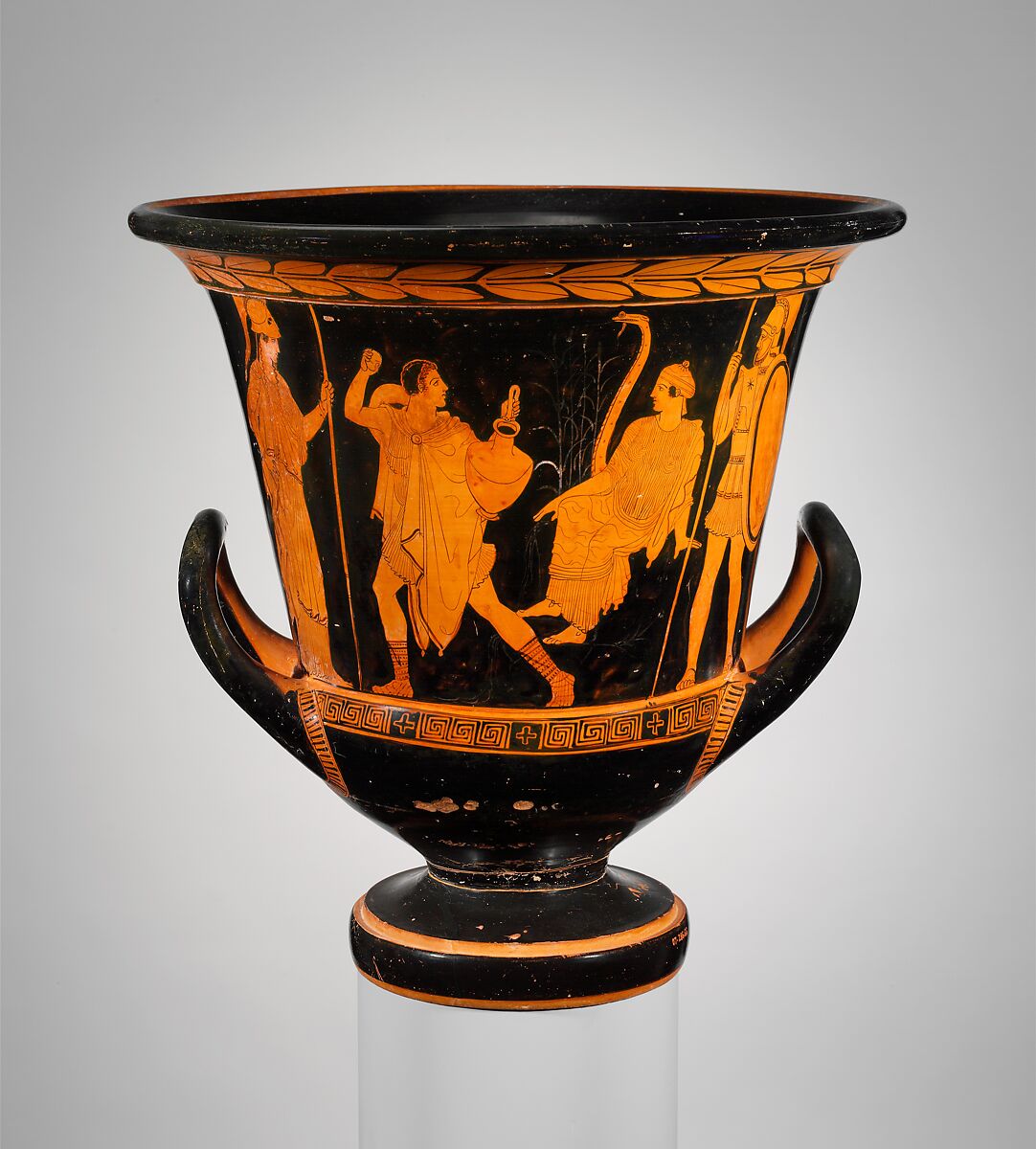 This artwork is meant to be viewed from right to left. Scroll left to view more.