Elements of a Light-Cavalry Armor
Armorer Christian Schreiner the Younger Austrian

On view at The Met Fifth Avenue in Gallery 373
This armor is a rare example of the fluted, or "Maximilian," style in its earliest stages. The armor was made in either Mühlau or in neighboring Innsbruck soon after the Emperor Maximilian I (1459–1519) established his court armor-making workshop in Innsbruck in 1504. Little is known of its maker, Christian Schreiner the Younger. Few of his works survive, and this is the most complete.

A strong Italian influence is apparent in this armor and in armors of the Innsbruck/Mühlau school in general. They are characterized by full rounded forms and sparing use of surface ornament as opposed to the purely German Gothic style typified by slender proportions and pierced openwork.

Particularly distinctive are the gracefully bold mitten gauntlets, which blend features of late Gothic design with the evolving German Renaissance style.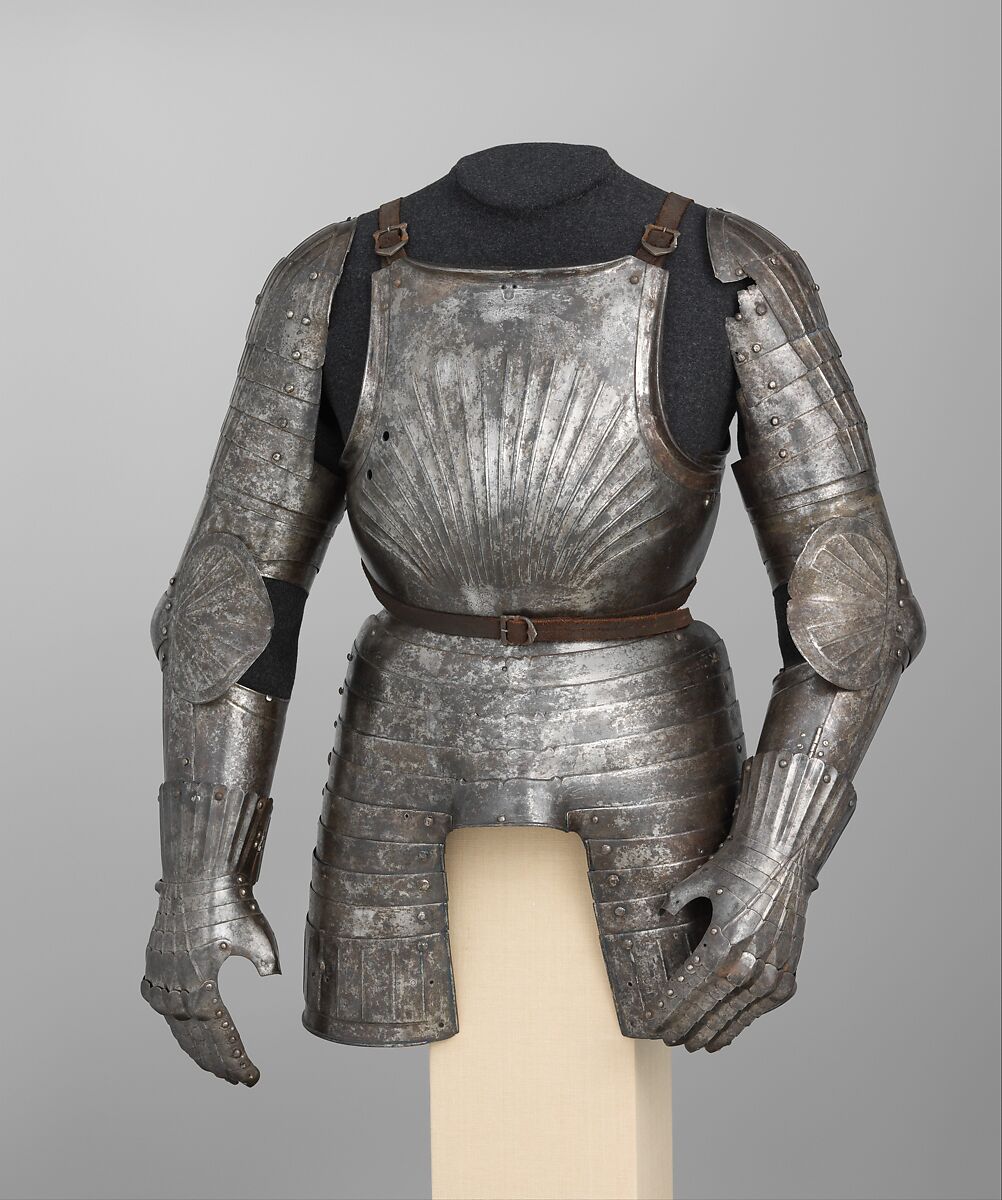 This artwork is meant to be viewed from right to left. Scroll left to view more.