Glass pendant in the form of a demonic mask
Not on view
Uncertain color, appearing opaque black, with additions in same color and opaque white.
Cylindrical with rod hole at bottom; rounded top; drawn up at sides with rounded edges; front and back projecting downwards; small applied suspension loop on back of head.
Applied stratified eyes, ears or horns on sides of head; long trail from eyes across top of head to loop; projecting snout with small blob at center above; blobs around edge at bottom.
Broken on bottom edge at front and back, proper left eye, ears, central blob, and most of suspension loop missing; dulling and faint weathering, with thick reddish brown encrustation in rod hole.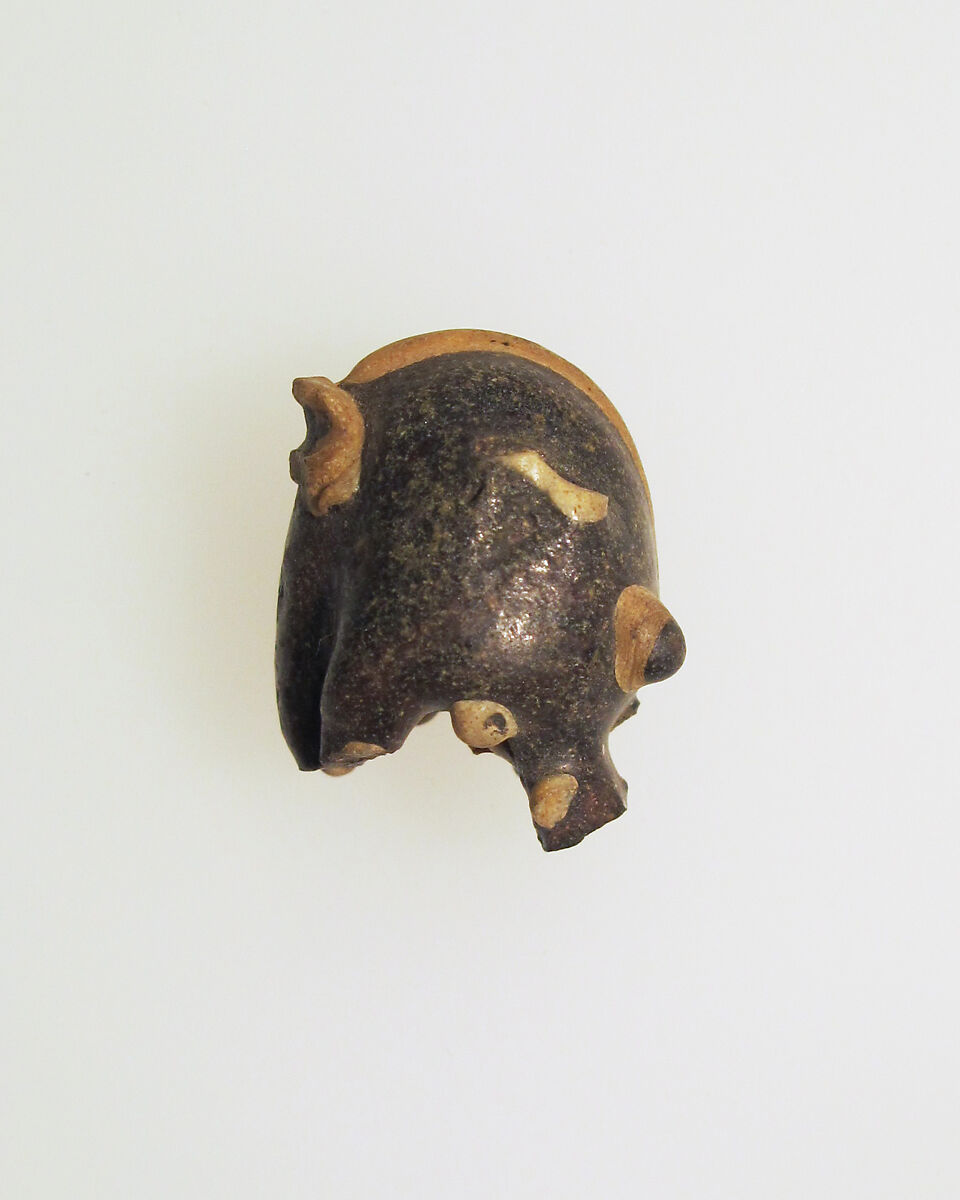 This artwork is meant to be viewed from right to left. Scroll left to view more.