Marble statue of Aphrodite, the so-called Venus Genetrix
Adaptation of work attributed to Kallimachos

On view at The Met Fifth Avenue in Gallery 153
Copy of a Greek bronze statue of the late 5th century B.C. attributed to Kallimachos

This goddess wears a sleeveless, ungirt chiton of thin clinging material that reveals every curve of her body. Her pose—between standing and walking—was developed by the sculptor Polykleitos in the mid-fifth century B.C. She originally lifted one edge of her himation (cloak) with her right hand and probably held an apple in the other.
#1048. Marble statue of Aphrodite, the so-called Venus Genetrix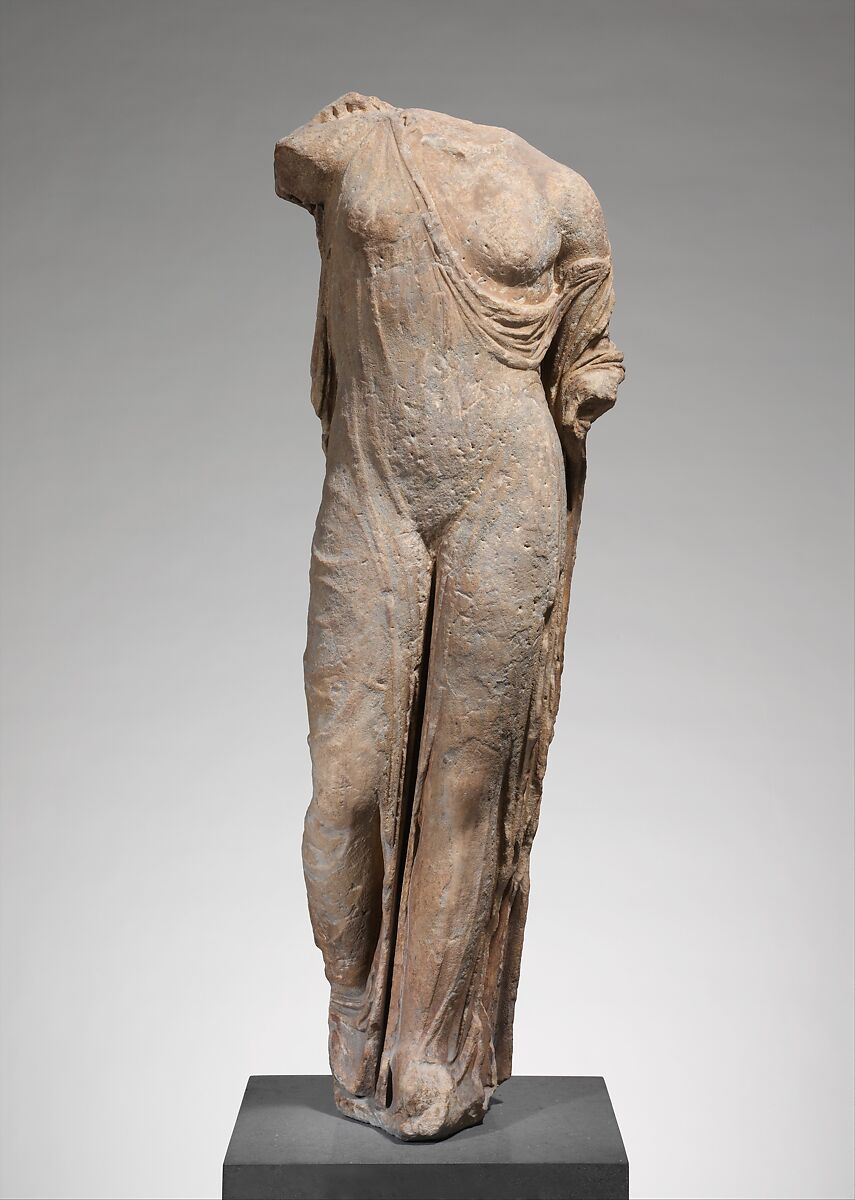 This artwork is meant to be viewed from right to left. Scroll left to view more.