Marble statue of Aphrodite
On view at The Met Fifth Avenue in Gallery 162
Copy of a Greek statue of the 3rd or 2nd century B.C.
The lower legs have been restored with casts taken from the Roman copy in Florence known as the Medici Venus.

The goddess of love is shown as though surprised at her bath. Originally, her arms reached forward to shield her breasts and pubis in a gesture that both concealed and accentuated her sexuality.

Statues of Aphrodite in the nude proliferated during the Hellenistic period. All were inspired to some degree by the Aphrodite of Knidos, created in the fourth century B.C. by the famous Greek sculptor Praxiteles. That statue, the first major Greek work to show the goddess nude, was celebrated throughout antiquity. This work has the same gesture of modesty and is similar to another Roman copy, the so-called Medici Venus, which has stood in the Tribuna of the Uffizi Gallery in Florence since 1688.
#1277. Marble statue of Aphrodite, Part 1
Playlist

1277. Marble statue of Aphrodite, Part 1

1278. Marble statue of Aphrodite, Part 2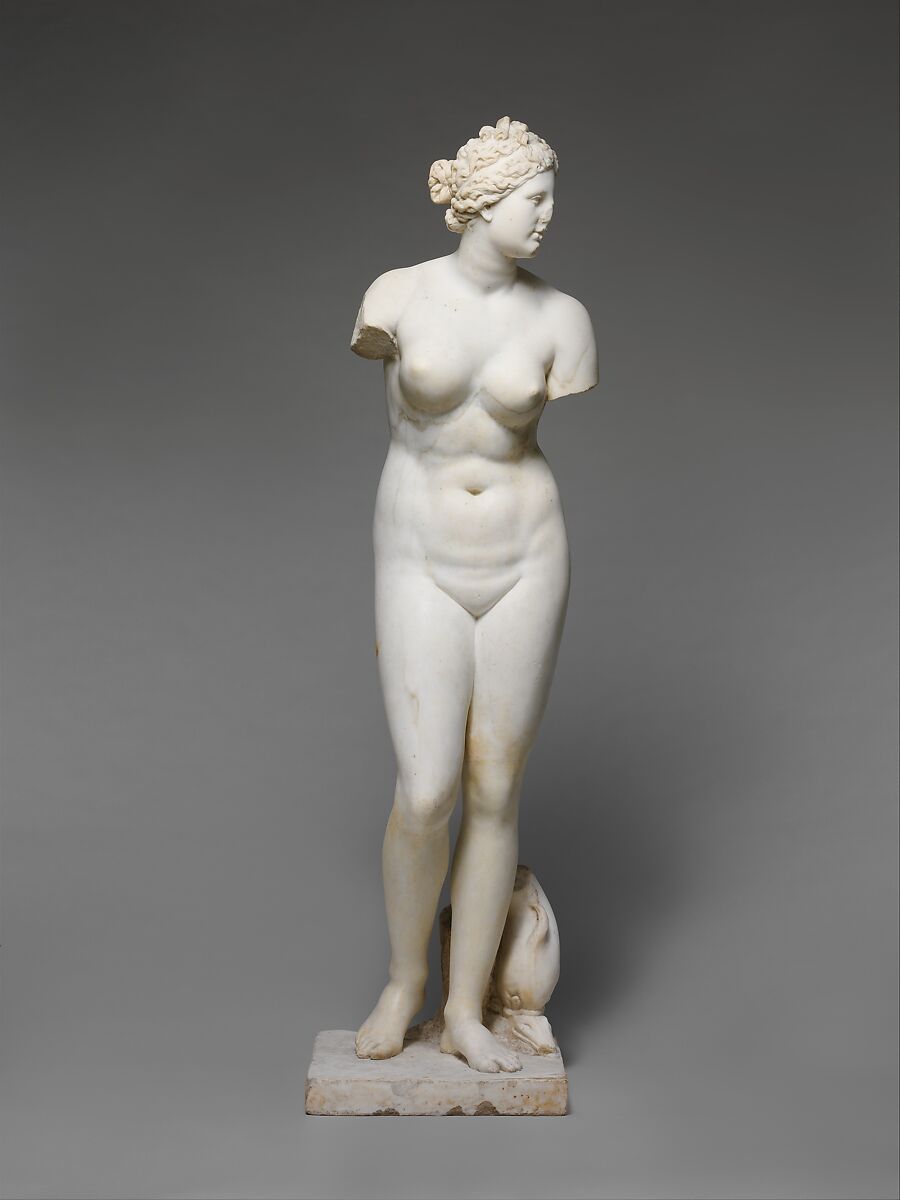 This artwork is meant to be viewed from right to left. Scroll left to view more.