Terracotta calyx-krater (bowl for mixing wine and water)
On view at The Met Fifth Avenue in Gallery 171
Obverse, the death and apotheosis of Herakles
Reverse, Amymone surprised by satyrs

Horribly burned by a charm that his wife gave him in a misguided attempt to revive his love, Herakles had a funeral pyre built and threw himself on it to die. In the elaborate scene on the obverse, he is already in a quadriga (four-horse chariot) driven by Nike and preceded by Hermes and is on the way to Mount Olympos, where Dionysos, Apollo, and Ares await him. Herakles leaves behind on the fire a corselet signifying the husk of his mortal self. Below, Athena urges nymphs to quench the funeral pyre. The youths are Herakles' nephew, Iolaos, the hero Philoktetes (with quiver and bow), and probably Herakles' son, Hylos.
The scene on the reverse is in rather light-hearted contrast. Beset by satyrs, Amymone is defending herself with an available thyrsos. She was finally rescued by Poseidon, who took her for himself. A spring, named after her, welled up where the god struck the ground with his trident.
The power of water clearly connects the representations on each side of the vase.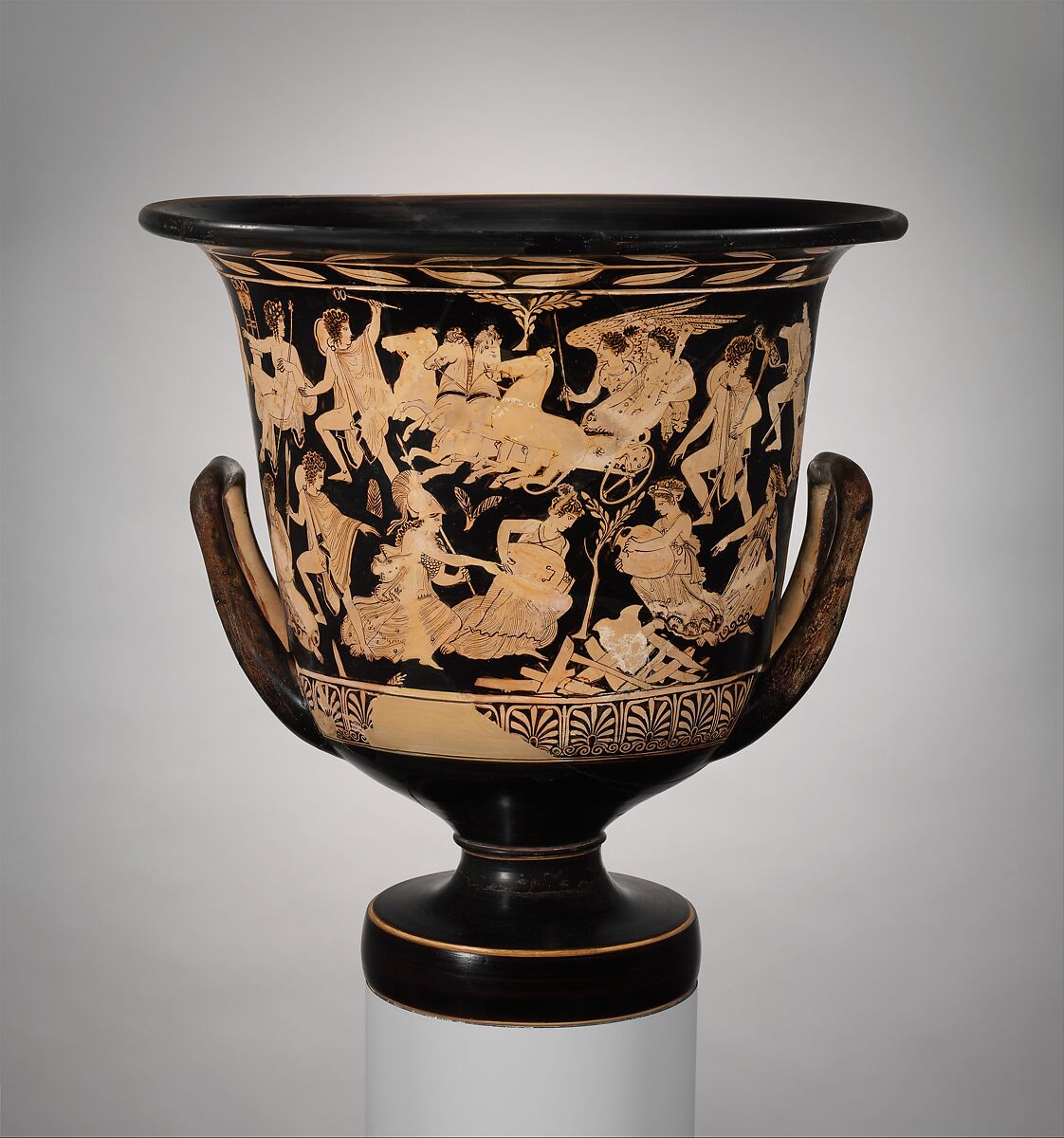 This artwork is meant to be viewed from right to left. Scroll left to view more.