Terracotta skyphos (deep drinking cup)
Closely related to the Vine Tendril Group

On view at The Met Fifth Avenue in Gallery 161
Obverse, reclining man and three crones (the Judgment of Paris?)
Reverse, ogress pursuing three pygmies

The Kabirion is a sanctuary on the outskirts of Thebes in Boeotia dedicated to the Kabiroi, deities associated with fertility and the sea. Their cult included mysteries whose introduction is ascribed to the goddess Demeter. A distinctive variety of pottery, known as Cabiric vases, was produced from the late fifth through the late fourth century B.C. This example is characteristic in shape, subject, and technique. Such works may reflect farces performed in conjunction with the mysteries. They are contemporary with representations of Middle Comedy and the phlyax vases.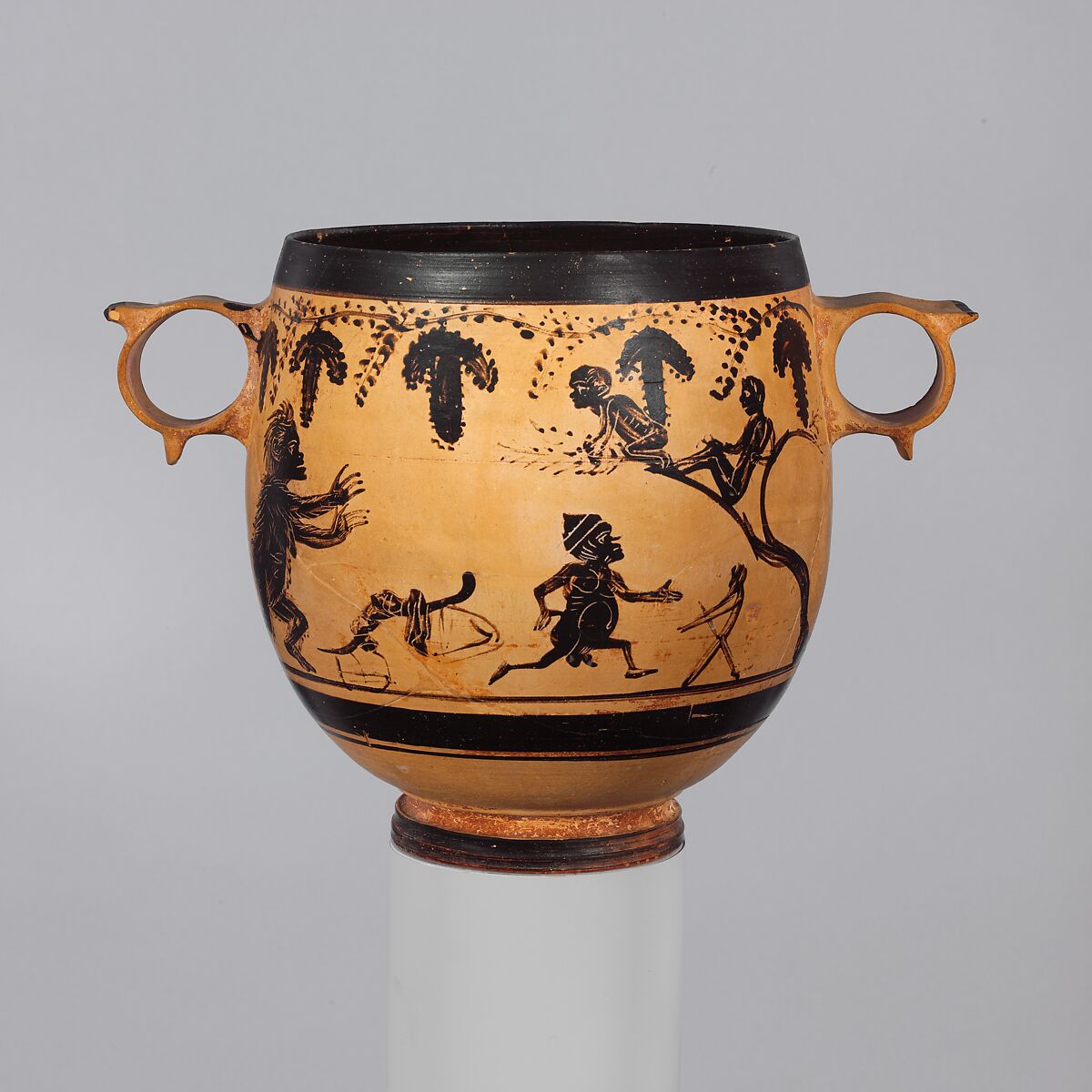 This artwork is meant to be viewed from right to left. Scroll left to view more.