Porphyry support for a water basin
On view at The Met Fifth Avenue in Gallery 162
In antiquity, porphyry was highly regarded as a royal stone, because its color was associated with the regal and, in Roman times, imperial use of purple to symbolize rank and authority. In addition, this very hard stone is found only in the eastern deserts of Egypt, making its extraction and transport extremely difficult and costly. Its use in Roman sculpture and architecture was therefore limited. This massive piece is one of a pair of supports that originally carried a deep oblong water basin, probably located in a major imperial bath complex. It exemplifies the opulence of Roman imperial sculpture at its height and is the most sumptuous ancient porphyry carving in an American collection.
#1243. Porphyry support for a water basin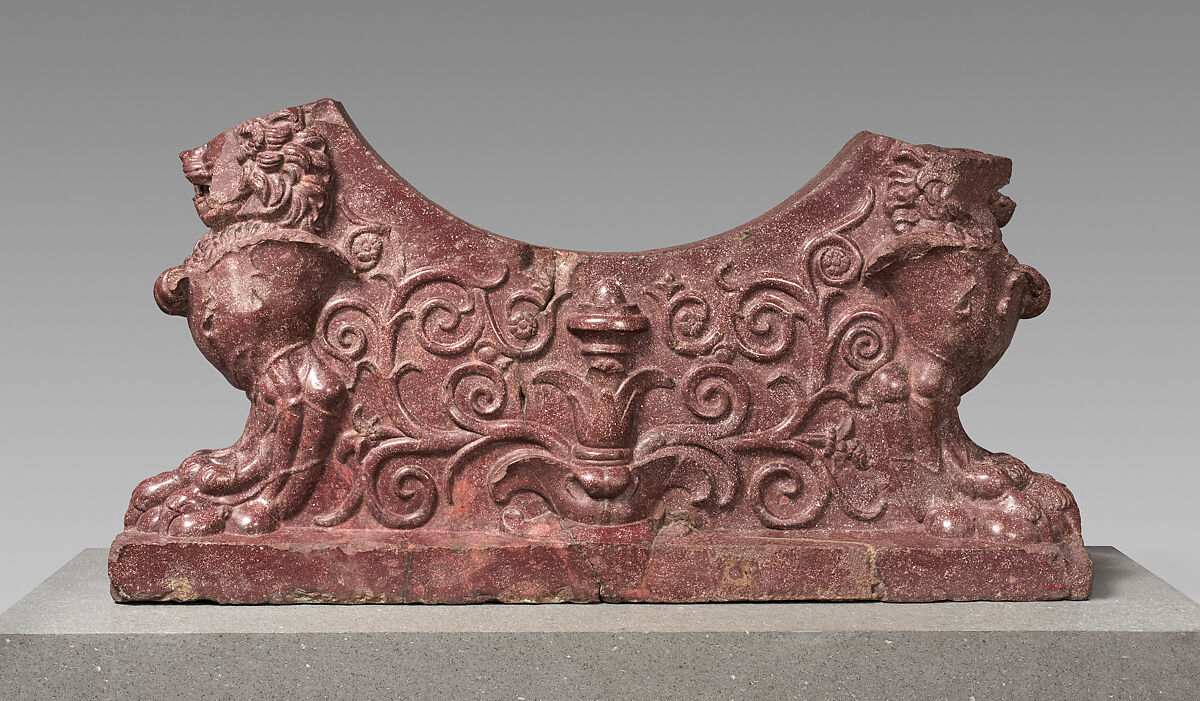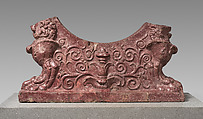 This artwork is meant to be viewed from right to left. Scroll left to view more.