Sword guard (Tsuba) Depicting Hanshan and Shide (寒山拾得図鐔)
Sugiura Joi Japanese

Not on view
The obverse of this tsuba shows Hanshan (寒山, Japanese: Kanzan) and Shide (拾得, Japanese: Jittoku), popular figures in Zen painting. The area around the washer seat (seppa-dai) is slightly thinner than the rest of the plate. The reverse is except for two gold seals undecorated. The upper seal reads "Jōi" (乗意), the lower seal is unidentified.

The artist Jōi (乗意), real name Nara Tashichi (奈良太七), later Sugiura Sen'emon (杉浦仙右衛門), was born in Genroku 14 (元禄, 1701) as son of a retainer of the Toda-Matsudaira family (戸田松平) in Mino province. Having arrived in Edo in the early years of the Kyōhō era (享保, 1716-1736), Jōi studied with the Nara School master Toshinaga (寿永). He signed with the name Nagaharu (永春) and the art names Issandō (一蝅堂) and Jōi (乗意) and died in Hōreki eleven (宝暦, 1761).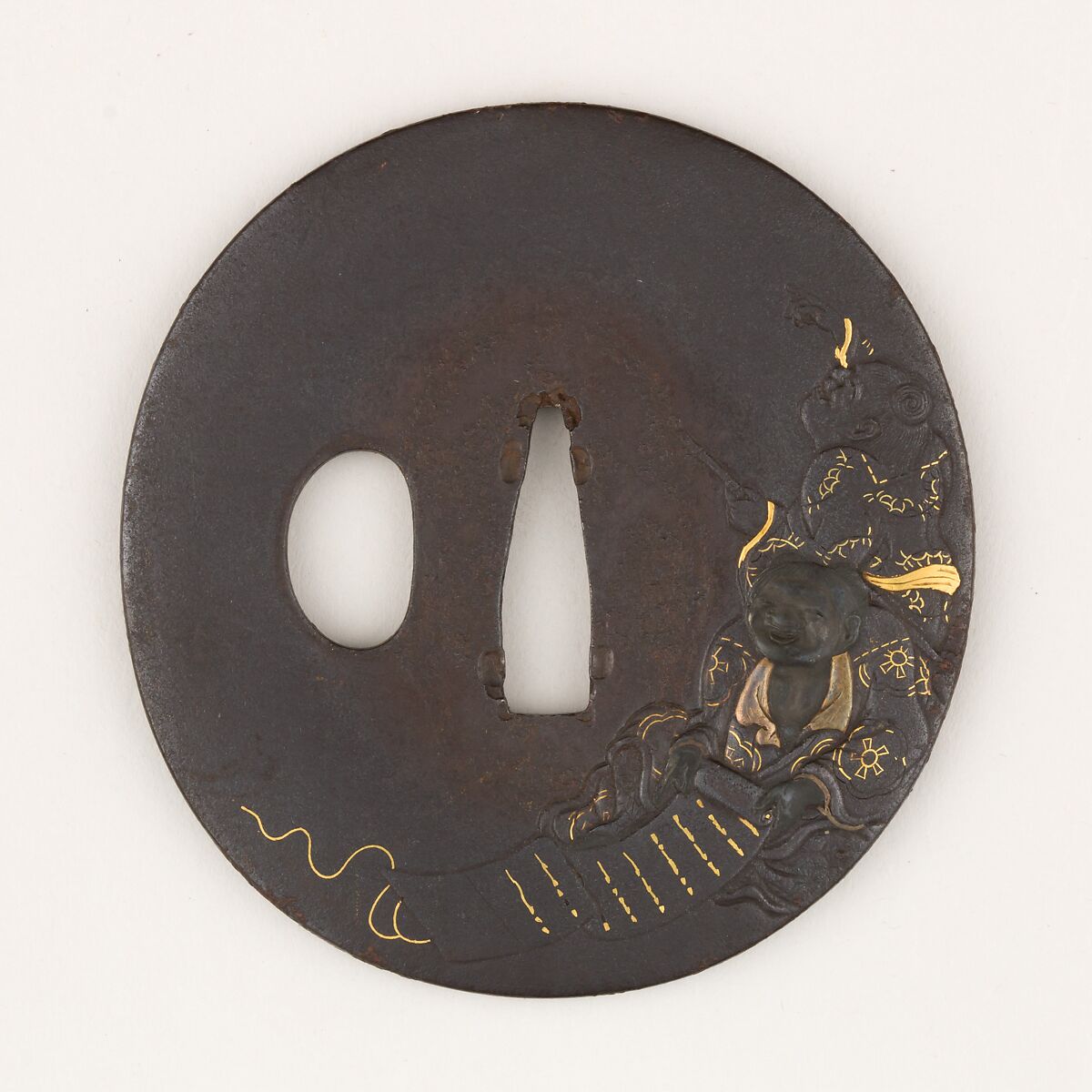 This artwork is meant to be viewed from right to left. Scroll left to view more.